Southeast Asia may be famed for its beautiful beaches, ancient temples and fascinating culture and cuisine, but the region also boasts a wealth of national parks, some of which are among the oldest in the world.
Thailand's Khao Yai National Park hosts wild elephants and hornbills while Khao Sok National Park is home to the world's largest flower, the Rafflesia, giving visitors to Thailand fantastic flora and fauna to explore.
Away from Indonesia's stunning beaches there is a wealth of jungle and wildlife to discover. You can see the native orangutans here by combining trekking in Bukit Lawang, Sumatra, with time at an orangutan rehabilitation center. On Kalimantan you can explore Tanjung Puting National Park either by boat or foot, discovering its unspoilt rainforest terrain, spotting primates, reptiles and birdlife aplenty.
Malaysia's Taman Negara National Park proudly boasts its credentials as the oldest primary rainforest in the world, pre-dating even the Amazon. For a slightly different experience take a light aircraft flight into Borneo's Mulu National Park, where the jungle here hides the world's largest limestone cave system. If you are the more active type of traveler you might want to consider visiting Kinabalu National Park and climbing its highest peak, Mount Kinabalu.
Elsewhere in the region, Cat Tien National Park, which is in the south of Vietnam, offers bird-lovers a relaxing oasis away from busy cities such as Ho Chi Minh City.
In summary, Southeast Asia's national parks can offer travelers stunning scenery, rare wildlife and unique experiences while at the same time offering the opportunity to be combined brilliantly with local cultures as well as time relaxing on beautiful beaches.
Itineraries

Start thinking about your experience. These itineraries are simply suggestions for how you could enjoy some of the same experiences as our specialists. They're just for inspiration, because your trip will be created around your particular tastes.
View All Tours in Southeast Asia
National parks in Malaysian Borneo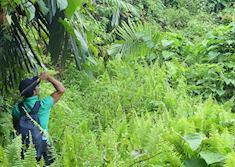 Tanjung Datu National Park is the smallest national park in Sarawak but it's also regarded as one of the most beautiful. Being so isolated and difficult to get to it has remained largely untouched but the handful of trails into the rainforest and around the coast make it well worth visiting.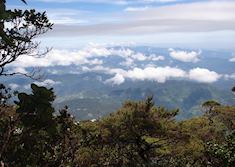 Kota Kinabalu National Park is home to many lowland trails through the rainforest, an area boasting more than 1,000 species of orchids, carnivorous pitcher plants and rare rafflesia — the largest flowering plant in the world.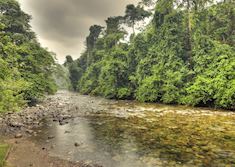 Mulu National Park has the world's largest limestone cave system. The park is home to an abundance of fauna and flora, including gibbons, cicada, hornbills, bats and frogs.
National parks in Thailand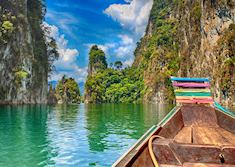 Only a two-hour drive from Phuket International Airport, Khao Sok National Park is a sanctuary of limestone karsts that poke up from the emerald-green waters of Cheow Lan Lake. You can hike its ancient rainforest to seek out the rare rafflesia or great hornbills.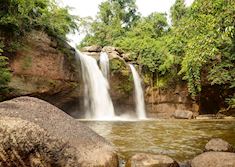 Established in 1961, this is Thailand's oldest national park and is highly regarded by naturalists. There are some 200 wild elephants, as well as sambar and barking deer, gaur, wild pigs, bats, gibbons and macaques.
National parks in Indonesia
Bali Barat National Park is home to more than 200 species of plants as well as small mammals such as monkeys and deer. Trekking is possible with a guide.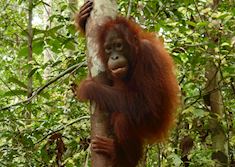 Tanjung Puting National Park is one of the more accessible national parks on the island. You can visit the Camp Leakey Orangutan Rehabilitation Centre, which cares for orphaned and rescued orangutans.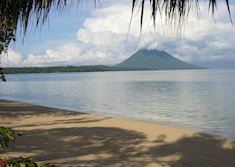 Bunaken National Marine Park is the principal destination for many visitors to North Sulawesi. Among the more spectacular marine life are barracuda, dolphins, sea snakes, killer whales and hawksbill turtles.
National parks in Vietnam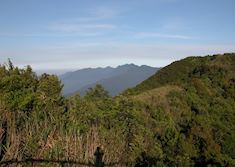 Located between Hue and Hoi An and set up as a hill resort in 1932 by the French to escape the heat of the coast. The birdlife is considered to be of particular interest.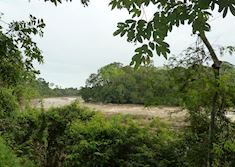 Nam Cat Tien National Park was heavily sprayed with defoliants during the Vietnam War but the large older trees survived, smaller plants recovered and the wildlife made a comeback.
Further reading