Being born and raised in Europe and having lived in three European countries and four American states, I've always considered myself a little wanderer. My mother gave up on trying to keep me home a long time ago, and little did she know that I'd end up following in her footprints. She worked in the travel industry almost her entire life, setting up perfect vacations for her clients. And I was the little one quietly listening next to her. After all, I had the travel bug, or one could say, travel genes, from her.
After graduating in Tourism Management and more than a decade working in the hospitality industry on both continents, I've finally landed my dream job — crafting unforgettable travel experiences with Audley Travel. Sharing the experience of travel brings me so much joy. It's not just about seeing new places, but also meeting new people, feeling different emotions, learning about diverse cultures, and embarking on thrilling adventures. These experiences shape who we are as individuals.
When I'm not travelling or creating the most memorable trips for my clients, I spend all my spare time with my beautiful daughter and husband. I enjoy gardening, mushroom foraging, and hiking the beautiful landscapes of New England.
Speak to Julia

Start planning your trip to Iceland with Julia
01993 838 900
Q&A with Julia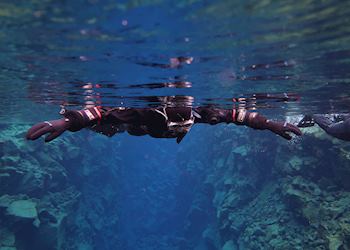 What's your most vivid travel moment?
I had the unforgettable opportunity to go snorkelling in Silfra Fissure in Iceland. At first glance, it looks like a regular lake, but it's actually two tectonic plates — North American and Eurasian — lying below the surface. Once you dive in, an entirely new world unfolds before your eyes. The water is crystal clear, sourced from the nearby Langjökull glacier and filtered through lava fields. In some areas, visibility reaches almost 100 m (328 ft), making for an unparalleled experience.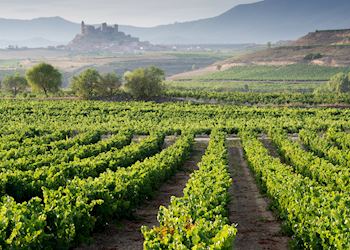 Where would you love to travel next?
I want to refresh my wine knowledge and renew my sommelier certification. Napa Valley, Italy, Portugal, and France have been explored, and now it's time for Spain. I'm eager to indulge in some Rioja and Cava.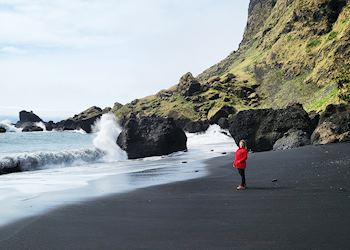 Your best piece of travel advice?
'This wasn't a strange place; it was a new one,' Paolo Coelho. When I first arrived in Iceland, it felt like I'd landed on the Moon. The landscape was stark, with black sand, volcanoes, craters, black lava fields, moss, and little wildlife. The rugged terrain was accompanied by chilly winds, hail, and snow. It was a truly overwhelming experience, with long stretches of driving without encountering another person. The experience was surreal and undeniably breathtakingly beautiful. As with all travel, there are sometimes mixed emotions, and that's all part of the experience. In my travels, I find it best to keep my expectations in check, acknowledging that certain things like the northern lights or the weather are beyond our control. My advice is to be realistic and not set your expectations too high.