Harriet, Southern Africa Specialist
Harriet first visited Africa at the age of ten on a family trip to South Africa — and has been hooked ever since. Whilst at St Andrews University, studying for a degree in Spanish and Business, she took every opportunity to head back.
During her final summer at university she spent two-and-a-half months travelling across Kenya as part of a volunteering project, finishing on the beautiful island of Lamu. After university, she further indulged her passion for travel, spending several months travelling in Colombia, Argentina and Brazil, before finding her way back to Africa where she managed a luxury safari camp in Zambia's South Luangwa National Park.
Joining Audley has given Harriet the opportunity to return to Zambia as well as travel extensively in Botswana and Namibia.
Speak to Harriet

Start planning your trip to Africa with Harriet by calling 01993 838 516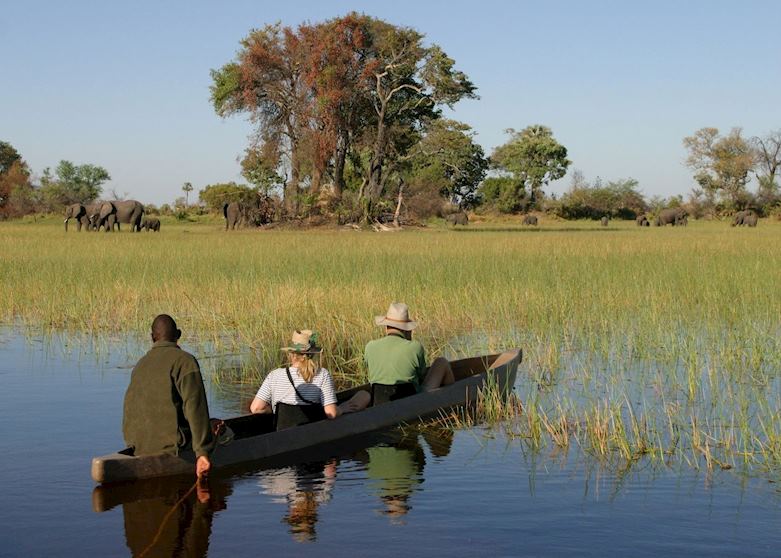 Botswana
The sheer scale and the feeling of utter remoteness that you get in Botswana's Okavango Delta is something that is very special and makes it one of my favourite places on earth. Add to this incredible game viewing, stunning camps and lodges and constantly changing scenery for an unbeatable safari experience.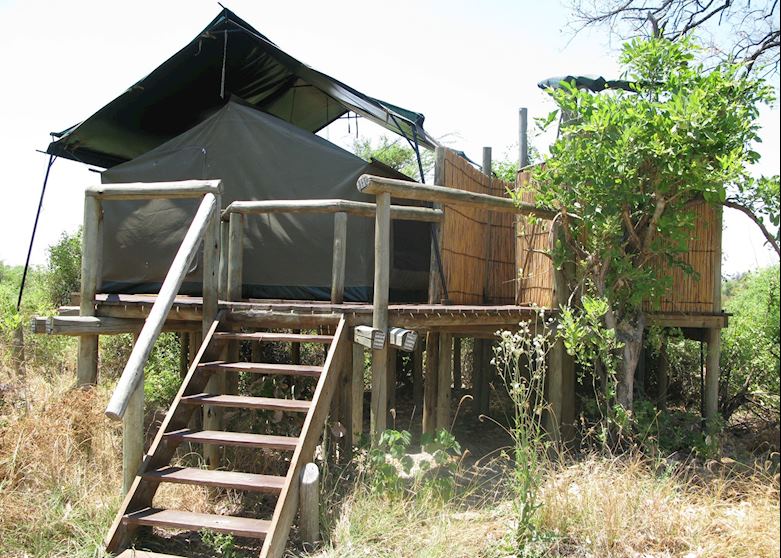 Botswana
Arriving at Oddballs Enclave, I immediately felt excited about my stay, the staff were extremely welcoming and friendly and the atmosphere in the camp of total relaxation.
I loved the main area which has lots of quirky decorations and a spectacular view over the floodplain, which can be enjoyed from the camp's hanging mokoro (traditional delta canoe) chair or a number of other comfy options, all positioned perfectly to watch the sun go down, drink in hand. The tents themselves are quite simple but still very comfortable and the bucket shower that you fill yourself is a feature I really enjoyed.
Oddballs is a wonderful camp for that authentic safari feel and a great option for walking.
I'll never forget when…
We were nearing the end of our evening game drive at Nxai Pan National Park and heading back to camp as the sun set, G&Ts in hand, when we turned the corner and found two cheetahs reclining in the middle of the road. This was my first cheetah sighting on the trip and they were so relaxed that we were able to sit and watch them as they luxuriated in their nap before slowly getting up to take a drink.

They are such beautiful animals and it felt like a real privilege to spend that much time with them, with the added bonus of the stunning light as the sun set orange in the sky - a perfect end to a wonderful day.