Vicki, New Zealand & South Pacific Specialist
From a child, inspired by various books she had read, Vicki began dreaming of visiting far-flung destinations.
After graduating she set off on her first long term trip around the world, including a visit to New Zealand which was the highlight of this adventure. During this trip she fell in love with travel and subsequently spent her 20s exploring far and wide. Having visited all seven continents, she then decided to settle a little, teaching English abroad. Upon her return to the UK, inspired by her passion for travel and a desire to share her experiences with others, she embarked on a career within the travel industry.
Since working at Audley, she has visited a number of destinations and specialises in New Zealand and the South Pacific. Particular highlights for her during these trips was the chance to visit some quieter and lesser-visited parts of New Zealand, and the incredible views from the mountains in French Polynesia.
Speak to Vicki

Start planning your trip to Australia & New Zealand with Vicki by calling 01993 838 508

Our holiday was organised with precision and passion by Audley.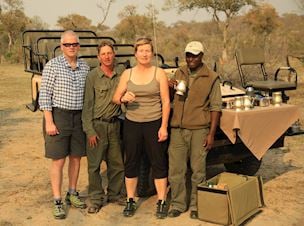 John and Sonia Wickham travelled to South Africa for 14 days in September 2016, organised by Vicki
Our trip was organised with precision and passion by Audley, the service you receive from the team is far more than what you read in a brochure or website. In summary, awesome service by Audley and at Chitwa Chitwa Game Lodge, you will not be disappointed by the experience.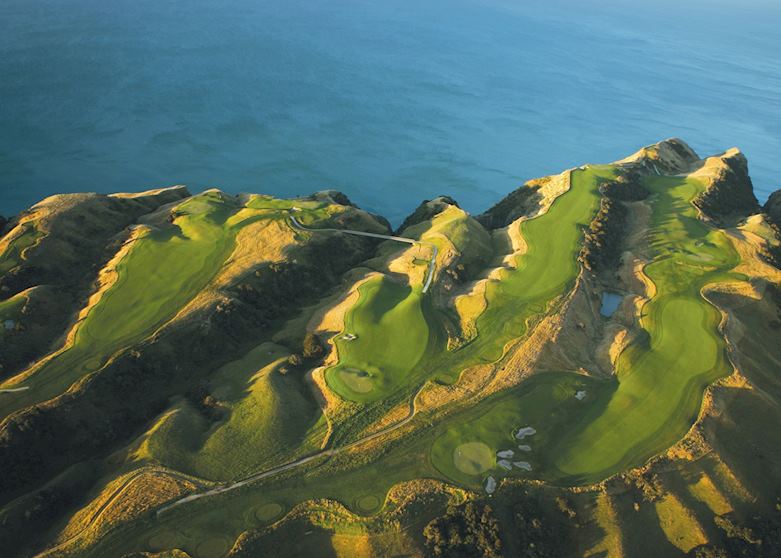 New Zealand
For any lovers of food and wine, Hawke's Bay is a must. Known as the "fruit bowl" of New Zealand, the land is incredibly fertile meaning everything grows incredibly well. Most importantly for me, this area of New Zealand is home to various wineries, producing excellent quality wines. With its stunning scenery, the local cellar doors often come with excellent views and fantastic food to match. In addition to the wine there is also a lot of great, local produce — from fruits and olive oil to cheese. As you would expect there are lots of top notch restaurants in the area, serving creations with fresh local ingredients — which, of course, are complimented with a lovely glass of local wine.
As well as the great outdoors and fabulous local produce, Hawke's Bay is also home to the city of Napier, famed for its Art Deco architecture. For a touch of local history, learning about its reconstruction in the 1930s following the earthquake, it's well worth a visit during your time in the area. The region is rich in Maori culture and mythology, with lots of local legends; the shape and location of Hawke's Bay means it is also known as Te Matau a Maui (the Fishhook of Maui) after the famous Maori God. For nature lovers there are some great bird spotting opportunities in the mountains for native species, and Cape Kidnappers is home to the country's largest mainland gannet colony.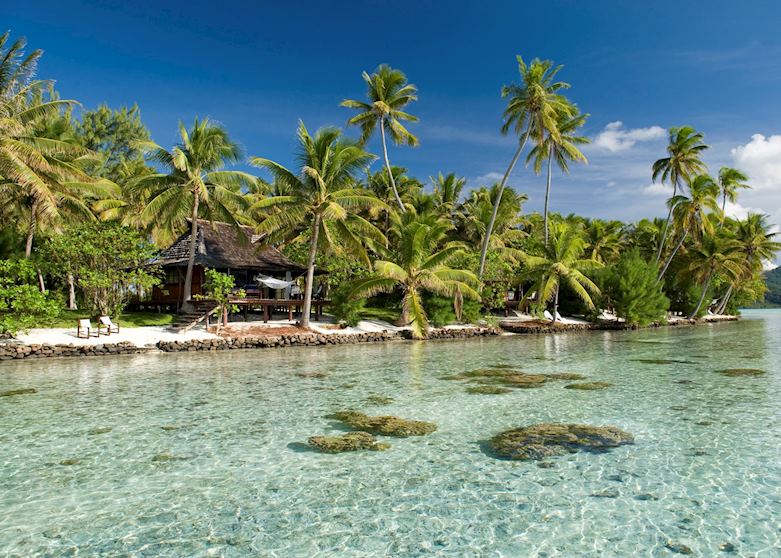 French Polynesia
Away from the busier islands, Vahine is a small paradise with just nine bungalows, including three over the water. With great views over to the nearby larger island of Taha'a, and the famous Mount Otemanu of Bora Bora in the distance, Vahine is surrounded by a lagoon which is great for swimming, snorkeling and kayaking. Despite its seclusion the food served at the hotel's restaurant is the best I have had anywhere in French Polynesia, making a stay here even more special. While the accommodation is more simple than some of the options elsewhere in the Society Islands, I love its intimate and warm nature as well as the stunning setting, making it my favourite place to visit when here.
When the water sports and relaxation gets too much, a visit over to Taha'a is a great day out. Here you can learn more about the famous black pearls of Tahiti, the local vanilla production, or just mix with the charming locals.
I'll never forget when…
Ever since I first went snorkeling I have wanted to see a manta ray and have the opportunity to witness its beauty from the water. While out on a boat trip on the lagoon in Bora Bora, I told the boat captain about this dream of mine and he made it his mission to help me make this come true. We were lucky enough to find manta rays circling a small reef and I was able to get into the water for the most incredible free diving experience I have ever had.