Chandni Chowk Bazaar, Old Delhi
Audley client, David Pollard, describes his trip to India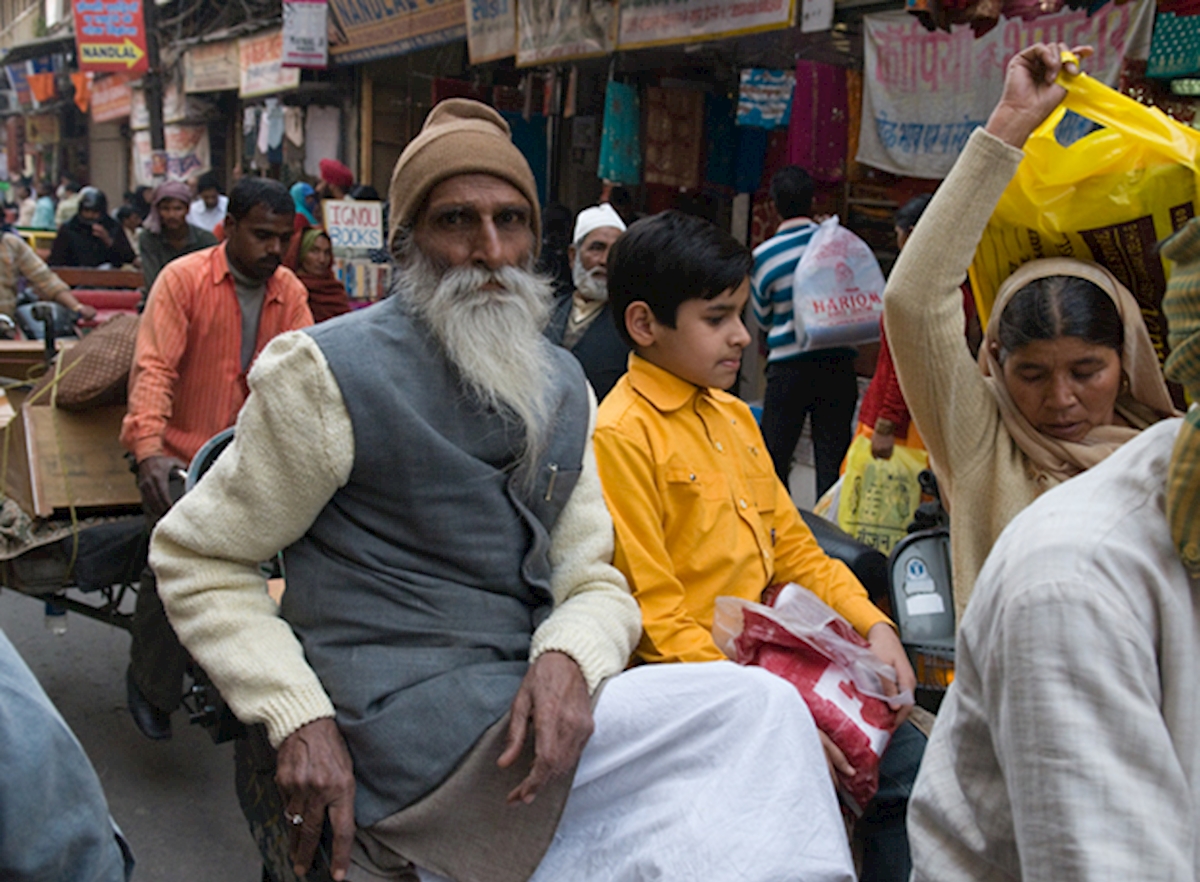 A bicycle-rickshaw ride in the Chandni Chowk district of India
This photograph was taken during a brief visit to Delhi in February this year. A highlight of our time there was a bicycle-rickshaw ride through the bazaars in the Chandni Chowk district.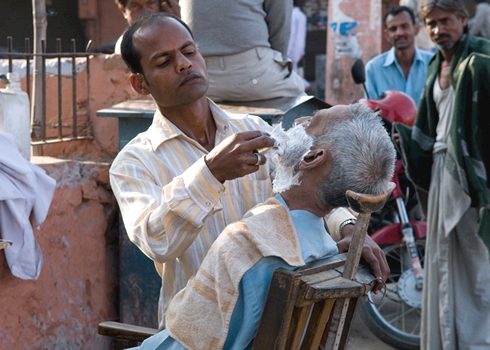 I enjoy street photography and this ride was an ideal introduction to the treats that an Indian city has to offer.
Photography wasn't easy as the back-streets are narrow and the light is an ever-changing mixture of harsh sunlight and deep shadows; the cool interiors of the shops and workshops are fascinating but generally too dark to record satisfactorily.
I took some shots whilst on the move but had to wait for the rickshaw to come to a halt (which it did frequently, due to the congestion) for the best results. I like this image because it has caught a variety of faces and something of the bustle in the maze of alleyways.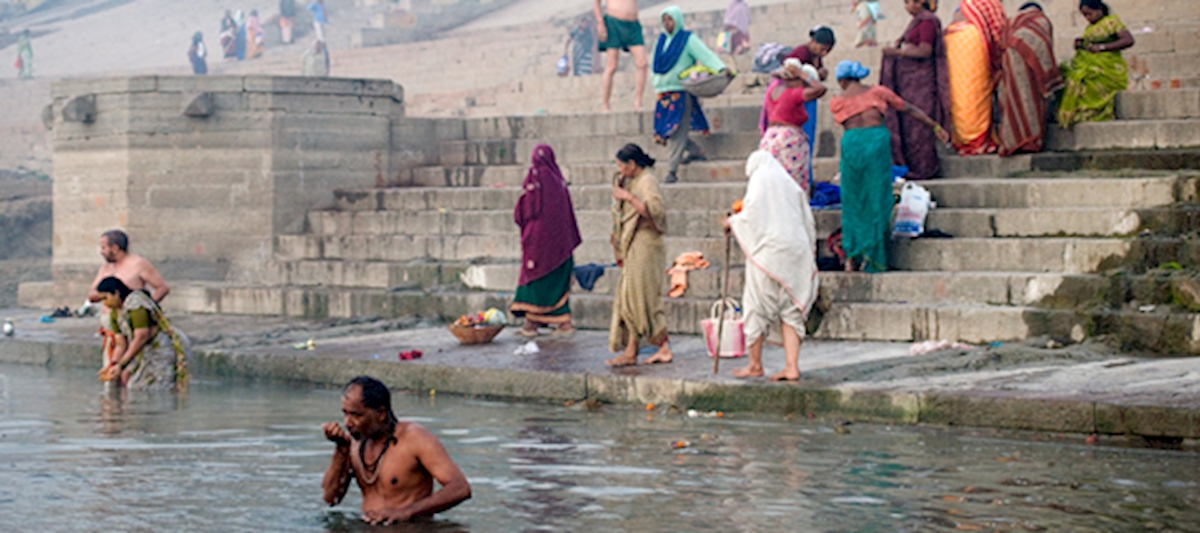 Varanassi, photo taken by Audley client David Pollard
After an all too brief stay in this city, we travelled on to Agra, Jaipur, Varanasi, Calcutta and Kerala and came home with vivid memories of the country; we hope to return and, when we do, to spend longer in Delhi.
By David Pollard who travelled to India with Audley.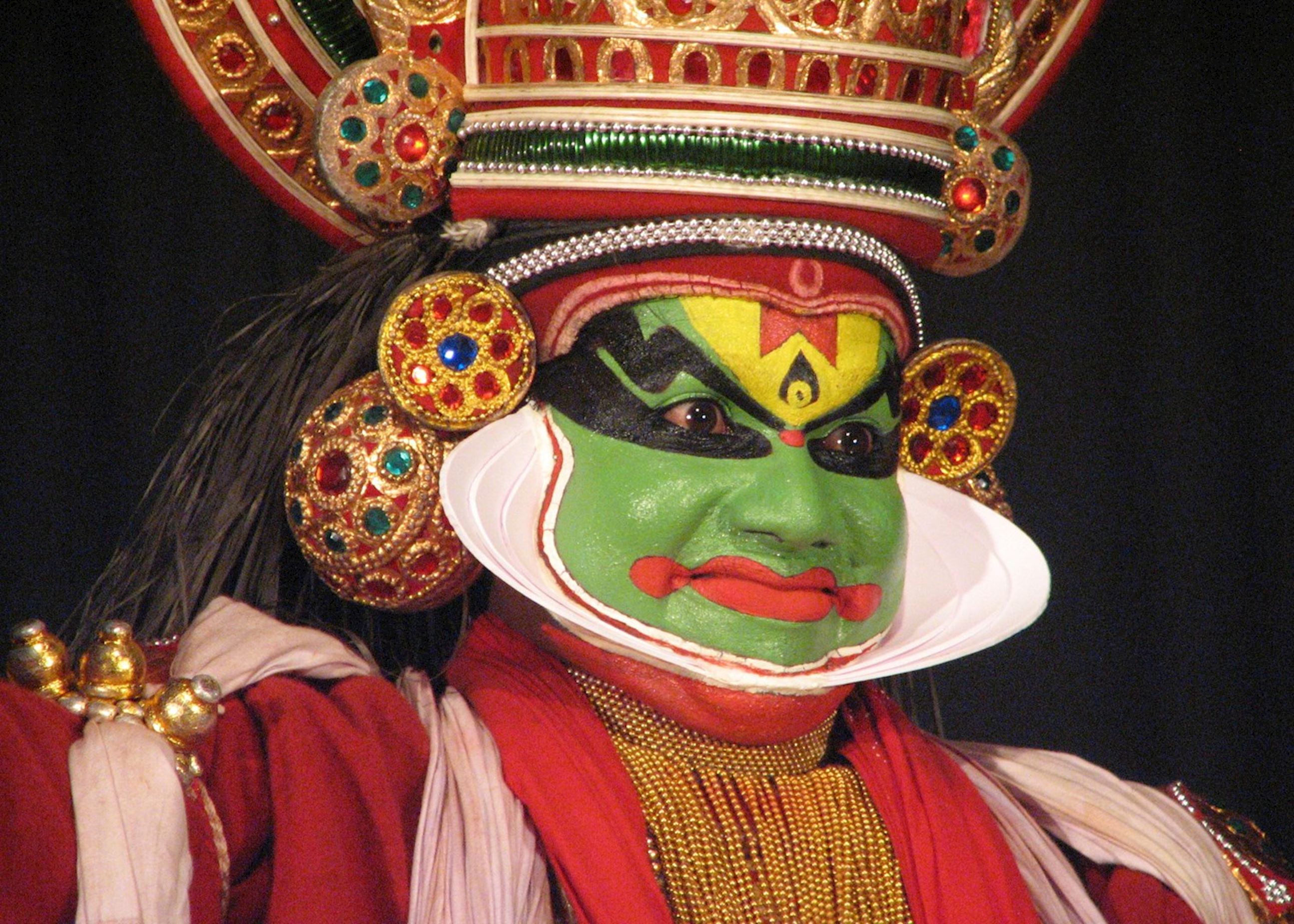 India
From mighty Himalayan peaks to paradise islands, from teeming colourful cities to sleepy hill stations, the Indian subcontinent has diversity like no other place on Earth. Our specialists use their unsurpassed experience of its landscapes, cultures, cuisines and peoples to create superb tailor-made trips.
See our tailor-made India holidays