Grace, Canada & Iceland Specialist
I was always inquisitive about the world around me and chose to study geography at university. After a trip around Europe I became hooked on travel and spent every summer in a different country until I finally moved abroad. I was drawn to Canada and settled in Banff, Alberta which is where my passion for photography developed. In turn, this led me to explore Iceland in search of more rugged landscapes. Canada and Iceland have become very dear to me as I've got such vivid and happy memories of skydiving over the Rockies with my mother, witnessing my parents' excitement at seeing their first bear, and being surrounded by humpbacks in a fjord in north Iceland. Working for Audley lets me channel all my enthusiasm for Canada and Iceland into creating trips of a lifetime for others and sharing all that I've experienced to make their journey just as memorable.
Speak to Grace
Start planning your tailor-made trip with Grace by calling 01993 838 739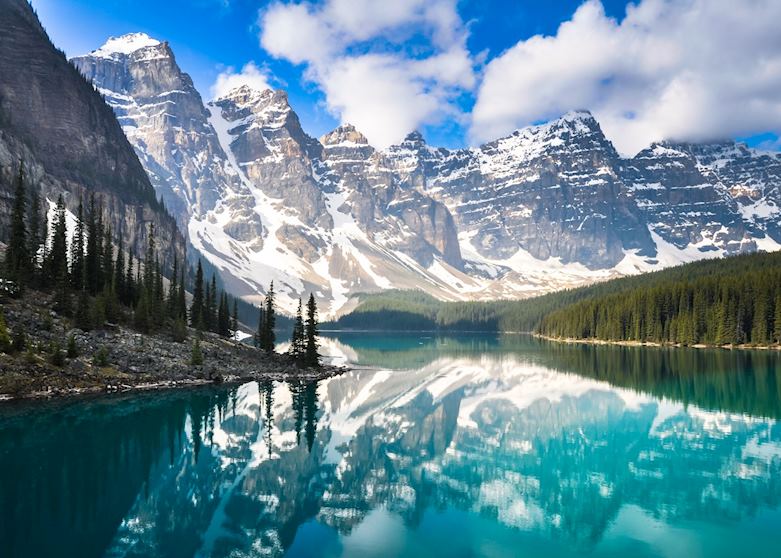 Canada
Set inside its namesake national park, Banff was my home for two amazing years and holds a special place in my heart. From early mornings catching the sky alight over Mount Rundle at Vermillion Lakes to evenings spent enjoying golden hour on top of Tunnel Mountain, I absolutely loved it. There aren't many places you can sit and have a drink on your hotel terrace while watching herds of elk crossing the river below you. Banff also offers easy access to Lake Louise with its abundance of hiking trails and exquisite turquoise glacial lake. No trip to the Rockies is complete without a stop here.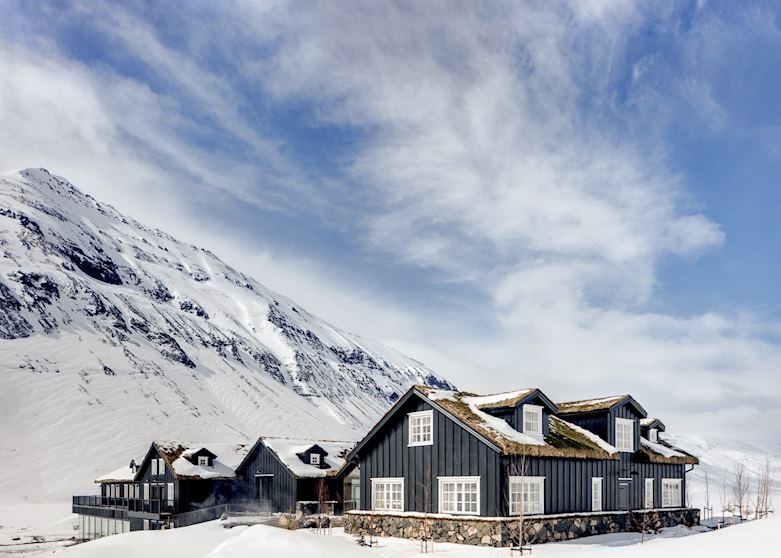 Iceland
Located on a former sheep farm on the quiet Troll Peninsula, grass-roofed Deplar Farm is a great place to disconnect from everyday life and immerse yourself in a remote mountainous valley. With panoramic views, sleek Scandi style and gourmet chefs, it's a place you may never want to leave. There's a heated outdoor pool, yoga, horse riding, heli-skiing and salmon fishing, and a series of sister properties around the peninsula that you can drop into for hot chocolate, dinner or even a family game night after a long day of cross country skiing. While expensive, you won't find anything else quite like it.
I'll never forget when…
Known as the 'Matterhorn of the Rockies', Mount Assiniboine is a majestic, pyramidal peak on the BC-Alberta border. Instead of hiking the gruelling 53 km (33 mile) round trip into backcountry wildness frequented by bears, we opted to helicopter in instead. Soaring over snow-capped peaks, glacial lakes and dramatic valleys was impressive enough, but then we landed in the most pristine and peaceful place I've ever been. It felt like we had the whole place to ourselves. We set up camp with a view of Assiniboine from our tent and spent the next few days watching sunrises from mountain tops. It was magical.