Growing up in Poland, I always looked forward to the arrival of summer holidays, as they meant embarking on thrilling adventures across Europe with my mother. My highlights are our visits to captivating destinations such as Italy, Greece, and the Balkans. In 2016, I came to the United Kingdom to pursue my passion for filmmaking, enrolling in a film programme in Wales. Following my second year of studies, I embarked on a journey to Canada and the United States, to promote a script I had written. However, I fell in love with both countries, and I ended up taking a gap year.
Upon my return, having completed my studies, I embarked on extensive travels throughout the UK. Eventually, I found myself drawn to London, where I have chosen to settle and pursue my greatest passion: travel.
In my free time, I'm an avid football enthusiast, sushi lover, and a dedicated cat lover. When I'm not cheering for my favourite football team, you'll likely find me trying out new sushi rolls or spending quality time with my most adorable furry, cat friend, Drizzle.
Speak to Anna-Maria

Start planning your tailor-made trip with Anna-Maria
01993 838 925
Q&A with Anna-Maria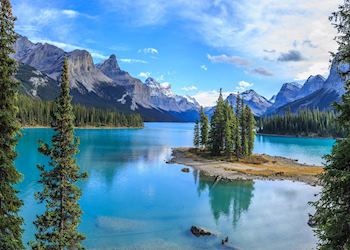 What's your most vivid travel moment?
Among my numerous camping adventures in Canada, one particular trip will forever be on my mind. Arriving at the campsite late at night, my friends and I awoke at the break of dawn, starving, so we quickly assembled an army of portable stoves, a dozen of us in total, and embarked on a culinary extravaganza. Eggs were cooked in five variations, bacon sizzled in the pan, and we assembled an assortment of six mouth-watering sandwiches. The tantalising aroma permeated the air, drawing the curiosity of our neighbouring campers. Before long, they approached us, expressing an irresistible desire to partake in our breakfast feast. I then found myself surrounded not only by the majestic mountainous landscape but also with more than 30 funny and laid-back Canadians. It was a breakfast shared with newfound friends, laughter echoing among the captivating backdrop of nature's splendour.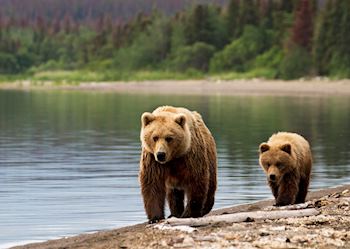 Where would you love to travel next?
I've always dreamed of visiting Alaska. Spending time in the wilderness, surrounded by wildlife and stunning landscapes, is something I truly love. The allure of Alaska's untamed beauty captivates my heart like no other.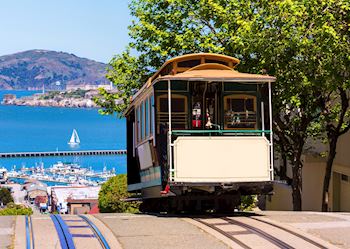 Your best piece of travel advice?
Immerse yourself in the culture. For me the best way to explore a country is by talking to as many locals as you can. Don't be afraid of the language barrier, try your best even if you have to gesture your way through it. I firmly believe that the cherished memories forged with the people you encounter, whom you leave behind when you depart for home, are the most precious 'souvenirs' you can ever acquire.