My hunger for travel has always been apparent. I'm fortunate enough to have travelled with my family throughout my life, and every chance I get, I book a flight to go on my next adventure.
My first big international trip was going to be studying abroad in Italy, but due to COVID it became a remote experience. Instead of diminishing my enthusiasm to travel, this setback only fueled my eagerness to explore new places. I knew my passion was to travel the world and that's when I found Audley. Now I am pursuing my dream of becoming a travel expert.
Speak to Julia
Start planning your tailor-made trip with Julia
01993 838 925
Q&A with Julia
What's your most vivid travel moment?
One of the most memorable travel experiences I've had was when my best friend and I took a road trip through the west coast. We started from Las Vegas, passed through the stunning Mojave Desert, and reached California. The Pacific Coast Highway offered breathtaking views throughout the journey. Paragliding had always been on my bucket list, and I was thrilled to finally check it off in San Diego, where we flew over the beach near the cliffs. We finished our adventure in Arizona, and I can't wait to embark on another road trip in the future.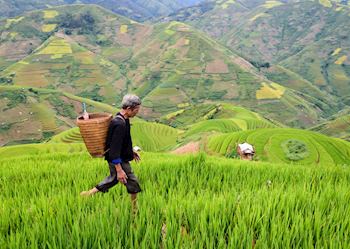 Where would you love to travel next?
Indonesia's beautiful beaches, temples, and lush greenery are calling me. I can't wait to indulge in the local culture and spicy cuisine, and explore the country's incredible wildlife. Bali is on my itinerary, along with the other Indonesian islands. I'm excited to one day experience everything this incredible destination has to offer.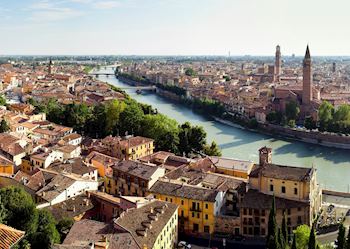 Which book, film or artwork captures Italy the most?
After watching 'Letters to Juliet,' I was fascinated by Italy, particularly Verona — the backdrop for the movie as well as Romeo and Juliet. Casa di Giulietta, a medieval house accessed through a passageway, where people leave letters and notes, captured my imagination. Sophie, the protagonist, discovers a letter written by a woman from 1957, inspiring her to reach out to the writer and go on a journey with her to find her long lost lover. The movie was shot in Verona, Siena, and Tuscany, and the landscape and scenery are beyond breathtaking, making me want to pack my bags and get on a flight immediately after watching it.