Laura, Japan Specialist
Laura first travelled to Japan at the age of 15, living as part of a family on a three month exchange in Nagasaki. Touched by the warmth and hospitality of those she met, she developed a strong bond with Japan and its people.
After returning to her hometown of Minneapolis in the US, she continued to pursue her passion for all things Japanese by studying the language, history and culture to degree level alongside a Global Studies BA, achieving magna cum laude level of honours from the University of Minnesota.
She returned to Japan many more times over on further exchanges, including a year long stay as an English teacher in the stunning region of Shizuoka, near Mount Fuji, where she discovered her love of hot springs and the way of life in rural Japan.
In her spare time, Laura enjoys watching foreign films, practicing yoga and trying out all of London's great restaurants.
Speak to Laura

Start planning your trip to Japan with Laura by calling 01993 838 382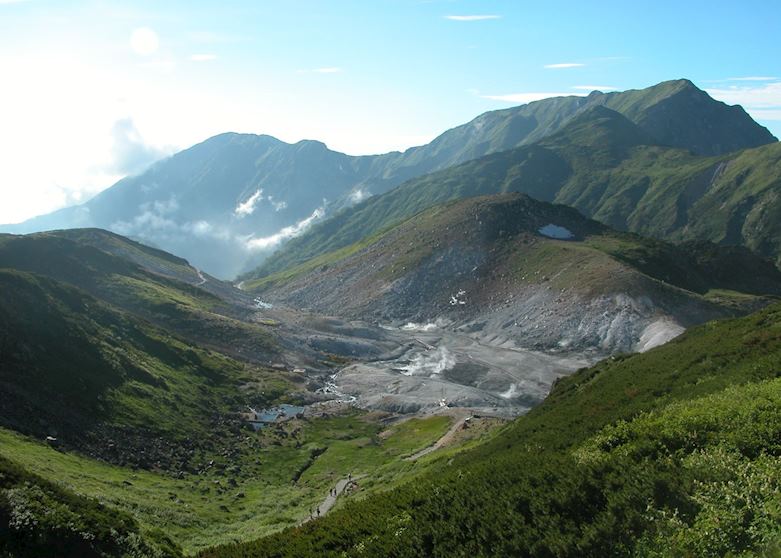 Japan
With snow-tipped mountain tops, turquoise streams and majestic pine forests, Kamikochi in the Japanese Alps is an absolutely stunning part of the country to visit.
There are several scenic trails for hikers of any level to enjoy, and the resident families of wild snow monkeys roaming freely throughout the area are quite happy to pose for photos.
One of the most enjoyable activities is rewarding yourself after a long day's hike with a glass of warm sake next to the fire in any of the cosy alpine lodges dotting the riverside.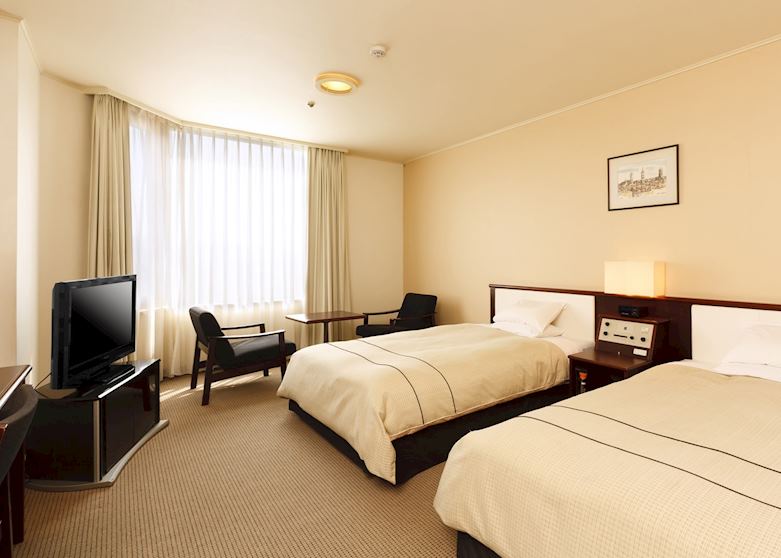 Japan
Kanazawa is one of my favourite places to visit — rich in arts and culture, with excellently preserved samurai and geisha districts and home to Kenroku-en, one of Japan's most beautiful gardens.
As it's a city best explored on foot, the Tokyu Hotel makes a perfect base for travellers who want to take it all in. Minutes from the castle gardens, Contemporary Art Museum and a short stroll to the Nagamachi quarter, the location is ideal for making the most of your time in this dynamic city.
Upon check in, guests are also presented with an all-day pass to use on Kanazawa's efficient bus network, with stops on the main street just outside the hotel for attractions further afield, such as the wooden tea houses of Higashichaya.
Rooms are comfortable and the staff are lovely, and the Marais D'Or lounge serves a tempting selection of cakes, perfect with a cup of tea or glass of fizz after a day of sightseeing.
I'll never forget when…
The fascinating ritual of Japanese of tea ceremony, or Sado, has been around for hundreds of years, and is based on the wonderful idea of ichi-go, ichi-e meaning one time, one meeting, a chance in a lifetime. I was lucky enough to spend a morning with the ladies of the Women's Association of Kyoto doing just this. Dressed in our silk kimonos, we quietly sipped our tea and shared a moment together where we didn't need words to communicate. It was very special.