Catherine, Latin America Specialist
I had my first taste of Latin America after finishing school when she visited Costa Rica, Ecuador, Peru and Bolivia. The trip sparked a love for exploring the diverse continent and its many treasures. Highlights were visiting Machu Picchu for the first-time and the surreal landscapes of the Southern Altiplano in Bolivia.
I then returned to South America to undertake research for my undergraduate dissertation, exploring the impact of women's empowerment initiatives on female coffee farmers. After graduating from the University of Reading, with a first class degree in human geography, I moved to Madrid where I spent a year teaching English.
My next career decision then allowed me to follow my love of travel — and so I started work at Audley. Since joining, I've had the opportunity to return to Peru and Ecuador, and visit the Galapagos Islands for the first time.
Speak to Catherine

Start planning your trip to South America with Catherine by calling 01993 838 637

Galapagos Islands
The Galapagos Islands, 1,000 km (620 miles) from mainland Ecuador, are home to species of animals and plants found nowhere else on Earth. The diversity of wildlife here and its density and proximity is simply astounding. The best way to explore is to take a cruise as the islands are surprisingly varied, ranging from the dry, cacti-covered Plaza Sur to the lush, green hills of Santa Cruz, and the volatile Fernandina with its intriguing marine iguanas.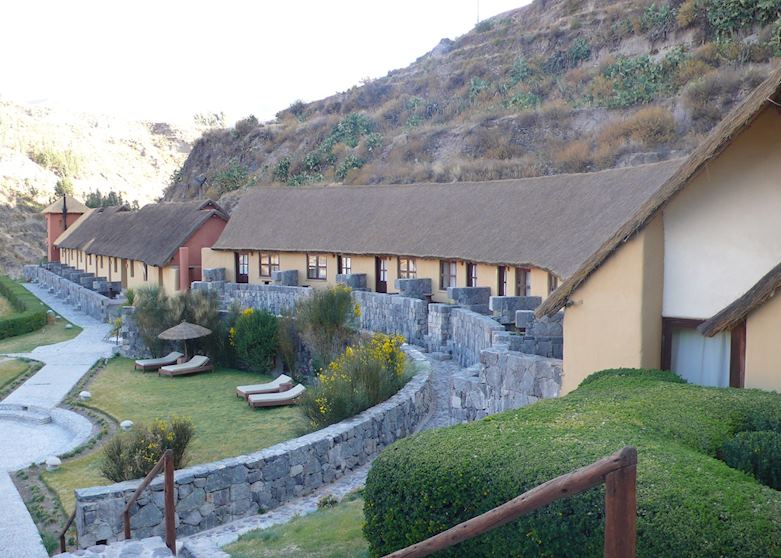 Peru
Colca Lodge, in the heart of the Colca Valley in Peru, is a very special place. The setting is unforgettable with panoramic views of the surrounding valley and you can hike to pre-Inca ruins, visit an alpaca farm or have a meal cooked on a charcoal fire by the riverside. The lodge is built in a rustic style and has no TVs or other modern distractions and just watching the sun rise above the mountains from my own terrace was an invigorating way to begin the day. By night you can escape the chilly Andes nights and relax in thermal baths while gazing up at the stars.
I'll never forget when…
Seeing Machu Picchu for the first time is etched in my memory. Walking up to the ruins from the valley below and catching my first glimpse of the vast Inca city bathing in the light of the rising sun was unforgettable. The city's dramatic location between towering peaks, intriguing history and intricate detailing gives it a highly charged atmosphere that does not seem to diminish on subsequent visits. Arriving in Machu Picchu for the second time I experienced the exact same reaction, and I imagine I will every time I return.