In need of a fresh start, I decided to take off on a trip to Southeast Asia. I visited Laos, Cambodia and Vietnam, exploring the temples and mountains of Laos, the beaches of Cambodia and the bustling streets of Vietnam. Pictures simply don't do justice to the wonders of the region from the lush landscapes and scenic coastline to the floating markets and historic cities. There is so much to see and do in such a compact area that I simply fell in love with the region and its people. It's now over three years since my first visit, and I am as eager to extend my knowledge of these countries as I have ever been. I am constantly increasing my chilli intake, my language skills are growing, and I am always planning my next trip.
Speak to Isabelle

Start planning your trip to Southeast Asia with Isabelle
Q&A with Isabelle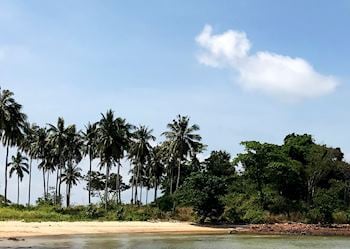 What's your most vivid travel moment?
In my opinion, nothing beats a quiet beach. Listening to the waves hit the sand while you enjoy fresh seafood and a cold drink as you watch the sun set is one of life's great pleasures. I thought my time on Rabbit Island in Cambodia couldn't get any better when an evening dip turning into a swim I will never forget. As I swam, the light faded and the dark sea became engulfed with the bright blue, shimmering lights of bioluminescent plankton. My partner and I spent hours in the water enjoying this natural phenomenon before finally emerging wrinkled from head to toe.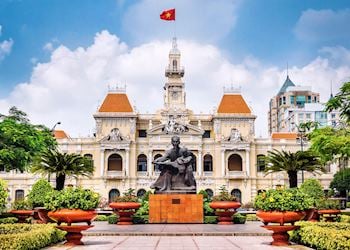 Which book, film or artwork captures Asia the most?
Catfish and Mandala by Andrew Pham highlights the beauty of Asia as well as the endurance of the human spirit. It's a travelogue and memoir rolled into one and chronicles the journey taken by Andrew around the Pacific Rim and through Japan back to his native Vietnam. Andrew sells his possessions to fund the trip and embarks on a year-long bike journey that questions his cultural identity and family ties as well as Vietnamese history and the political and cultural questions facing the country today. It made me fall in love with the idea of travel, and Vietnam in particular, with its vivid descriptions and heartfelt discussions.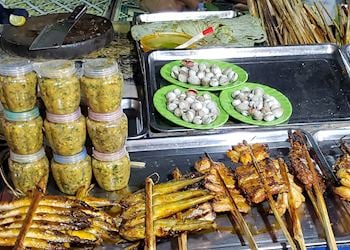 Your best piece of travel advice?
Taste a bit of everything when you travel, especially if you don't know what it is. Ask local people for recommendations. Eat street food from vendors with big lines. Just don't be scared of the food. Eating street food is a great way to meet people and feel like a local while you travel. There's nothing wrong with eating a cheeky burger or bowl of pasta on occasion while away, but why fly across the world to eat the same food you can get at home?