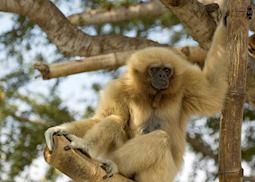 The Danum Valley is a truly wild place, covering hundreds of square kilometres of ancient dipterocarp forest believed to be among the oldest on Earth.
During walks through the area you really feel as though you have been transported back to a prehistoric time when nature prevailed and the sheer abundance of wildlife is bewildering. In one day it's not uncommon to spot wild orangutans, rhinoceros hornbill — and if you are really lucky — the elusive pygmy elephant.
There are plenty more animals besides (not to mention the outrageous diversity of plants and trees) all within a fairly easy hike, making the Danum Valley an unmissable part of any Borneo itinerary.