Sarah, Hidden Beaches Specialist
My passion for travel began at an early age when I achieved a lifelong dream of going on a horse-back safari in Botswana. Since then I have hitchhiked my way across Europe, been backpacking through Southeast Asia, enjoyed cruises around the Galápagos Islands and relaxed on the soft, white beaches of countries such as the Maldives, Mexico, Bali and Belize. Alongside completing an undergraduate and postgraduate degree, I worked in the hotel industry before turning my passion for travel into a career at Audley. Since joining Audley I have been fortunate enough to visit Mauritius, Saint Lucia, Grenada, Barbados and Antigua seeking out the best places and experiences these islands have to offer. In my free time you will find me cooking dishes from around the world, riding my horse, scuba diving or socialising with friends.
Speak to Sarah

Start planning your tailor-made trip with Sarah by calling 01993 838 413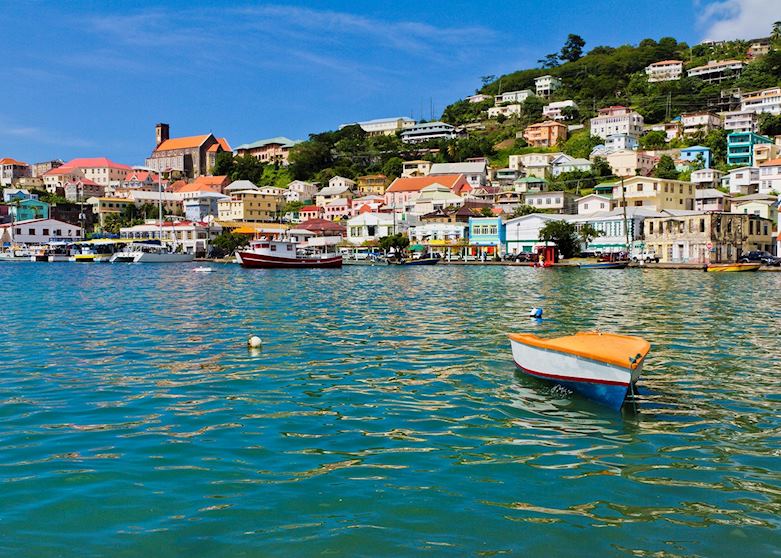 Grenada
Of all the Caribbean islands I have visited, Grenada surpassed my expectations the most. Not only does it offer white, sandy beaches that are rarely crowded, it also hides tumbling waterfalls and verdant mountains covered in dense jungle where a wide array of tropical birds can be spotted. You can also learn something of the history and heritage of the island with a visit to a cocoa or nutmeg plantation, while the botanical gardens teem with tropical plants and exotic flowers. With the addition of a vibrant culture and great diving and snorkeling, it's an island that offers an incredibly diverse range of attractions.
Mauritius
Mauritius is mostly known for its white-sand beaches, yet what many visitors never see is its interior of forest-clad mountains. No other hotel offers views to match those of Lakaz Chamarel which sits within the cascading hills, waterfalls and rainforest. Each of the rooms is dotted among tropical gardens allowing you to take in sweeping views as well feel totally immersed in nature. Lakaz Chamarel is also conveniently located within walking distance of the Seven Coloured Earths, Chamarel Waterfall and Chamarel Rum Distillery, offering you a multitude of things to do while there.
I'll never forget when…
On the final day of my recent trip to Mauritius I headed out on a private boat from Seapoint Boutique Hotel to do some snorkeling. We went out into the bay into the translucent blue waters where the driver stopped the engine. Having just jumped off the boat and into the water I certainly did not expect to come across a pod of 15 dolphins just an arm's length away from me. They swam past gracefully and disappeared into the blue, it really was an incredible sighting and a wonderful way to end my time in Mauritius.