At the age of eight Alex's parents made the decision to move across the pond and settle in the suburbs of New Jersey, outside New York City. Nine years later he had travelled to over 30 states and fully embraced the American way of life, a passion that would later lead him to Audley.
After studying classics and law at Manchester University he began his career in travel, first working ski seasons and later moving back to the UK to work in luxury ski sales. Frequent trips back to the USA only furthered his passion for all things America and he decided to focus on this passion as a country specialist with Audley.
Since joining Audley, Alex has been lucky enough to revisit a childhood vacation by travelling up the coast of California, then crossing over into California's beautiful national parks. This was followed by a visit to some of the east coast's most historical cities; Washington DC, Philadelphia, New York City and Boston.
Speak to Alex
Start planning your trip to the USA with Alex by calling
01993 838 755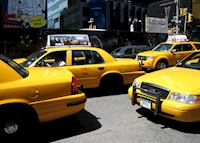 New York City gets a lot of press, and rightfully so, for the many major tourist attractions that could fill any holiday itinerary. While I love central Manhattan and all the sights as much as anyone, I find the less well known parts - which are easily available to more discerning tourists - that really make it the greatest city in the world.
From speakeasies to off the map restaurants, NYC really gets its character from the lesser known attractions that New Yorker's frequent themselves.
One of my favourite things to do on a sunny day in New York is to walk the High Line, a city project that has turned disused rail lines into a beautiful aerial park. Along the way you can stop off at Chelsea Market for the best selection of food around.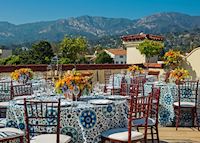 The Canary Hotel is in arguably the best location in Santa Barbara, sat right in the heart of the city on State Street.
Equidistant from the beach and all of Santa Barbara's boutique shops and fantastic restaurants, the Canary allows any guest to fully enjoy one of California's true gems. With free bike rentals available you can explore the local beaches and really enjoy the beautiful scenery that Santa Barbara has to offer.
The hotel is also the tallest building in town, so you can enjoy uninterrupted views from the fantastic rooftop pool.
Alex's Most Memorable Experience
My most memorable experience in the USA came about on my first ever visit to Yosemite National Park. After an off the cuff decision to head up to Morro Rock, we stopped off at the viewing point on the way up and I was completely blown away. The view across the valley was absolutely breathtaking; miles of uninterrupted forested valleys punctuated by the imposing El Capitan and the iconic Half Dome.