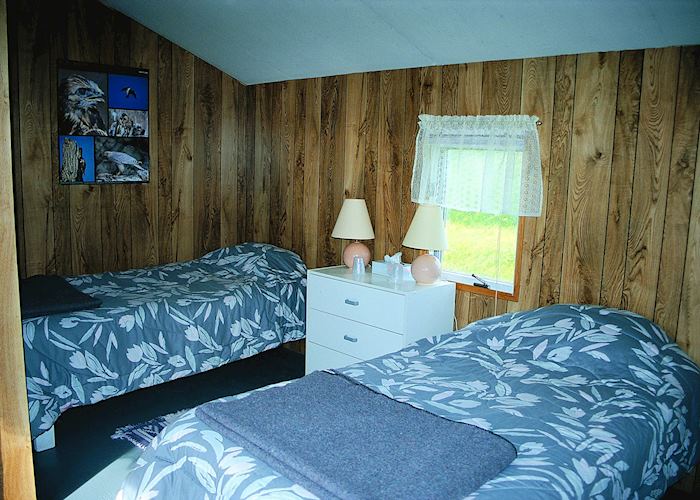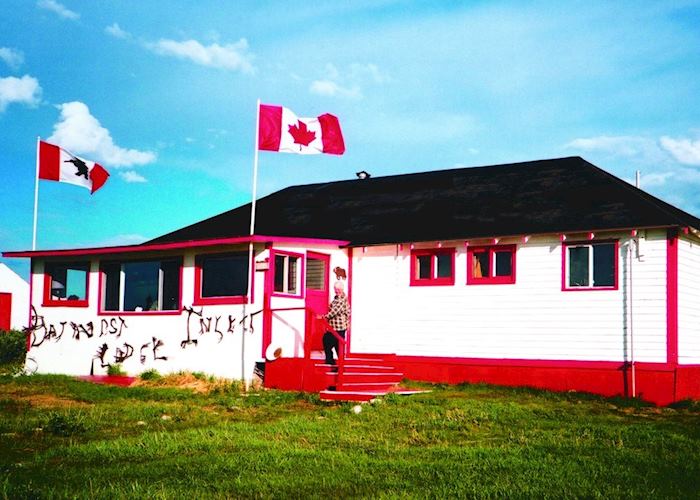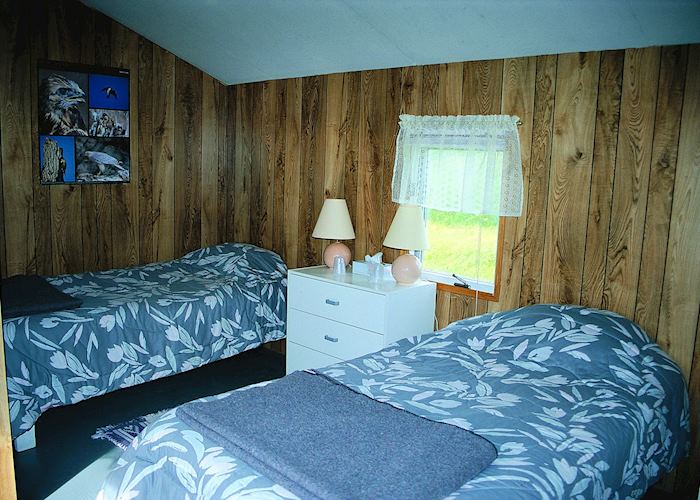 Bathurst Inlet Lodge
Bathurst Inlet Lodge, Arctic
On the northernmost edges of the North American continent, Bathurst Inlet is home to the Kingaunmiut Inuit, a remote community who first opened their doors in 1969 to visitors, introducing their world of cliffs, waterfalls, deep gorges and flower-covered tundra. The lodge is a partnership between the Inuit and Glen and Trish Warner who came to know the extreme north during their 25 years serving in the Royal Canadian Mounted Police.
The property is open to guests for only five weeks a year from the end of June to early August and can accommodate just 20 visitors in simple but comfortable accommodation for a week at a time. Having arrived by float-plane from Yellowknife in the Northwest Territories, guests stay at the lodge which is an old Hudson Bay Company trading post. A cooked breakfast and evening buffet meal is served in the main lodge building, while packed lunches are provided for picnics in breathtaking settings. Bedrooms are comfortable and in most cases bathrooms are shared.
The thing that makes Bathurst Inlet Lodge really special is the opportunity to interact with the Inuit guides on their terms, sharing their knowledge and terrain. This is borne out by the fact that about 25% of their guests are repeat customers: not bad for a destination quite literally at the end of the earth.
Activities at Bathurst Inlet Lodge
Guided exploration takes place by a stable pontoon boat that is used for viewing wildlife and for transporting guests to other parts of the inlet for independent hikes. Wildlife to look out for includes grizzly bears, musk oxen, lemmings, caribou and a terrific variety of birdlife. There are also ancient archaeological remains in the region.
A highlight of each week's stay is the cultural evening in which the entire community takes part, including the children who model traditional clothing and a grandfather who demonstrates how hunting tools were used. Guests are invited to reciprocate by telling a story, reciting a poem, dancing or even performing a magic trick. This cross-cultural sharing epitomises what makes a stay at Bathurst Inlet Lodge such a wonderful eco-tourism experience.
Speak to someone
who's been there
Places & hotels on the map