Travelling has always been a part of my lifestyle. My parents were both born and raised in the Caribbean, and created a great learning environment for me to indulge in Caribbean culture. In my early adolescence, I travelled across the various islands visiting family and learning about their upbringing.
Following my family travels, my interests for learning about other cultures grew and I started to venture out and covered a large amount of Europe. After graduating from university, I decided to relocate to China to start my career. I eventually did the same a few years later and moved to Switzerland. Despite having seen various parts of the world and experiencing many cultures, there is nowhere quite like the Caribbean and I'm proud to be able to share my love for my family home with others.
Speak to Prin

Start planning your trip to the Caribbean with Prin
Q&A with Prin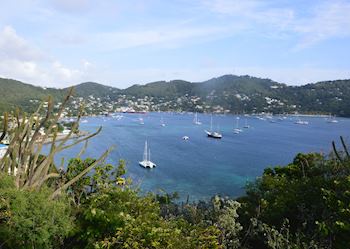 What's your most vivid travel moment?
I took a small plane into Bequia and the whole experience was so surreal. I remember getting on a small plane that seated only 9 people. The captain was visible from my seat, and I could hear all his commands. As we lifted off the ground, I was super-excited to have a birds-eye view of St Vincent and the Grenadines. The small plane hovered over the sea, cruising the blue and green glistening water until the plane quickly approached the smaller Islands. My flight was from Barbados and so the plane ride took no longer than 45 minutes, but the experience was second to none. It was nice to be able to see the smaller neighbouring islands as we approached landing — Mustique and Tobago Cays stood out for me and are just as beautiful from above as on land.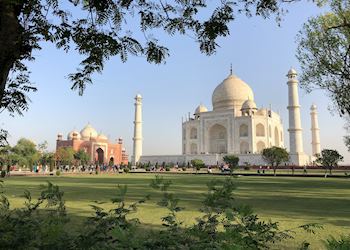 Where would you love to travel next?
Next, I'd love to travel to India, being of Caribbean heritage there is a unique syncretic culture shared between the two that I would love to explore. As well as that I would love to tick off the Seven wonders of the world, and the Taj Mahal is yet to be crossed off my list.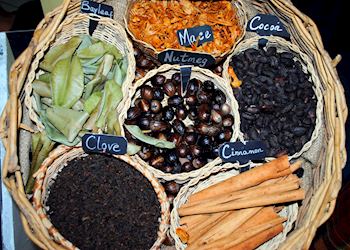 Which book, film or artwork captures the Caribbean the most?
My mother is a chef which means constantly comparing dishes and searching for recipes to improve our meals, and so naturally I was drawn to the 'Caribbean Cookery Secrets' which is a great recipe book for a variety of island cooking. Food is at the centre of our hearts in the Caribbean and this book is a great place to start. It's super helpful in flagging different names of dishes from different islands, and at the beginning of the book there is a helpful glossary of Caribbean utensils and ingredients.