Anthony, South Africa Specialist
Having grown up in South Wales, a move to Cape Town in the summer of 2000 at the age of 15 was an amazing experience for Anthony. He spent six magical years travelling around, gaining knowledge about the different cultures and rich history of the Rainbow Nation before moving back to the UK in 2006.
The draw of this diverse and beautiful place has taken him back numerous times since, visiting many of the different regions in the process - from the Cape Region all the way north to the expanses of the Kruger National Park.
Anthony's interest in diverse and wonderful destinations has inspired him to carve out a career in the travel industry, which gives him the perfect opportunity to use his expert knowledge for the benefit of his clients. He regularly travels back to South Africa and has recently also spent time in both Namibia and Mozambique to further add to his knowledge of Southern Africa.
Speak to someone
who's been there
Start planning your tailor-made trip by calling one of our destination specialists at 617-223-4300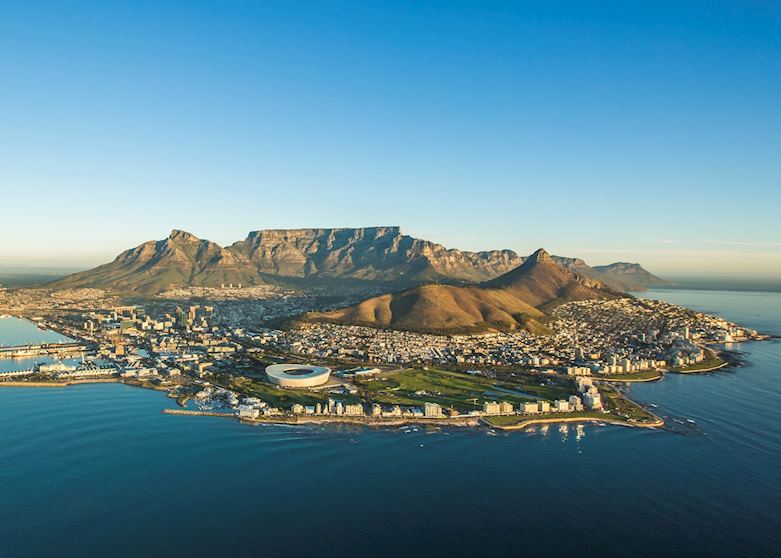 South Africa
The "Mother City", with the iconic Table Mountain, beautiful botanical gardens, culinary delights, rich history, amazing white sand beaches and even resident penguins, make Cape Town my favourite destination. Having lived in the Cape for over six years, I have spent many a day exploring the stunning coastline and hiking in the many national parks. I have always felt somehow connected to this beautiful city and it never ceases to amaze me whenever I return. When I drive towards the Cape, I catch a glimpse of Table Mountain in the far distance, it's a real sight to behold.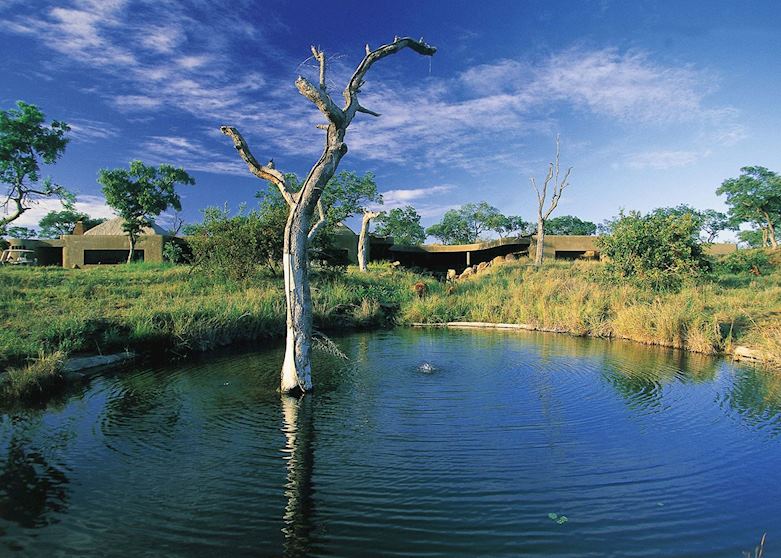 South Africa
There is simply no place like Earth Lodge, which is located in Sabi Sabi Private Reserve, on the border of the Kruger National park. It's a truly unique experience for anyone who visits, making it my favourite accommodation. Earth Lodge breaks away from traditional lodge themes and is designed to blend into the slope of the land, whilst the interior of the rooms give you an insight into the amazing design and innovation that South African architecture has to offer. Without losing any of its lavishness, the lodge manages to take inspiration from the surrounding environment to create a sanctuary of tranquillity. Each morning and afternoon during my visit, accompanied by a specialist game ranger and tracker, we departed the lodge for some of the best game drives I have experienced. We spotted elephant, a sleepy old buffalo with a red-billed oxpecker perched in the middle of his horns, and a white rhino with her one month old calf, who was in in a very playful mood. Finally, we went in search of leopard, and the tracking of this elusive animal was as much fun as the actual sighting.
I'll never forget when…
I have always been in awe of the African wild, so safari was always going to be an amazing experience. Sightings of lions, elephant, giraffe, zebra and rhino were magical, though when my ranger in Sabi Sands Reserve spotted a lime in the branches of one of the trees, I wasn't expecting much! Off she went by foot to pick this lime from its home, leaving me to watch on curiously. She came back holding a bright green chameleon, and handed it to me. I sat there and watched the chameleon turn dark, it was cheesed off with us. What an incredible experience for me though as I just sat there in amazement looking at this beautiful creature. On game drives ever since I have always kept an eye out for one of these limes in the hope of spotting one once again.