Originally from North Conway, New Hampshire, Matt has always enjoyed exploring the outdoors. His passion for travel began at a young age with a subscription to National Geographic magazine and hearing his grandparent's tell stories of their global travel adventures. Matt headed south to New Orleans after graduating from the University of Vermont where he was the Director of Business Operations at Tulane University, and earned his MBA as well. Over the years Matt had the opportunity scratch his travel itch with visits to Australia, England, Ireland, Scotland, Mexico, and many other European countries. After returning to the Northeast, Matt joined the Audley team in Boston.
Captivated by the diverse and dramatic landscapes, friendly people and creative cuisines of Australia and New Zealand, Matt is excited to share his knowledge and experiences to help others plan their tailor-made adventures.
Speak to Matt

Start planning your trip to Australia & New Zealand with Matt by calling
1-855-223-4789


Recommend Matt to someone you know
Help your friends and family discover the world with Audley. Recommend Matt today.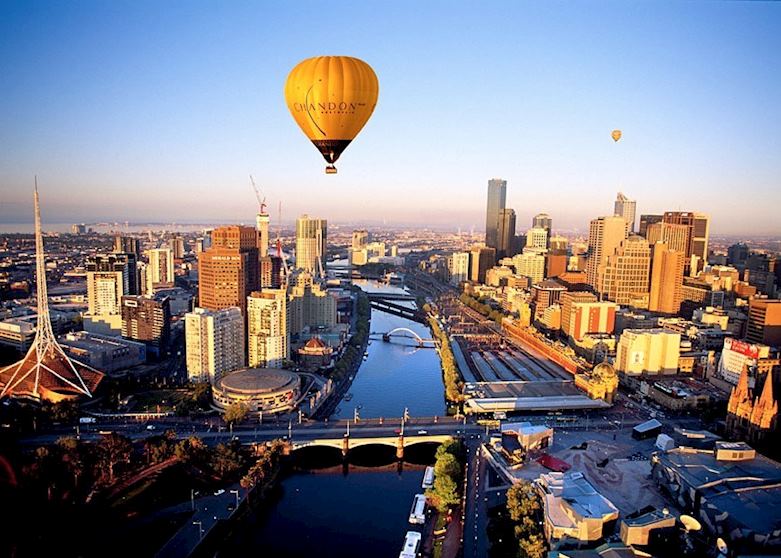 Australia
Possessing a very unique vibe and charm, Melbourne is one of my favorite destinations. Combining architecturally interesting buildings, delicious cuisine on every corner, along with museums and various outdoor activities there's something for everyone to discover. Be sure to explore the many hidden arcades and alleyways in the city center, the botanical gardens, or stroll along the Yarra River.
New Zealand
My favorite accommodation is Koura Lodge, which is set along the shores of Lake Rotorua in Rotorua, New Zealand. A short drive from the city center, the tranquil location allows for complete relaxation after a day of exploring the geo-thermal activity in the region. I highly recommend borrowing a kayak for a paddle around the lake, reading a book on the veranda overlooking the lake or unwinding in the lakeside hot tub!
I'll never forget when…
At the Sounds of Silence dinner, watching the sun dip below the horizon in the Australian Outback, igniting Uluru into a multitude of bright colors, while stars began to light the night sky is one of my most memorable travel experiences. All evening my eyes were fixed upwards as planets, galaxies and millions of stars filled the night sky.