By Audley specialist Tom
I've roamed all over Australia, but to my mind, New South Wales offers the greatest variety of experiences within a relatively small (I say relatively — this is Australia) surface area. It would be tempting to spend all your time in urbane, culturally vibrant Sydney — but drive only a short while, and it's as if the whole country opens up to you.
Within an hour or so, you could be bushwalking among ancient wollemi pines in the Blue Mountains, taking a bushtucker tour of Aboriginal-owned Booderee National Park, or wine tasting among the manicured vines of the Hunter Valley. Meanwhile, a short flight brings you to the coral reefs and thriving underwater kingdoms of Lord Howe Island, New South Wales's alternative to the Great Barrier Reef.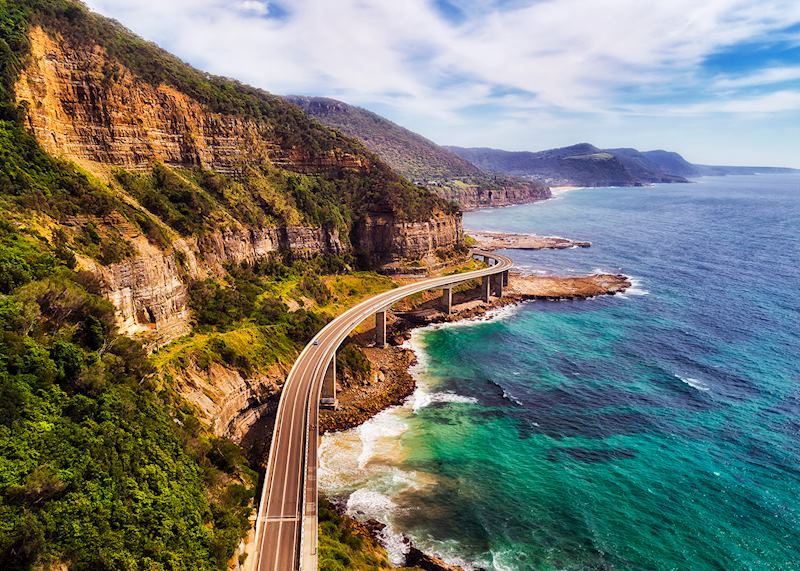 There's a real diversity of places to explore in New South Wales (NSW), from the rust-red Outback of Broken Hill, with its desert-set sculpture park, to the languid surf culture and pace-setting food scene of Byron Bay. And, while there isn't room here to touch on everything this state has going for it, you can take in a lot of its highlights on a road trip.
What exact form that trip takes is up to you, but here are three starting points that explore NSW through different lenses — a coastal trip, a trip geared toward families, and one for those wanting more indulgent stays. None of these routes are prescriptive, and I'll be riffing on each of them below, sharing my personal recommendations for ways to make the most of your journey.
Road trip 1: Sydney to Byron Bay, (mostly) hugging the coast
Stops on this route: Sydney, Jervis Bay, the Hunter Valley, Port Stephens, Bellingen, Byron Bay. You'll fly back to Sydney either from Brisbane or Byron's Ballina airport.
Longest drive time: six hours.

What to see and do on the way — some ideas:
Whet your appetite for some of the outdoor spectacles you'll see on this trip by getting out of central Sydney and walking the coastal path that runs from Bondi Beach to Coogee. Weathered sandstone rock formations, far-reaching ocean views, quiet inlets where locals enjoy a dip or dog-walk, and even the odd piece of preserved Aboriginal rock art make this one of the most satisfying sides of Sydney for me. It's a relaxed, head-clearing start to the trip.
Your first foray out of the big city brings you a couple of hours south, to the stark-white beaches of Jervis Bay and a very special place to stay: Paperbark Camp.
As soon as you step into this bijou glampsite, which comprises a handful of luxury safari-style tents, you know you're in the bush proper. Set among a tangle of eucalypts and the eponymous paperbark trees, with their flaking sheets of bark, it's an immediate immersion in nature. Sugar gliders sail from tree to tree as you dine in the restaurant, pygmy possums scurry throughout the camp, and the air is full of the high-pitched chit-chat of myna birds.
There's a lot to do, both in and around Paperbark Camp and in the region itself. You might kayak down the creeks around the camp or go on a bike ride with a gourmet picnic basket in your paniers, packed for you by the camp's chefs. Or, take a bushtucker or bush medicine tour with an Aboriginal guide in nearby Booderee Botanic Gardens, which is looked after by the traditional owners, the Koori people.
The beaches here are some of Australia's finest, but for me, it's not the whiteness of the sand that's the most dazzling part about them, nor the array of marine life — it's the nightly displays of bioluminescence, which is best viewed when there's a new moon and it's very dark. You can observe this natural light show on a guided tour or independently.
Next, head north and beyond Sydney to the Hunter Valley, Australia's doyenne of wine regions. Take time to enjoy the landscapes here, especially in the early mornings when whole vineyards are suspended in mist. I love how the valley is flanked by the jagged outline of the Brokenback Range. You'll likely see kangaroos here, hopping between the vines.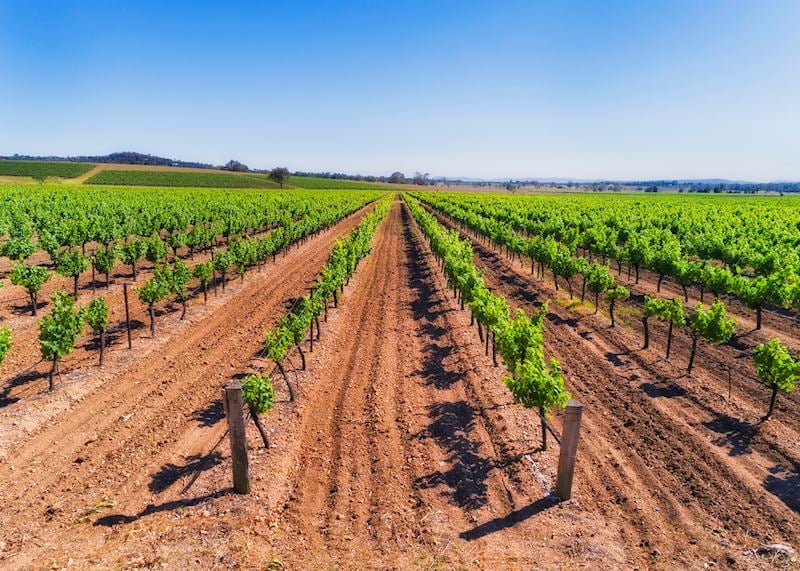 When it comes to wine tastings, you could take a tour with an expert — I recommend going around with a guy named Bill, who used to work high up for McGuigan's before launching his own idiosyncratic tour-guiding company. He has an infectious, laid-back personality and could answer each and every question I had about the wine-making process.
But, it's also great to turn up at a few cellar doors and do your own impromptu tastings — I liked the small, family owned Hunter's Dream Estate, as well as the welcoming Piggs Peake Winery, who gave me an off-the-cuff backstage tour.
The bay of Port Stephens is somewhere to press pause for a few days, and, as in Jervis Bay, give yourself over to nature. I love hiking, and if you do too, there are lots of rewarding but doable routes here.
One of the best is the Tomaree Head Summit Walk, which sees you ascend steel ladders and enjoy sweeping walkways overlooking the unspoiled Zenith Beach. It has no man-made structures, just honeyed sand and turquoise water. This is also a place to enjoy wildlife, from dolphin-watching tours (the area has the largest pod of bottlenose dolphins in the country) to visiting a koala sanctuary.
Driving on to Bellingen, a bohemian inland town, and nearby Byron Bay, you can set foot in the kind of humid Gondwana rainforest that you might associate more readily with Queensland. There are short but intrepid-feeling trails from Dorrigo Rainforest Centre, outside Bellingen, or you could explore the 'Big Scrub' rainforest in the countryside around Byron Bay. Just walking from the town's lighthouse — incidentally an excellent vantage point for watching migrating humpbacks from mid-May to November — will take you through thick pockets of rainforest as you meander along the headland.
There are also, of course, many water-based and gourmet activities to enjoy from Byron Bay — more on those to come.
If you do nothing else… hire a paddleboard from Paperbark Camp and explore the birdlife of the surrounding creeks and mangroves, from crested terns to Australian pelicans.
Road trip 2: Sydney to Byron Bay via the Blue Mountains and Lord Howe Island — for nature-loving families
Stops on this route: Sydney, the Blue Mountains, Lord Howe Island, and Byron Bay. You'll fly back to Sydney from either Brisbane or Byron's Ballina airport.
Longest drive time: two hours.

What to see and do on the way — some ideas:
Family travel can be hectic and quite mentally consuming, so, as a parent myself, I like how this itinerary focuses on spending quality time in just a handful of exceptional places.
Your first stop after Sydney is the Blue Mountains, a wilderness of sandstone ridges, eucalypt forest, waterfalls, and canyons a little more than an hour's drive from the city. Family groups will get the most out of it by taking a private day or night tour, which are completely tailored to your interests and needs. On a day tour, you could gaze over the multi-pitch Wentworth Falls and walk along deep gorges; by night, go stargazing and spy glow-worms.
Children often also enjoy the Blue Mountains' town of Katoomba, with its boutique chocolate shops, and the scenic railway of the same name. It's fearsomely steep (and fun) at a 52° (128%) incline.
I suggest staying at The Old Leura Dairy, a small restored heritage property where you can enjoy a barbecue by night in the courtyard. When I tried this, the sizzle of my food was accompanied by a strange tap-shoe shuffle on the buildings' tin roofs. Then, a possum peeked its head over to see what all the fuss was about.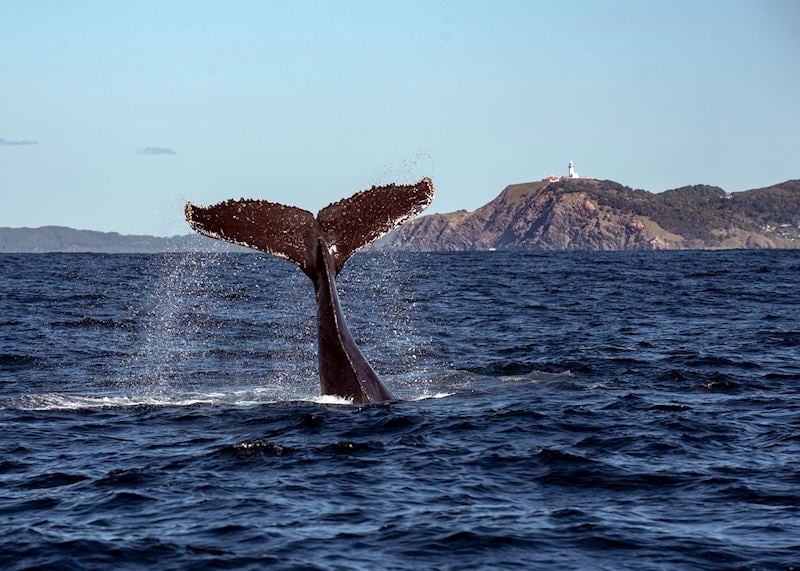 You'll then fly from Sydney to Lord Howe Island, the world's southernmost coral reef, which offers families a one-of-a-kind beach and reef experience that rivals the Great Barrier Reef. The water isn't quite as warm, but diving (even shallow, child-friendly dives) or snorkeling here will reward you with glimpses of zinging-bright corals, sponges, and species such as blue knifefish and even hawksbill turtles.
Only 400 people are allowed on this volcanic stub of an island, which is cloaked in rich temperate rainforest and has its own small community. It's the kind of place where you can amble around (or take your buggy — no cars are allowed) and pass the time of day with locals, go for walks on the beach and see a father and son fishing, or just escape from everyone.
Byron Bay is the place for curious, water-loving families to try surfing — private lessons with experienced surfers are good value, and are led by the kind of long-haired, board-short-wearing, joyfully easy-going surfers you thought were just an Australian stereotype. You can, alternatively, take a dolphin-watching tour by kayak.
Food-wise, there are tasting tours here a-plenty, which take you around a selection of providores (artisan producers) in the Byron Bay region. They culminate in a meal at the Hatted (Michelin-starred) restaurant of Harvest, which has made an art form out of locally foraged ingredients.
If you do nothing else… join a snorkeling trip off the coastline of Lord Howe Island to get up close with the region's corals and exotic fish.
Road trip 3: Sydney to the Central Coast — in style
Stops on this route: Sydney, Jervis Bay, the Blue Mountains, the Hunter Valley, and the Central Coast. You'll return to Sydney by car, seaplane, or private helicopter.
Longest drive time: three-and-a-half hours.
What to see and do on the way — some ideas:
I haven't touched much on what to do in Sydney itself, since the options are endless and I'm eager to show you the benefits of exploring afield… but it would be remiss of me, in this luxe-focused trip, not to mention the chance to take a seaplane to Cottage Point.
Dining at this much-fêted waterfront restaurant in Ku-ring-gai Chase National Park, on the city's northern fringes, is only part of the experience — for me, it's also about the flight there, and the chance to see both the Sydney Opera House and the Sydney Harbour Bridge from the air, captured in the same frame.
As with the first road trip, you'll spend time at Jervis Bay's Paperbark Camp, but it's only one of many standout stays on this trip: step forward, the Blue Mountains' Emirates' One&Only Wolgan Valley Resort & Spa. Understated luxury amid a genuine wilderness setting (don't expect any phone signal) is what this exclusive lodge does best, but there's also a safari feel to it. You can watch kangaroos and wallabies from your private deck, and it's particularly great for guided horse riding.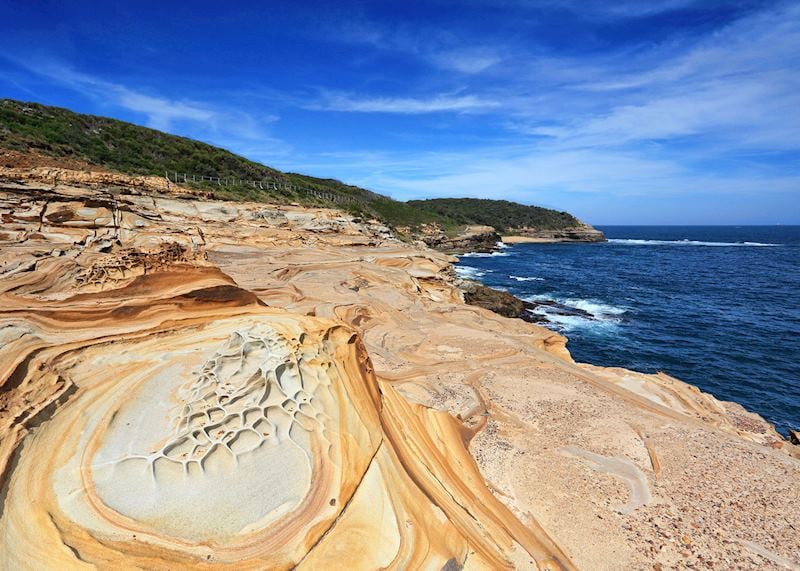 The Hunter Valley is the place to idle over long lunches while enjoying views over the vineyards, but it's also awash with great gourmet produce, from cheeses to chocolate — all of which can be sampled on a private tasting tour.
This trip ends with time at Pretty Beach House on the Central Coast, where you can take guided walks to view and study Aboriginal rock art, enjoy private candlelit dining, and go off exploring Bouddi National Park under your own steam, armed with a basket of fresh pastries. You can read more about Pretty Beach House in our guide to food and wine experiences in New South Wales.
If you do nothing else… kick off your trip with panache and take a boat tour of Sydney Harbour, viewing its main landmarks and stopping to try local seafood and wines.
Start planning your New South Wales trip idea

Start thinking about your experience. These itineraries are simply suggestions for how you could enjoy some of the same experiences as our specialists. They're just for inspiration, because your trip will be created around your particular tastes.
View All Tours in Australia
Further reading