Staying in unique accommodation doesn't have to mean the expensive option. It can be a fantastic location, something historic or simply one which has outstanding hosts. Our country specialists and returning clients' pick out six of their favorites.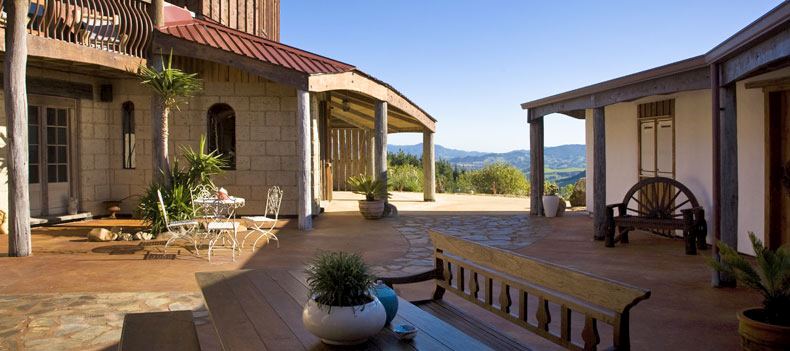 We are lucky here at Audley to have stayed in some of the most amazing hotels, guesthouses and homestays around the globe, yet we're always excited to find those truly special places that really stand out from the rest. That special 'je ne sais quoi' doesn't always mean expensive though, it can be a breathtaking view, a charismatic host or a building steeped in history. We've chosen six of our and returning clients', favorite properties which we hope will provide inspiration for your next trip.
Manawa Ridge, Coromandel Peninsula, New Zealand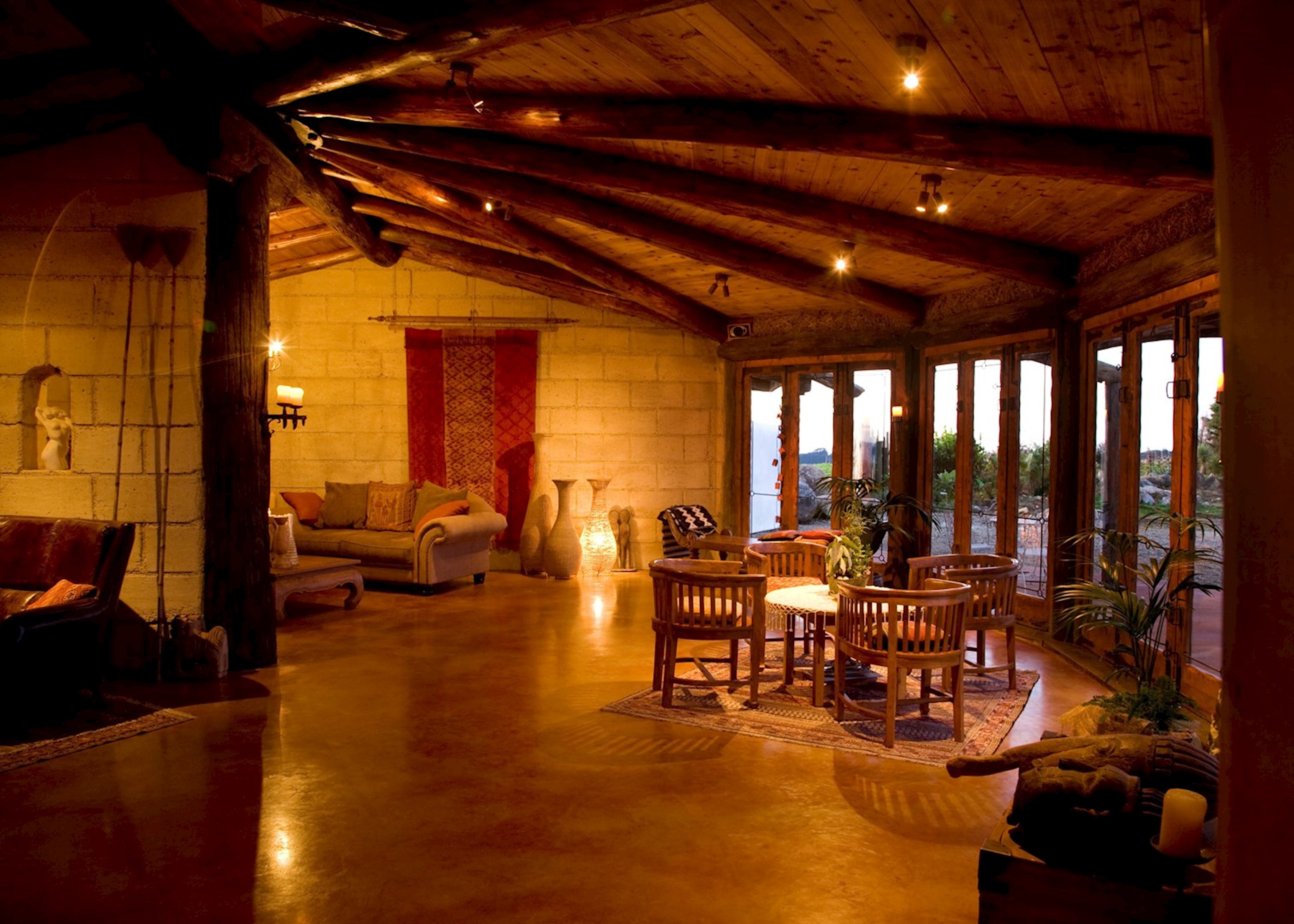 Manawa Ridge is the dream-child of artists and sculptors Willem and Carla van de Veen. Using their creative skills they have hand-built an incredible ecolodge using straw bales, mud bricks and carved beams. Inside you'll find just three luxury units kitted out with hand-carved beds, spa baths, open fires, fine linens and private gardens. Guests can enjoy a native bush walk to an idyllic private beach or explore the 250-acre property on foot or on horseback, returning each day to relax in the 'pamper unit' with sauna, spa and alfresco massage treatments. Heavenly meals are concocted from the home-grown organic vegetable garden and are accompanied by wine from the underground cellar.
Saubhag, Delhi, India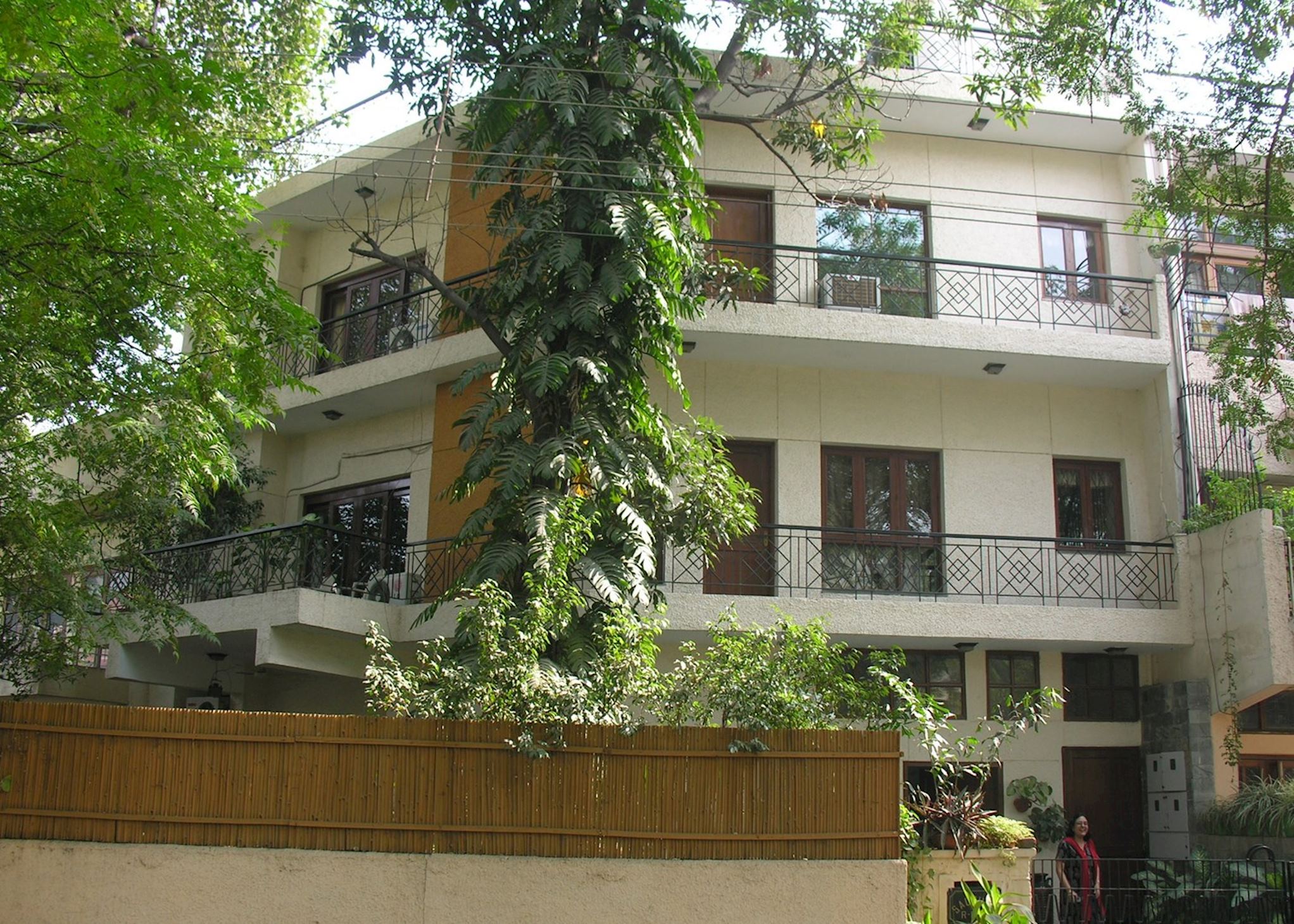 Saubhag is a charming guesthouse and has quickly become an Audley favorite. The well appointed and air-conditioned rooms with en suite bathrooms are clean and comfortable and there is a large shared sitting room and courtyard to relax in. However, the real highlight of a stay here is the charming hospitality of hostess Meera, a retired teacher. Not only will you receive insider tips for exploring Delhi and fantastic home cooking, but you will be welcomed into the family home and treated like a long-lost friend. This rare opportunity to experience everyday life in the capital provides a perfect introduction to India, making Saubhag a good first stop on any itinerary.
D'Leyenda, Antigua, Guatemala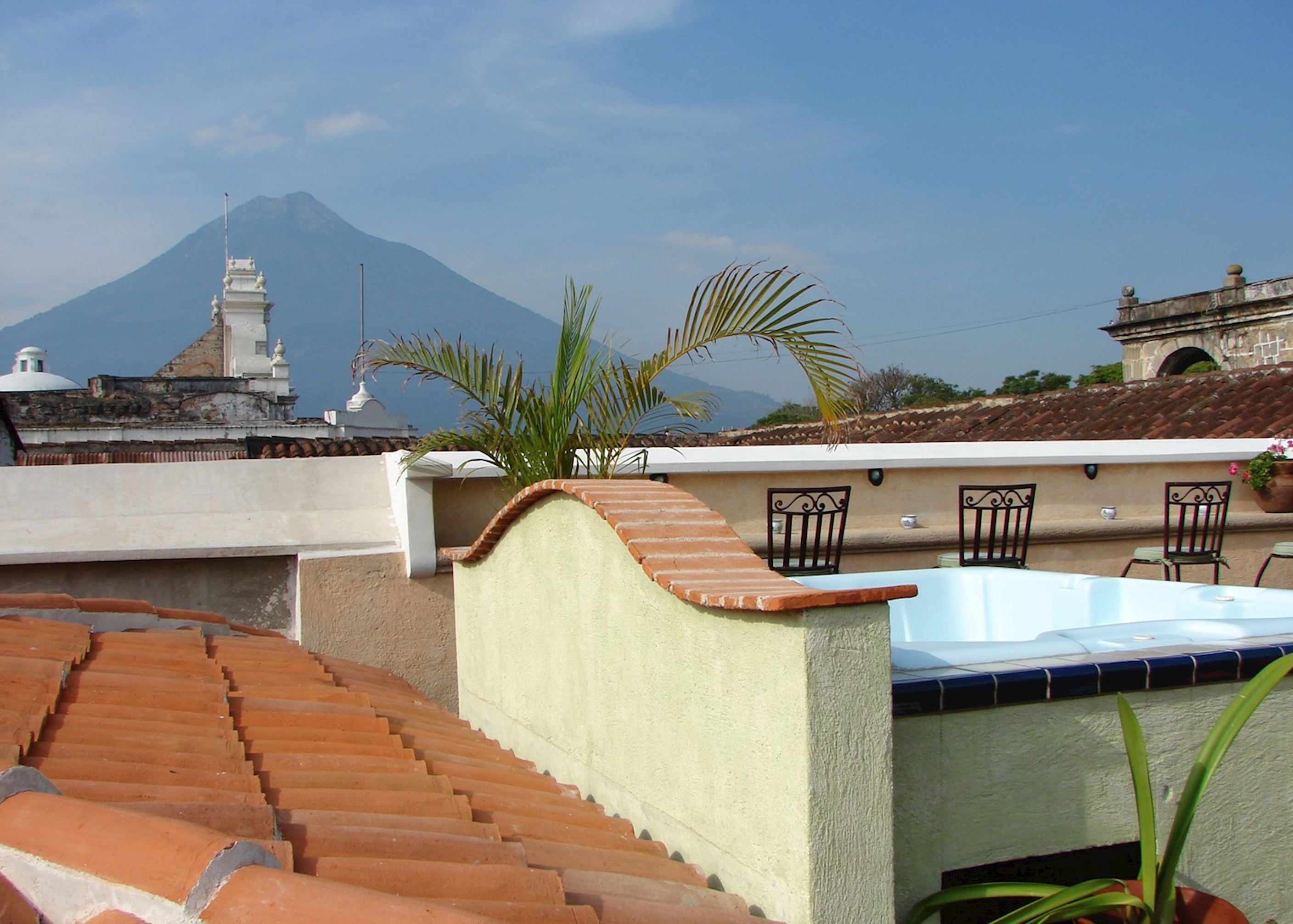 D'Leyenda is a delightful colonial posada (historic guesthouse) just a stone's throw from the heart of the atmospheric city of Antigua. This boutique hotel has only six rooms and a wonderful roof terrace with a hot tub and views right over the rooftops of the old capital and across to the volcanic peak of Acatenango. Each room has been individually decorated in Guatemalan style and includes an en suite bathroom, TV and Wi-Fi. The hotel owners are typically on-site and pride themselves on offering the best in personalized service. This charming, characterful property represents excellent value for money and is ideally located within easy access of the city's bustling central plaza, fabulous nightlife and wonderful variety of restaurants.
Vinh Hung Merchant's House, Hoi An, Vietnam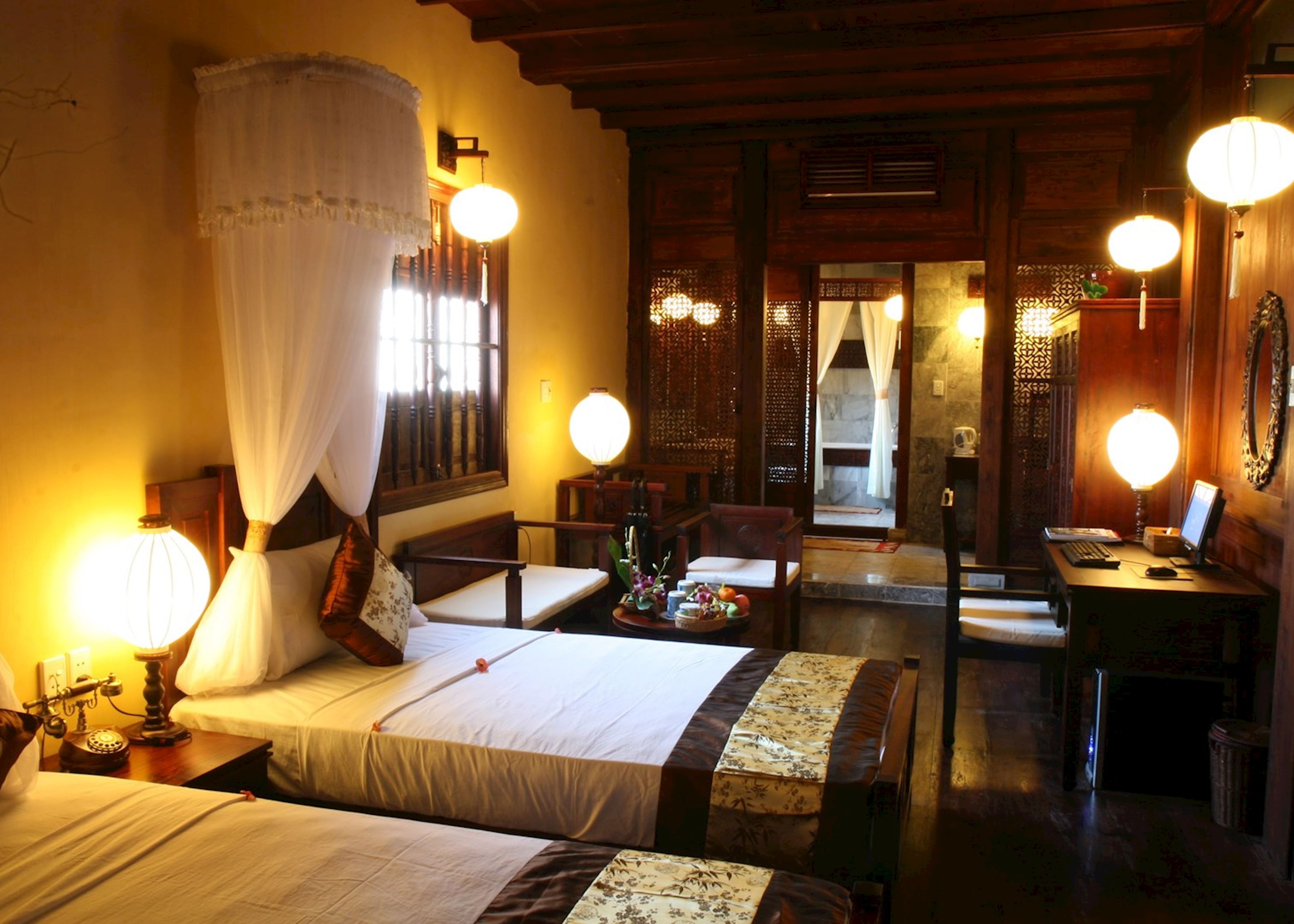 VinhHung Merchant's House is a unique property, located right in the heart of Hoi An's UNESCO-protected town, is one of the most atmospheric places to stay in the whole country. Its distinctive style and original antique interior conjure up images of opium dens from the French colonial era. Originally built as a Chinese merchant's house over 200 years ago, this small hotel has simple facilities but all four rooms are clean and comfortable with en suite bathrooms. We only use the two rooms at the front of the hotel, used by Michael Caine whilst filming 'The Quiet American'. The balconies look out over the street providing great views over central Hoi An and the bustling street vendors below. The hotel doesn't have a restaurant but one of the joys of Hoi An is sampling the food in the many different restaurants and riverside cafés. The hotel's central location also offers a great base from which to explore the town's numerous tailors, temples, shops and art galleries.
Grasslands Bushman Lodge, Central Kalahari, Botswana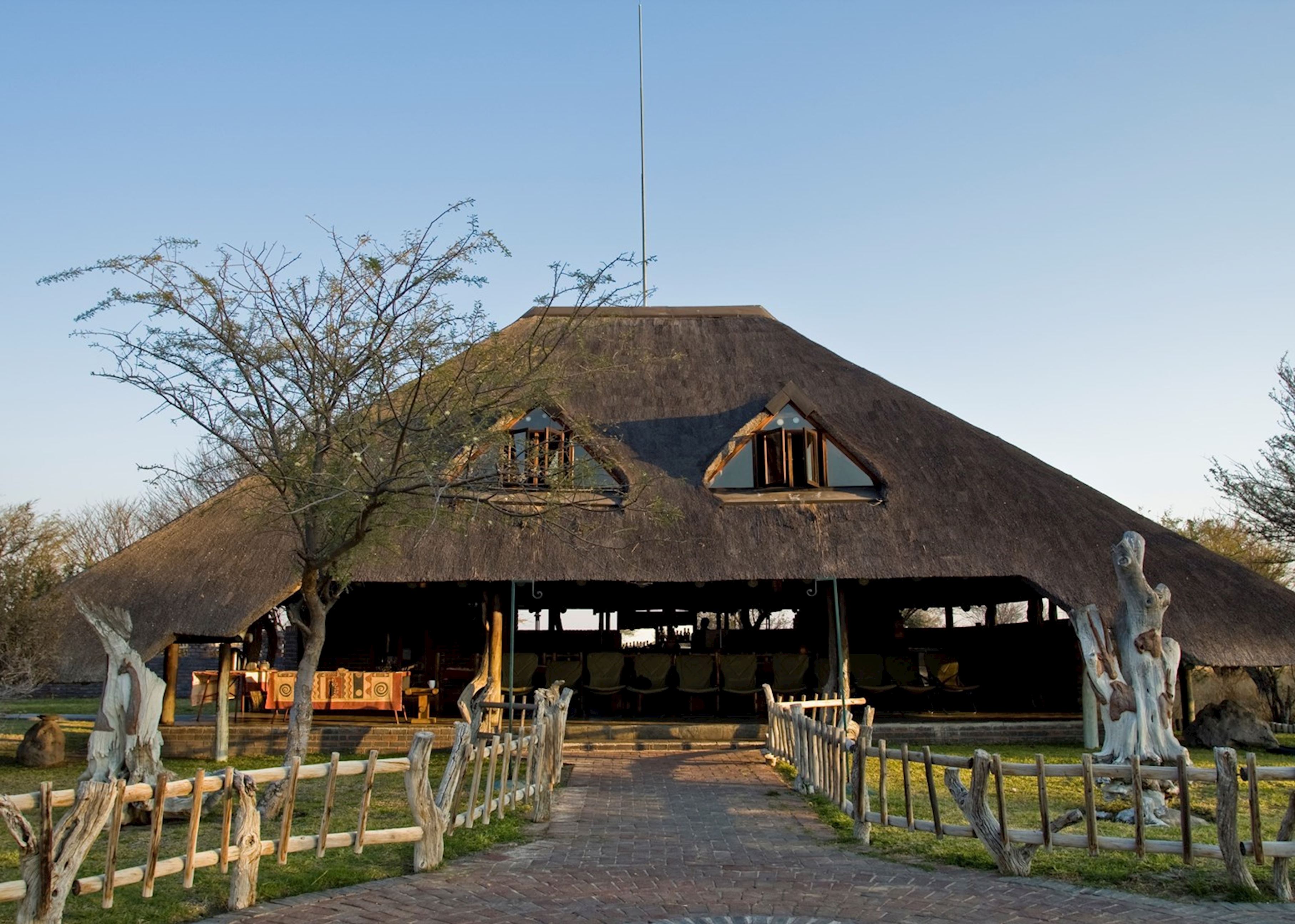 Grasslands Bushman Lodge is a wonderfully cozy place situated on the western side of the Central Kalahari Game Reserve. Accommodating a maximum of 16 guests in private en suite chalets, it is family-run and surrounded by beautiful scenery, birds and other wildlife. The main lodge overlooks a popular floodlit waterhole where large herds of eland, oryx, kudu and even the secretive brown hyena come to drink at night. What sets Grasslands apart though is the opportunity for guests to learn first hand about the Kalahari Bushmen. Having been brought up alongside the local Bushmen, your host, Neeltjie Bower, has a close affinity with these fascinating tribal people. Walks led by the Bushmen provide an authentic opportunity to learn about traditional skills such as hunting, fire making and, if you are lucky, ceremonial dance.
Beit Al Mamlouka, Damascus, Syria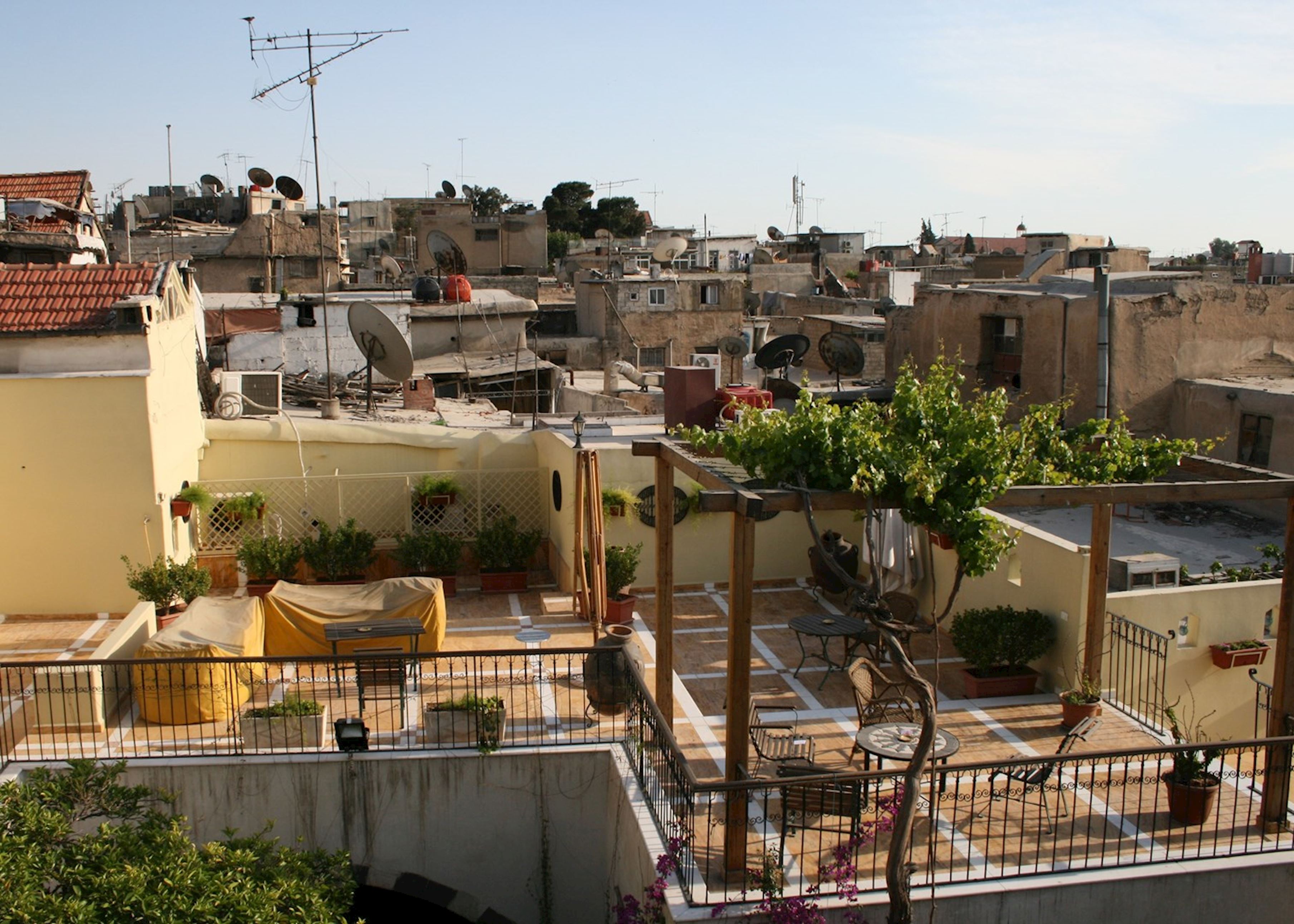 Damascus is known for its townhouse hotels set in atmospheric old merchants' houses in the historic part of the city. There are plenty to choose from but the Beit Al Mamlouka is one of our favorites. Set in a charming part of what is one of the oldest cities in the world, it is a few steps from the souqs and sights of the old town, yet is quiet and peaceful among the courtyards and blossoming plants. Each of the eight rooms has its own unique character, but our favorite feature is the roof terrace. This is one of the few points within the old city where you can gaze over the rooftops and soak up the atmosphere. It's a perfect place to relax at the end of a hard day's sightseeing.