Our Africa Safari Program Manager has just returned from a visit to Zimbabwe, where she sets out to dispel one or two preconceived ideas and discover anew what the country now has to offer the traveler.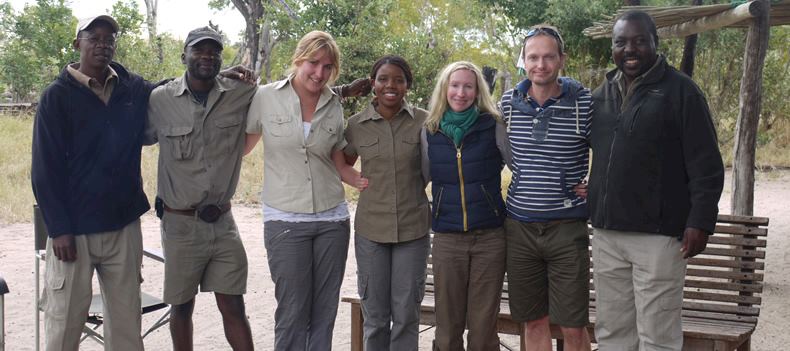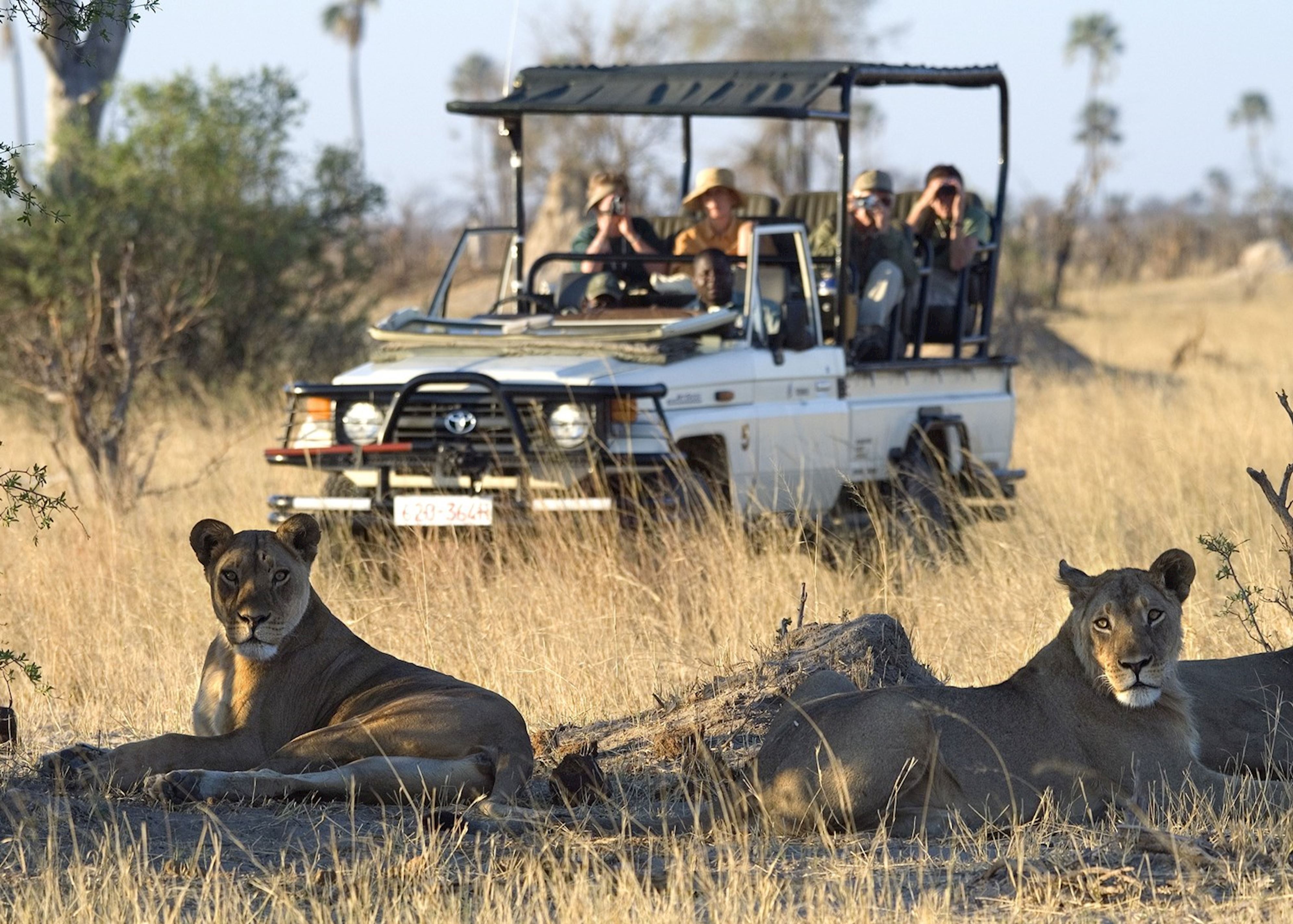 When I told people we met on our travels we'd just been on safari in Zimbabwe, the responses we got included a few raised eyebrows, "hmms" and mutterings about Mugabe and Zimbabwe's once rich wildlife all but gone. At the beginning of our trip, I likewise didn't quite know what to expect from Zim. Although a seasoned Africa safari-er after six plus years working at Audley Travel, I had never been further than Victoria Falls before. I was curious to find out for myself whether the one-time Jewel of African Tourism really was ruined or whether there was something special to be uncovered by those willing to take a closer look. And I was pleasantly surprised by Zimbabwe.
We started our trip in the town of Victoria Falls, a place I remember from my year of backpacking in 2002 as a deserted and eerie ghost town, devoid of tourists as Mugabe's land seizures and an economy out of control really took their grip on a beleaguered Zimbabwe. What a difference now — the town was smart and lively, plenty of people strolling the streets and shops and hotels refurbished. While by no means packed, it was humming with life.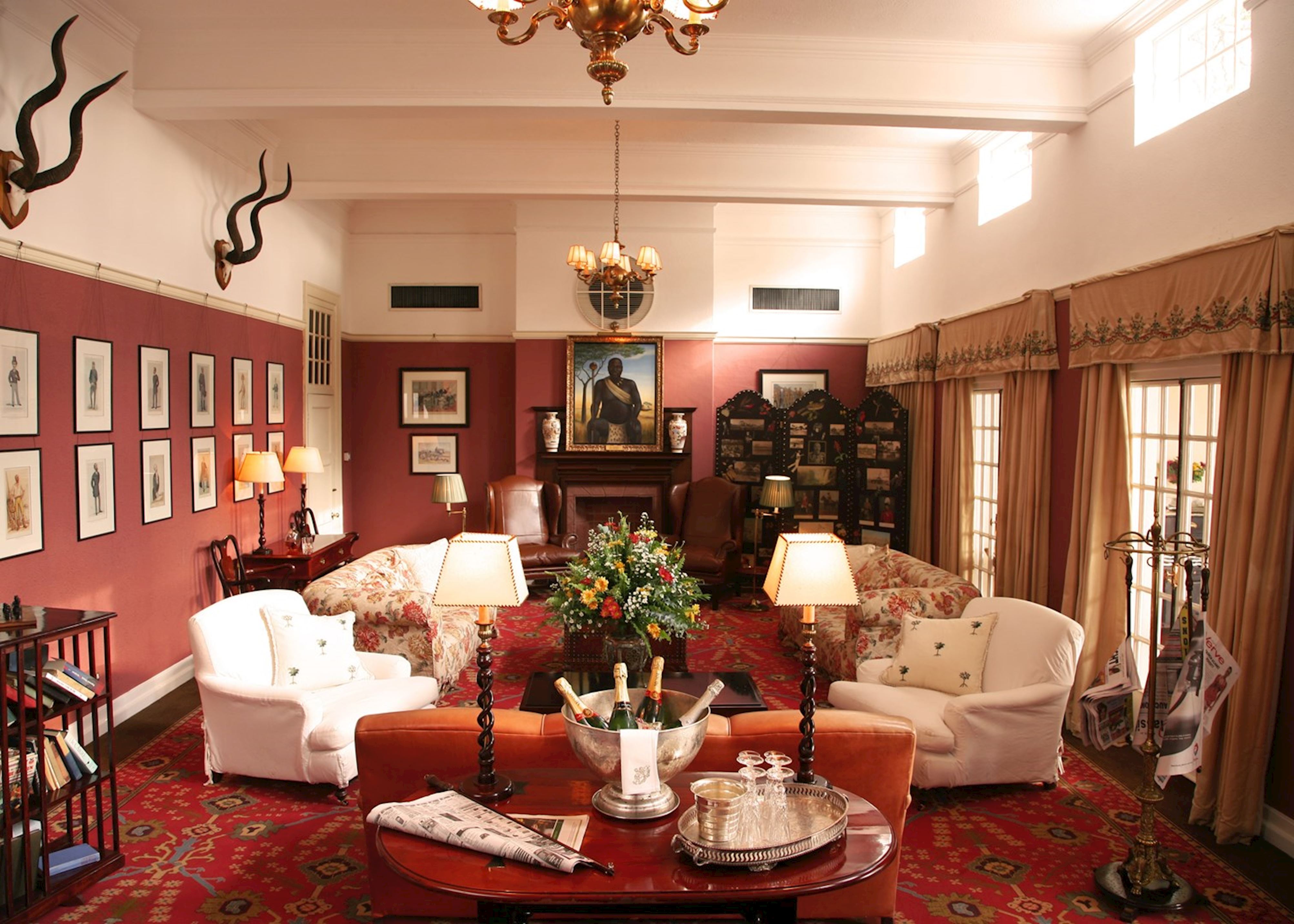 We stayed at the rather wonderful Victoria Falls Hotel which puts me in mind of a museum, frozen in time, its walls decked with old colonial posters, antelope heads with huge curling horns and a series of cartoons on aspects of the British character: "adaptability to foreign conditions" shows a group of Brits in dress suits, smoking and playing cards at a table set up in the African bush, and "the importance of tea" a British couple trying to put the kettle on in the middle of a tropical storm.
The hotel's views over the gorge truly do take your breath away as you walk through the archway onto the manicured lawns, which are neatly clipped by a group of grazing warthog. The mist of the Falls rises high in the air and the famous railway and road bridge spans the dizzying expanse of the gorge. If you felt like it, you could book yourself a bungee jump off that very bridge. But as for me, I was happier living up to my British reputation by enjoying a delicious high tea on the veranda and watching the crazy fools hurling themselves off the bridge through binoculars.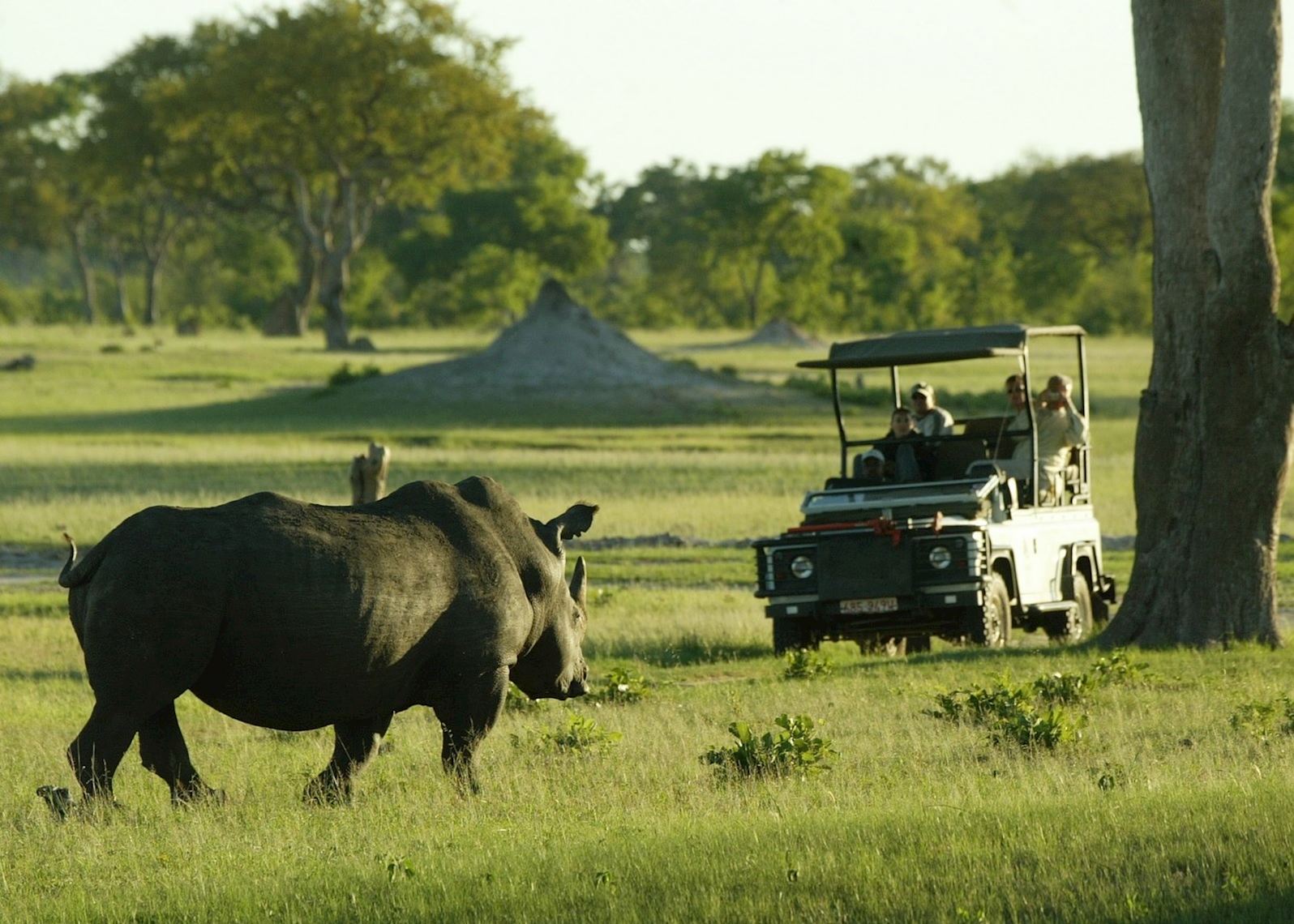 From Victoria Falls, we traveled by road southwards to Hwange National Park a huge area of wilderness encompassing plains, marsh and woodlands. Here the pumped waterholes provide the beating heart and lifeblood of the park supplying water for the rich wildlife which would otherwise struggle to survive. Of course pumped waterholes require maintenance, fuel and money, something that has been under threat during the political troubles and the resulting drop off in visitor numbers and safari camp closures. The end of tourism would mean the end for Hwange: its wildlife and local people's livelihoods. What choice but to turn to poaching when you have hungry mouths to feed and no source of income? Luckily for Hwange and its wonderful wildlife, some camps have remained open — Wilderness Safaris in particular have, with dogged determination, continued to put money and resources into their concession areas and camps in the park, believing that to do so is essential to protect this precious habitat and its wildlife. They also believe that when Zimbabwe's fortunes do change politically it will again become the major player it once was in Africa's tourism industry. But it's been a long, tough wait.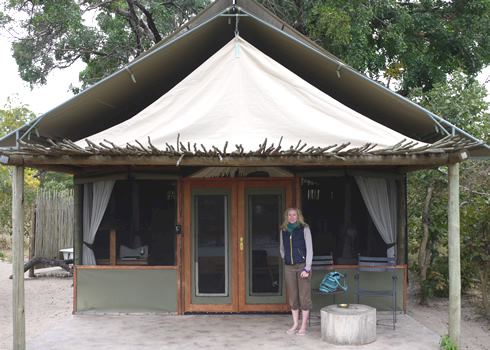 One of the managers of Wilderness Safaris' Little Makalolo Camp, Sibbs, talked to us as he guided us on a walking safari about how crucial it is to both Zim's people and animals that tourists continue to come. One guide or member of staff at a camp may be supporting not only their wife and children, but also their extended family — uncles, aunts, cousins. The tourist dollar makes this possible. But British people don't want to support Mugabe I say, how much money generated by the camps goes straight into the pockets of Mugabe and his cronies? Sibbs concedes that yes some money does go to the government in the form of taxes and fees but this is a limited amount. It won't make or break Mugabe. But it could make or break Hwange and the wildlife and people who depend upon its survival.
There's an element of luck in any safari of course, but with our guides we saw cheetah, a pride of 13 lion hunting zebra and a beautiful male leopard dashing after a spring hare in the headlights of our 4x4 game viewing vehicle.
But enough of the politics, what about the wildlife? Has it really been poached out of existence? I can categorically say no, not as far as I saw during our three night stay in the green season, a time when traditionally you can expect to see less than in the dry season later in the year. There's an element of luck in any safari of course, but with our guides we saw cheetah, a pride of 13 lion hunting zebra and a beautiful male leopard dashing after a spring hare in the headlights of our 4x4 game viewing vehicle. The spring hare lived to tell the tale, while the leopard paused in the red beam of the spotter's light for 30 seconds or so to contemplate his next move, before stalking off into the night. The elephant herds are sizeable in Hwange and we also saw healthy numbers of zebra, giraffe, wildebeest, buffalo, impala, kudu and other plains game. Poaching is still a problem, the temptations are huge with a single rhino horn commanding sums of up to USD200,000 on the open market and rhino remain an extremely rare sighting in the park. But the wildlife we saw was happy and relaxed.
I was impressed.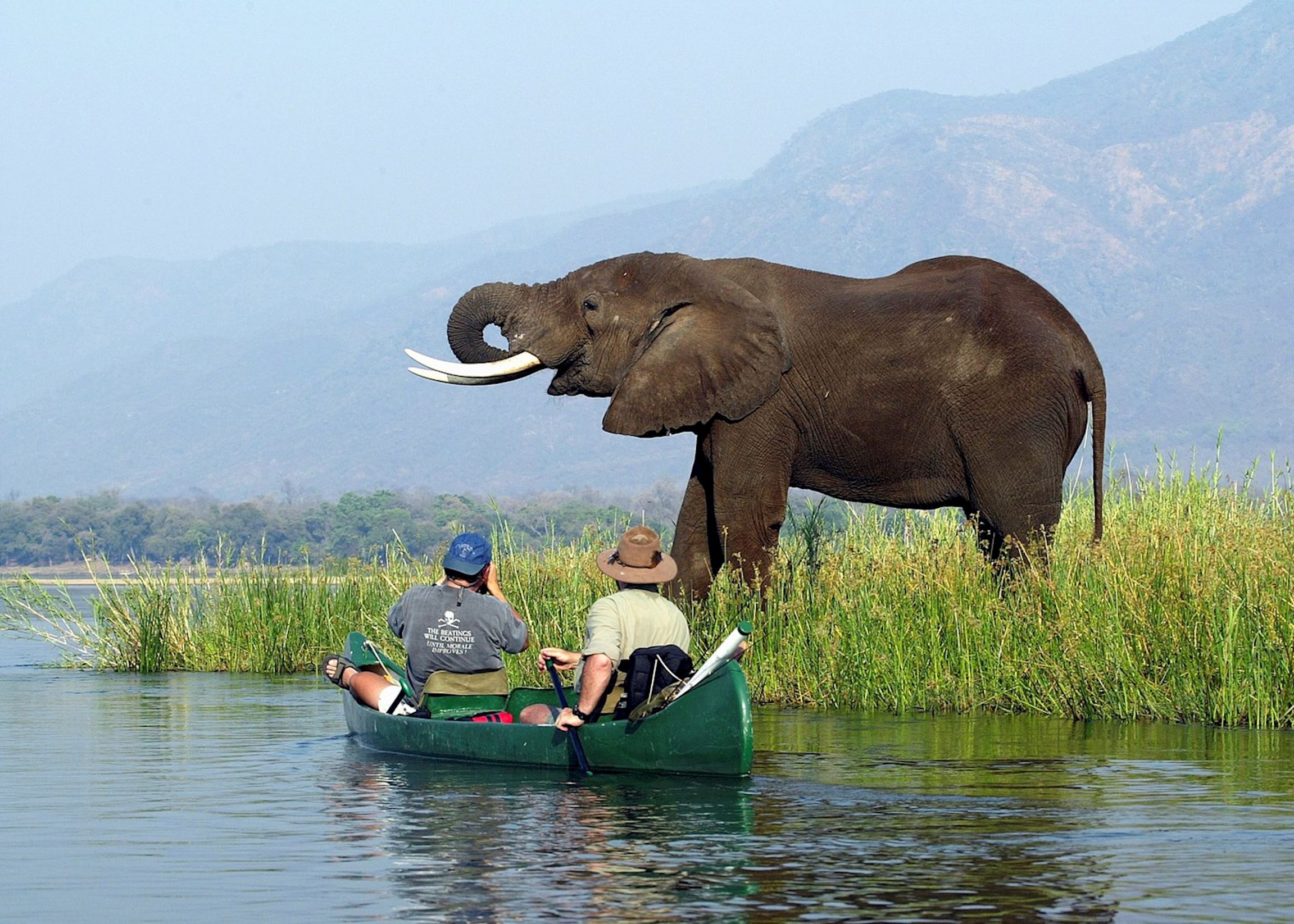 During our time in Zim, I never once felt threatened or uncomfortable, we were always welcomed by smiling faces. To say that Zimbabwe's troubles are over would be naïve and premature. However life is better than it was — the introduction of the US dollar a couple of years ago as standard currency, replacing the Zim dollar with its rampant inflation, has brought greater stability for all. Our guide Elias reflected on a time not so long ago when as soon as you were paid, in Zim dollars, you had to rush to change your money into a different currency on the black market before the paper notes became worthless once again. Now employees are paid in US dollars people are able to buy the goods they need and shops which once had empty shelves are well stocked. The power-sharing government of Mugabe and Tsvangirai is a step, however tentative and uneasy, toward political change in the future.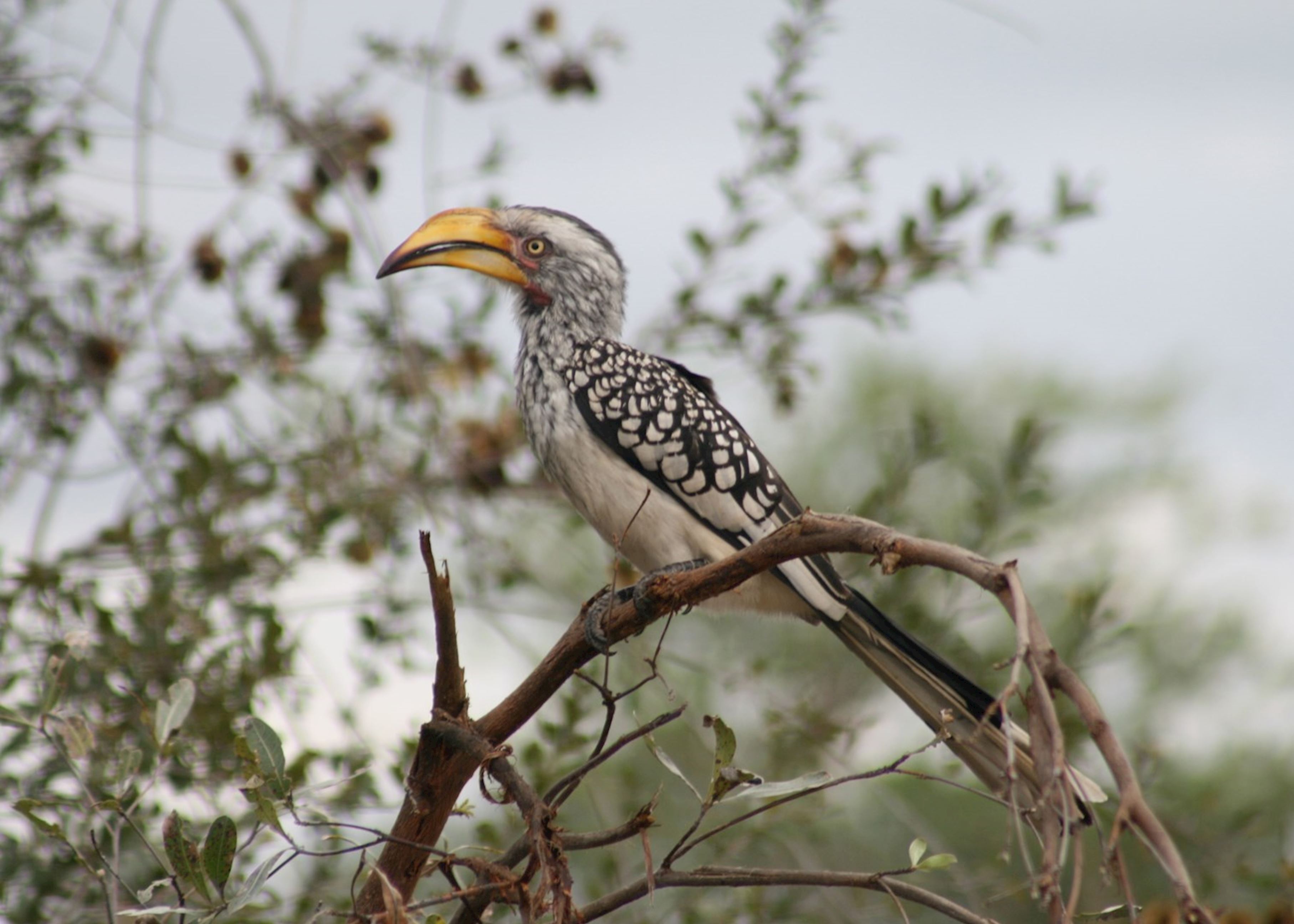 The country has a challenging time ahead with political uncertainty and elections on the horizon — and beyond that much to be done to return Zimbabwe to its former glories. But to write it off as a tourist destination in the meantime would be a shame when its beautiful national parks have so much to offer, prices are low and local people are ready to welcome visitors, eager to help sustain this precious and fragile environment for a brighter future.
Find out more about tailor made trips to Zimbabwe
Book a safari vacation to Zimbabwe, which is the latest addition to Audley's Africa safari program. Our specialists are right up to date and well poised to advise on the best camps, lodges and guides and how to get the most out of this diverse country.
Further reading