Scott and Kim Allen traveled to India with Audley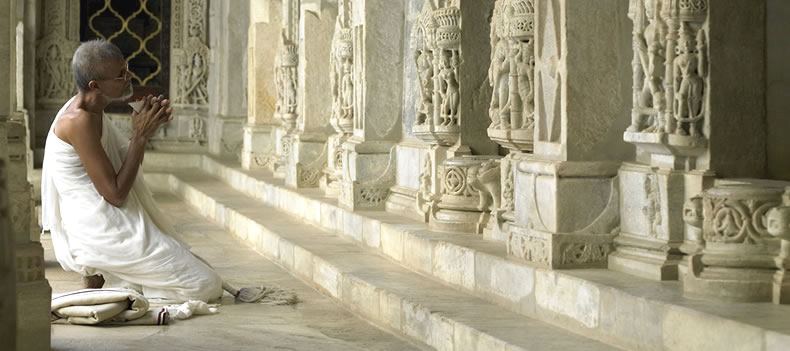 It changed the way we view the world
We had driven through dense forest scrub, past eerie vine-covered temples. We had spotted nilgai, sambar and chital deer, gray langurs, water buffalo and myriad birds. We had seen crocodiles basking by a lake that resembled a bowl of dhal, but so far there was one creature that had eluded us. It was late afternoon, and as the sun dipped to kiss the horizon the sky blushed, turning to ocher the rocky hilltop and its crown, Ranthambhore Fort. Then our driver, Gopan, spotted them: a beautiful tigress emerged from the trees, followed by her young cub. We watched in silence; in awe. The tigers passed within a few yards of our jeep, unconcerned by our presence. It was one of those moments that one never forgets. We had many of these in India.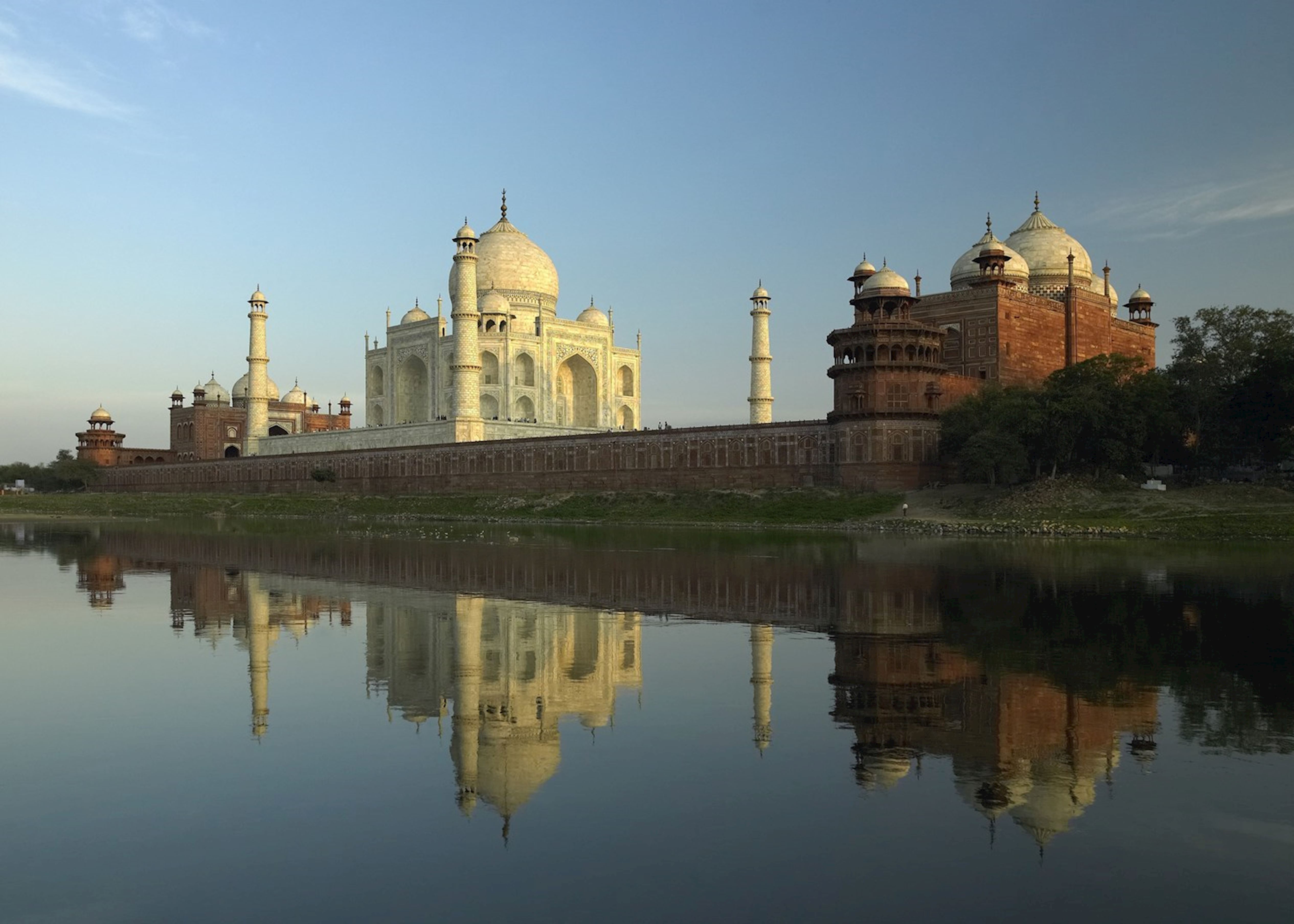 We had traveled to Ranthambhore National Park from Agra, home of one of the world's most iconic sites. Words can barely do justice to that first sight of the Taj Mahal as we gazed, open-jawed, upon this Wonder of the World, its impossibly white domes and minarets glowing, translucent, under the February sky. Its calligraphy and its inlays of colored semi-precious stones were clearly visible even from a distance. As I listened to our guide narrating the story behind this mausoleum — this memorial to a profound and undying love — I could feel my skin bristling with goose bumps.
We visited the historic stronghold of Agra Fort where we learnt more of the history of Rajasthan and its maharajas. At sunset we watched from the distant bank of the Yamuna River as the Taj Mahal turned from white to amber to magenta. We journeyed on to Jaipur — the 'Pink City'. We wondered at the Palace of the Winds with its intricate honeycombed façade, visited the City Palace and the Jantar Mantar Observatory — a feat of 18th-century science — before heading to the imposing Amber Fort, perched high on the hillside and casting its reflection onto the shimmering lake below.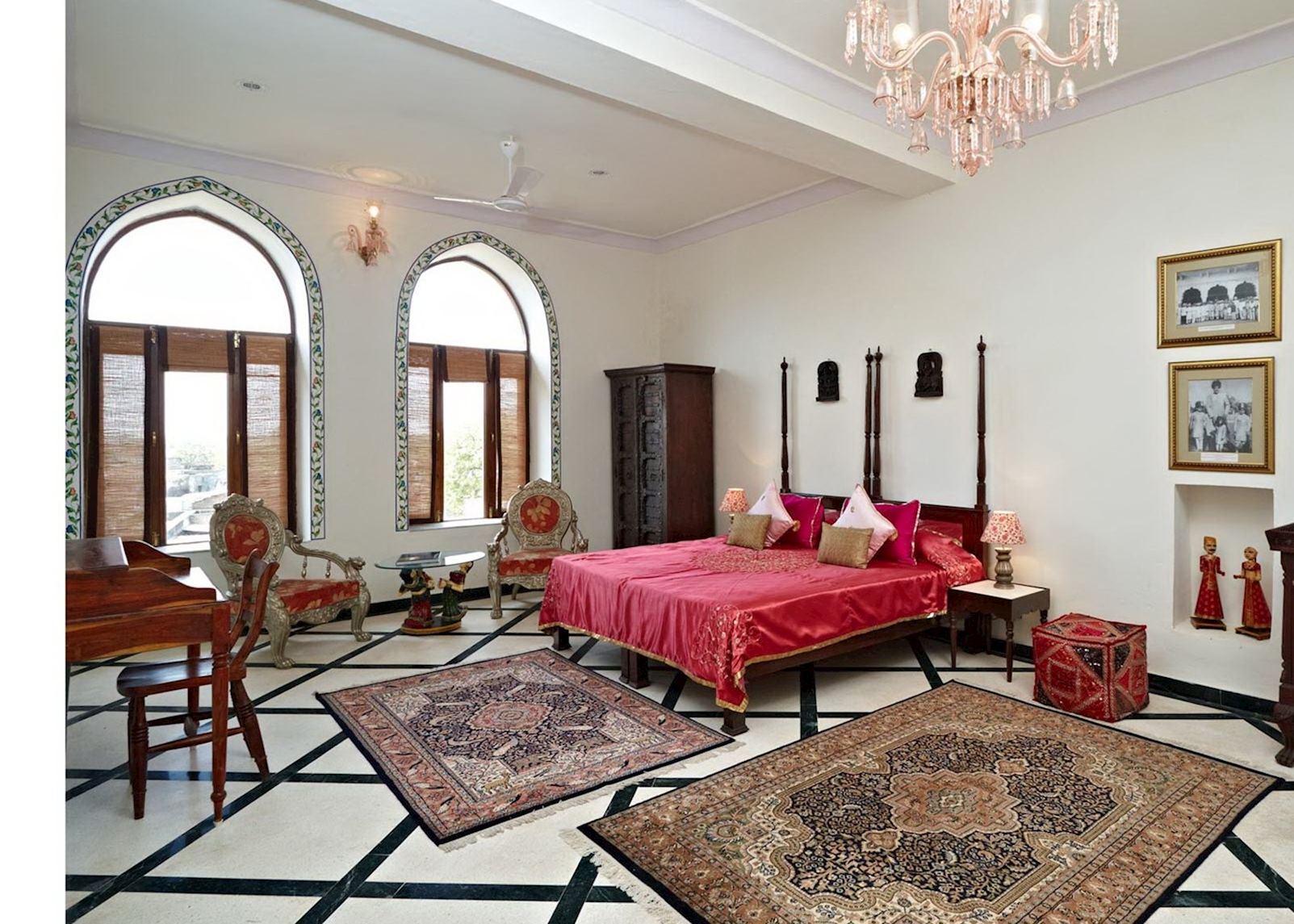 Heading west we stayed a few days at the 17th century Fort Barli, owned by members of the same family of Bikaner royalty that have done so for the past 16 generations. We felt like royalty ourselves, residing in our luxury five-room suite but, paradoxically, this was the perfect base from which to meet local people in a remote rural community. We watched the potter at work and the cobbler as he made us some traditional Rajasthani shoes. We saw the tribal priest at his temple to Ganesh, the elephant god, before visiting the local school. We took a bullock-cart ride around the village and a group of children followed us, smiling and waving. The people here were living as they would have a hundred or more years ago and had none of the luxuries that we in the west take for granted. But they were happy here, in their Eden.
And then south to Udaipur, the Lake City — the perfect place to end our Indian odyssey — with its romantic waterfront location and tiny winding streets. We had only been in India for two weeks but we came away with a thousand memories that would last a lifetime, teach us humility and change the way we viewed the world forever.
Further reading