Our Hidden Beaches specialists have traveled the world visiting the very best beach retreats. Here they share some of their favorites.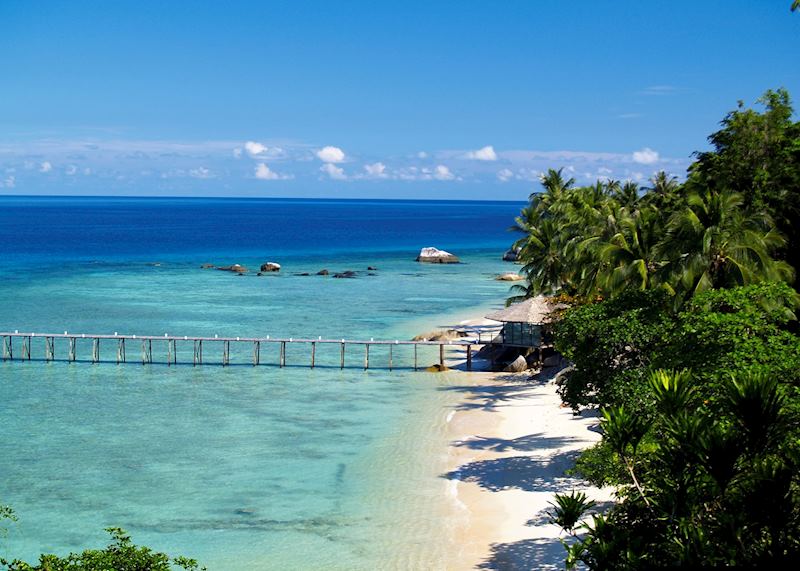 Holly: Japamala, Tioman Islands, Malaysia
You are very much immersed into the nature of Tioman Island, no trees or rocks were removed when the property was built, resulting in unique rooms and a rather laid back, rustic and natural feel to the hotel. For those seeking adventure you can discover some wonderful snorkel and dive sites in the area. Anyone wishing to enjoy the peace and tranquility of a small, hidden, off the beaten track destination can sit back on a beautiful beach enjoying in-house snorkeling, great sunsets and delicious food with understated luxury and comfort.
Find out more about Japamala or call our specialists on 1-855-838-2130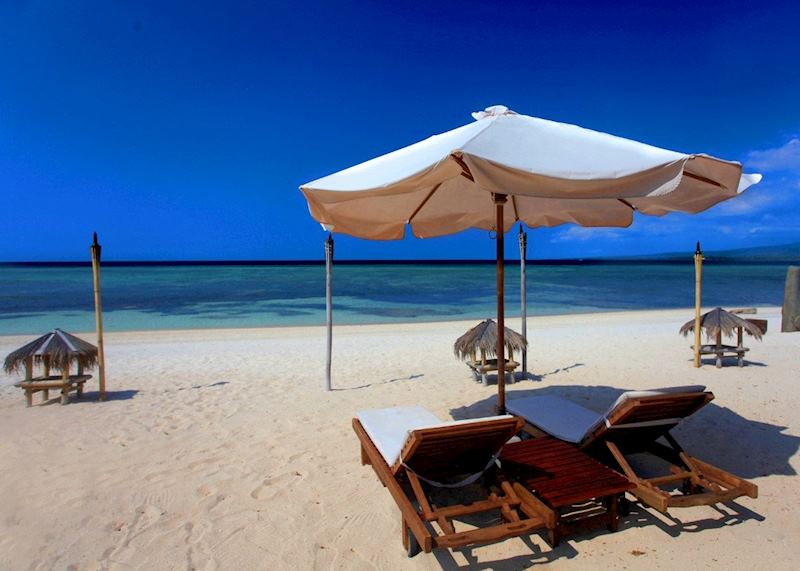 Kate: Tugu Lombok, Indonesia
As an avid beach lover, Indonesia offers an incredible array of beaches to choose from. Situated on Sire beach, Tugu Lombok is off the beaten track, immersed in the countryside with impressive Mount Rinjani as its backdrop.
Warm turquoise waters and a beautiful white sand beach are the gateway to remarkably diverse marine life, and a twenty minute boat ride to the Gili Islands offers the opportunity to experience fantastic snorkeling and diving. This property exudes local style and charm, scattered with genuine antique pieces, and offering an authentic taste of Indonesian elegance and hospitality.
Find out more about Tugu Lombok or call our specialists on 1-855-838-2110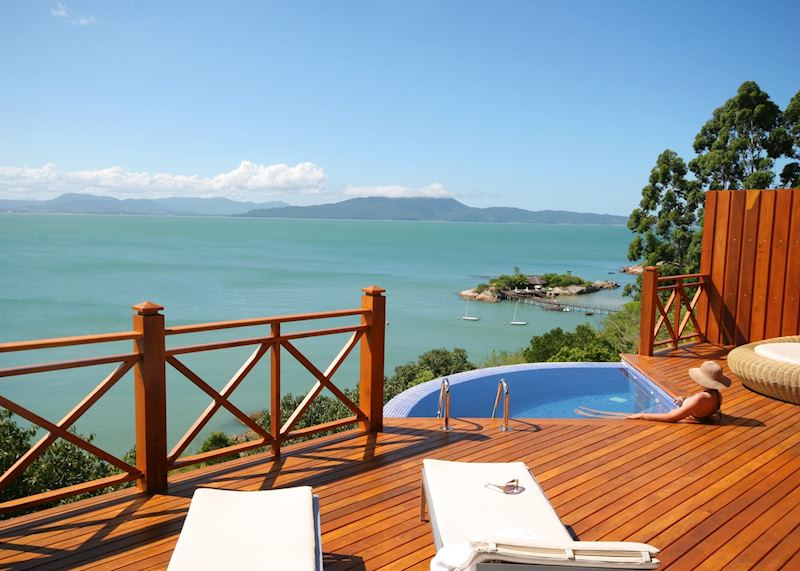 Lisa: Ponta dos Ganchos, near Florianópolis, Brazil
If you appreciate good service you will not go wrong with a stay at Ponta dos Ganchos. The Villas have the most beautiful Vistas. They have been designed to fulfill any whim: plunge pools, double rain showers, private terrace, sauna, whirlpool bath with a view, fireplace with log store, not to mention the gadgets which include an infrared mattress to aid relaxation. The food here is sublime, the breakfast tasting menu is not to be missed. Try the prawns with cashew sauce, this was my favorite dish. You can also go on a sunset trip with a local oyster fisherman, I enjoyed my oysters on board with a cheeky glass of champagne. If you want to be pampered in luxurious surroundings whilst indulging in fine food and drinks, then this is the place for you.
Find out more about Ponta dos Ganchos or call our specialists on 1-855-838-8610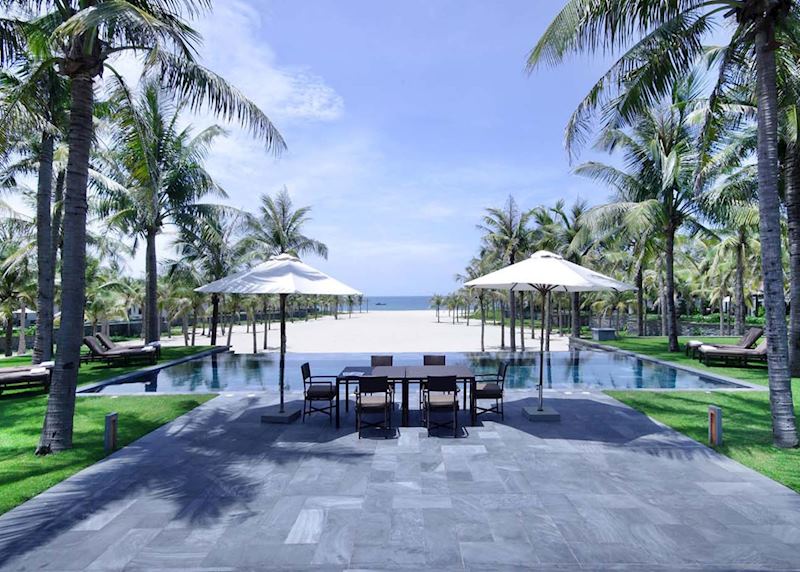 Natalie: The Nam Hai, Hoi An, Vietnam
The Nam Hai, Hoi An in Vietnam combines all the very best things I believe make for a fantastic hotel. The first thing that strikes you is the stylish design and attention to detail. Service here is refined and unobtrusive. The beach is glorious, 1 km of light golden fine sand fronting the property meaning all the rooms are only steps away from the beach. The charming town of Hoi An is really more of a quaint village bursting with tiny shops and wonderful restaurants giving you a real taste of local Vietnam which I loved.
Find out more about Nam Hai or call our specialists on 1-855-838-0140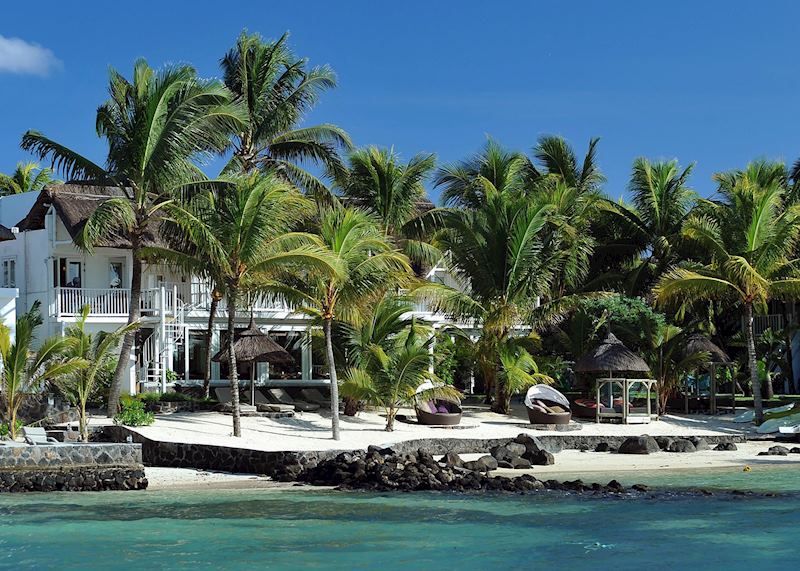 Stacey: 20 Degrees South, East Coast, Mauritius
This is a real gem and feels like a hidden secret! From the minute I stepped through the huge intricately carved wooden doors I felt a million miles away from the rest of the world. It is a small, charming boutique hotel with an elegant yet quirky design, and with only 35 rooms the property has a homely feel and the service is highly personal.
Find out more about 20 Degrees South or call our specialists on 1-855-838-0520