Veronica, Southeast Specialist
Born in Australia to American parents, Veronica spent her childhood living in Australia, different parts of the US, France, and Switzerland. After graduating with a Sociology degree from Colorado College, Veronica moved to Iceland to work on a film-making project for an eco-village there and then moved to the South Korean island of Jeju to teach English Literature at a private school.
While she lived in Korea, Veronica was able to use time off to travel to Vietnam, the Philippines, Indonesia, Japan, Nepal, and Mongolia. In addition to her passion for travel, Veronica is also an avid photographer, artist, and outdoorsman. She spins wool and weaves blankets on floor looms, backcountry skis, fishes often, scuba dives, sails, bakes bread, and has a knack for hosting wildly fun dinner parties.
With Audley, Veronica has had the opportunity to travel extensively through Borneo, Vietnam, Laos, and Cambodia and looks forward to sharing her excitement for and expertise in Southeast Asia with you.
Speak to Veronica

Start planning your trip to Southeast Asia with Veronica by calling 1-844-666-4657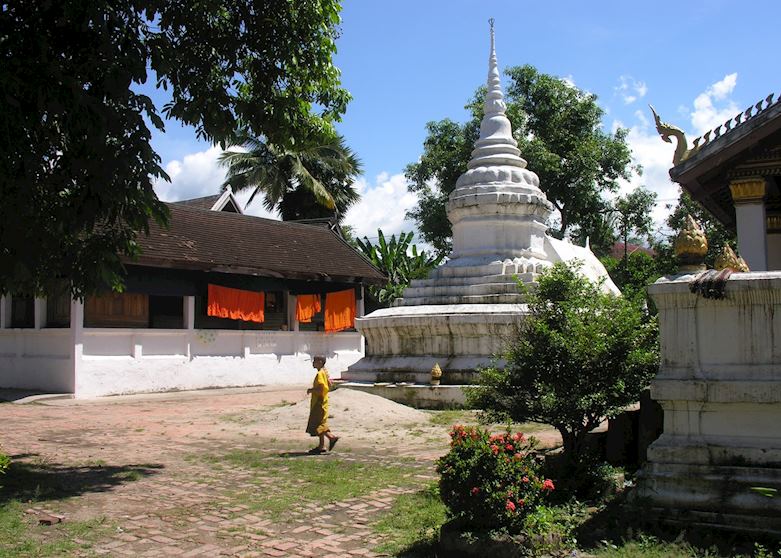 Laos
Luang Prabang is a pretty magical place. Not only is it the spiritual center of Laos, but also an amazing artist and craftsmen hub set in a gorgeous landscape. At first look, I was struck by the nature surrounding Luang Prabang with beautiful hills hugging the valley, lush flora and fauna, and the most vibrant cascading waterfalls I have ever seen. The opportunity to experience the nature surrounding Luang Prabang is endless. As a knitter and weaver, I also fell in love with the art community in town. Many women weave beautiful fabric for clothing and accessories that they then sell at the bustling night market in town. The markets in Luang Prabang tend to offer more authentic handmade items than other markets throughout Southeast Asia. The nature, art, and wonderfully warm people that make up Luang Prabang create the vibrant atmosphere I have come to love so much.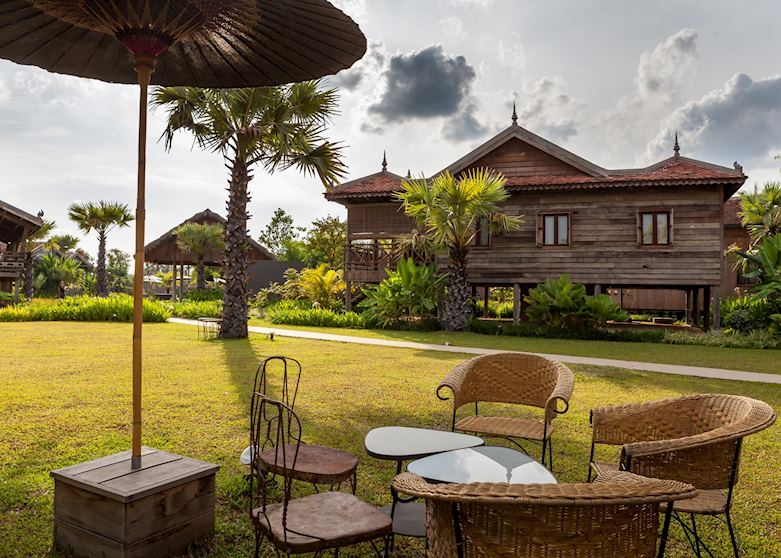 Cambodia
When you stay at Sala Lodges, you get a very authentic experience without sacrificing any comfort. All of the lodges on the property were once homes of rural Khmer families that have since been reconstructed to serve as private villas. Reading about the history of the villa you stay in will make the experience come to life. Sala Lodges also boasts a wonderful Khmer-inspired restaurant that uses produce from gardens on the property and again fuses authenticity with comfort and luxury. With the way the lodges are configured, it feels as though you're coming home to a small, friendly village each day rather than staying at a hotel.
I'll never forget when…
While I was staying in Mai Chau, I had the opportunity to visit a smaller Hmong village further up in the mountains. As I tend to feel most energized by mountainous landscapes and rural communities, I was already excited to spend time with the Hmong tribe. When I arrived as an obvious outsider, the whole village was incredibly warm towards me, practically showering me with rice wine and smiles. The local men were having a big, mostly-barefoot, soccer tournament on a dirt field with bamboo goals and invited me to play on one of the teams. Playing soccer with them and being able to connect in an authentic way without speaking a common language was really something special and a memory I look back on fondly!