By China specialist Isabel
Small minority villages are dotted across the mountainous Guizhou Province in China's southwest corner. They're wonderful places to stop and experience the views, have tea with the local people and take in a festival while exploring the countryside on foot. And if you're a keen photographer like me they present the ideal locations to capture some memorable images.
Guizhou supports a myriad of different cultures and is home to many of China's 56 officially recognized ethnic minorities. Each group is culturally very different, which makes traveling here such a fascinating switch from life in China's cities.
Time to celebrate, Miao minority village
Guizhou's Miao people have been creating intricate silver headdresses and necklaces for hundreds of years. The necklaces can weigh up to 15 kg (33 lb) and are made for the women to wear during festivals, weddings and other celebrations.
My favorite occasion to see these beautifully designed headpieces is during the Sisters Meal Festival, when the unmarried women of the Miao villages dance and sing and hand out small balls of sticky rice. Each one is wrapped in bamboo leaves and contains a subtle message of polite refusal or an invitation for potential suitors to pursue.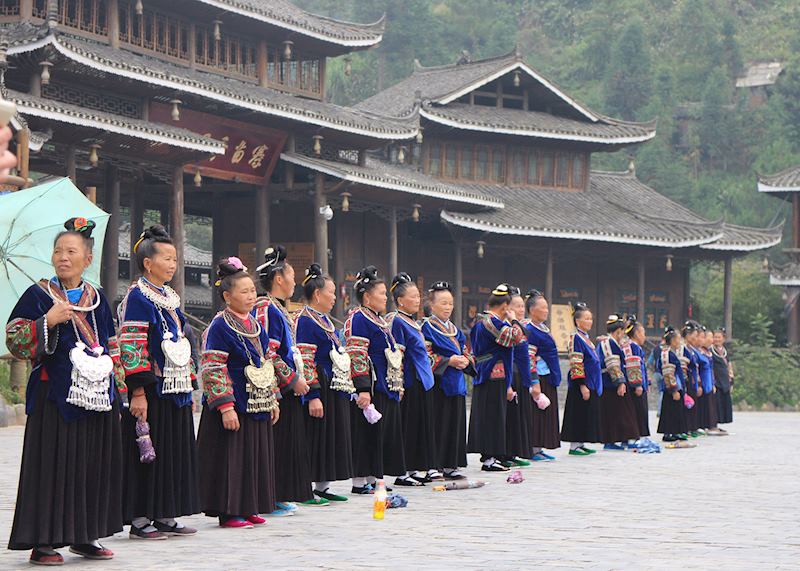 A friendly face, Dong minority village
After a walk through the highlands of eastern Guizhou Province, we arrived at a small village, home to the Dong people. We joined a local family for a lunch of hand-caught fish, fresh from the waters of their own rice paddies, which encircle the village. We were then treated to a tour of their house.
Travelers are a rarity here and you're likely to see friendly faces peering from windows, beckoning you in for a cup of hot tea. Once inside, you'll be told tales of their ancestry and of their children's accomplishments in the big cities.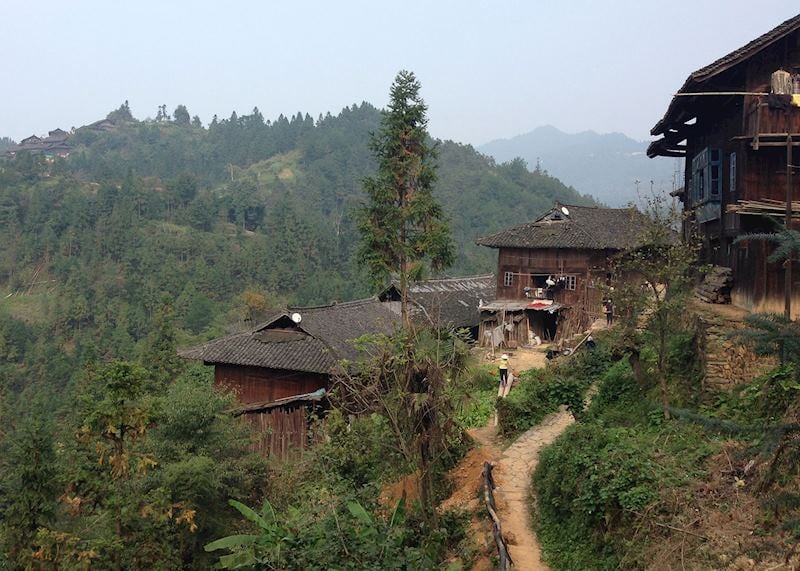 Mother maker, Dong minority village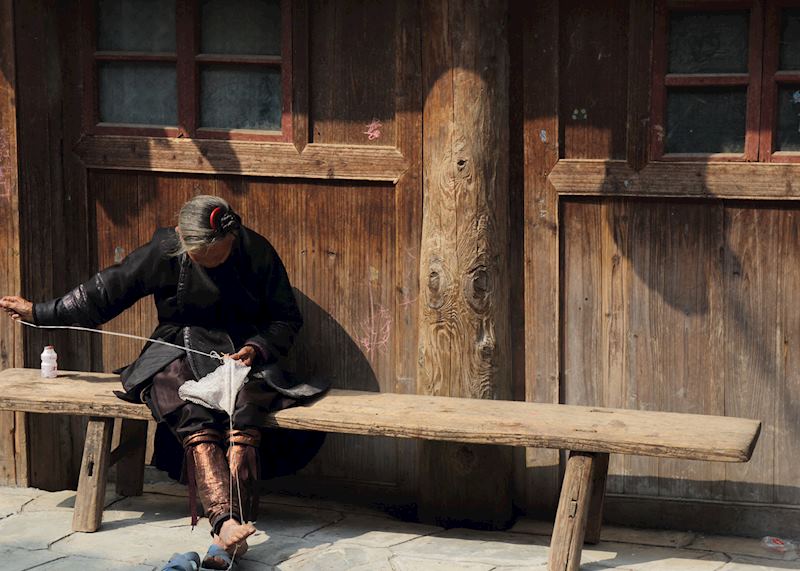 One of the elder matriarchs of this small Dong minority village in Guizhou Province sits quietly repairing a piece of cloth in the afternoon sun.
She is dressed head-to-toe in handmade clothes, fashioned in the traditional manner. Cloth is dyed using locally sourced indigo plants, and then hammered smooth with a flat mallet.
Zhenyuan village along the Wuyan River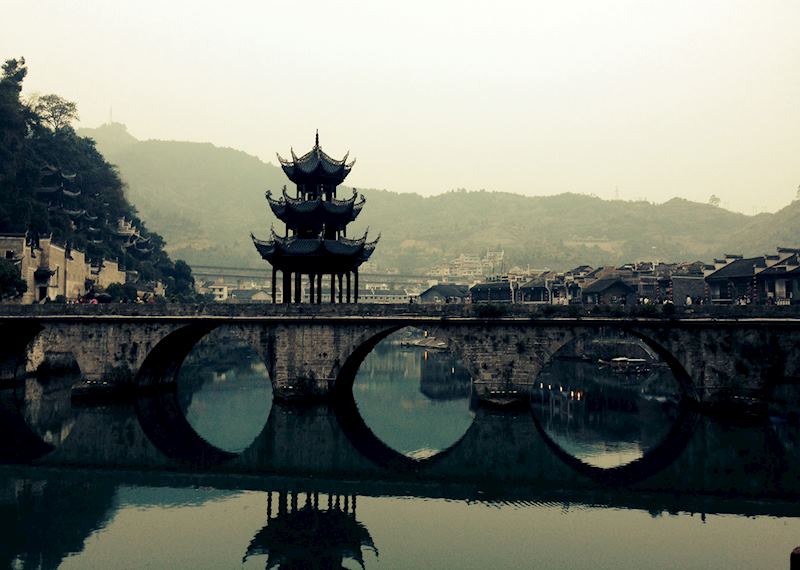 This Miao and Han minority village comes alive at night when thousands of red lanterns that line the riverfront are switched on in honor of the dragon princess. Here you can enjoy a traditional hot pot meal in one of the many open-air restaurants.
The village is a historian's dream. It's home to ancient Chinese courtyard houses dating back to the Qing Dynasty, a Buddhist temple, a Taoist temple and a Confucian school.
Start planning your trip to Guizhou Province in southwest China

Start thinking about your experience. These itineraries are simply suggestions for how you could enjoy some of the same experiences as our specialists. They're just for inspiration, because your trip will be created around your particular tastes.
View All Tours in China