With its vast area, diverse cultures and endless list of historical and cultural sites to explore, planning a vacation to China can be a little overwhelming. Our travel guides can help first time visitors and seasoned travelers plan their ideal trip, whether wanting to visit to the Great Wall of China, get up close to pandas or marvel at the 2,500 year old Terracotta Army. With all this history, culture and wildlife, China makes an excellent destination for families, while a peaceful river cruise on the Yangtze provides relaxation away from the crowds.
Speak to someone who's been there

Start planning your tailor-made trip by calling one of our China specialists at 1-855-834-8220
Ideas for how to explore China
Our travel guides share our specialists' passion and knowledge for China. We travel here regularly to discover new experiences, explore untried areas and dig deeper into the better-known places and attractions. At the same time, we gather advice and up-to-date information on the best-quality guides, new hotels and restaurants, and the most memorable forms of transportation.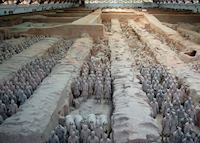 If you're planning a tailor-made trip to China, we can highly recommend a visit to the 2,500 year-old Terracotta Army. Widely regarded as one of China's top three historical sites, they have been amazing visitors since they were accidentally unearthed in 1974.
Spend some time in the presence of the beautiful giant panda on your tailor-made vacation in China. With these magnificent animals still on the list of endangered species, visiting them is a memorable and enchanting experience.
---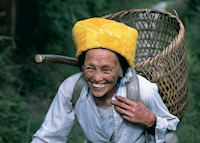 The Qin Dynasty was a short period in Chinese history but one of the most important. Our knowledgeable specialists can create a tailor-made trip that visits the very best historical sites to help you get the most out of your trip.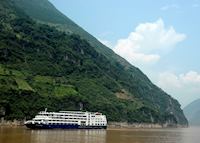 The world's third longest river, a cruise along the Yangtze is the perfect way to explore China's otherwise inaccessible heartland in comfort, and witness not only the legendary Wu, Qutang and Xiling gorges, but also the equally impressive Lesser Three Gorges.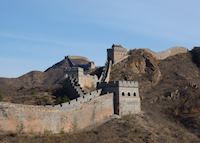 One of the world's most spectacular sights, a walk on the Great Wall of China is a must for anyone visiting this enthralling country. We can recommend the best places to see the wall and the best times to visit on a tailor-made trip with Audley.
---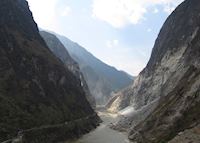 There are still places to visit in China that remain almost untouched by the modern world. Country specialist Cheryl shares her experiences of rural China, from meeting local people and learning about their minority cultures to hiking through mountains and rice terraces.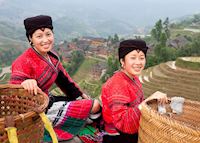 With its long established culture and history, we can highly recommend China for a family adventure vacation. From seeing giant pandas or cooking lessons, to watching a kung Fu demonstration, there's something for everyone.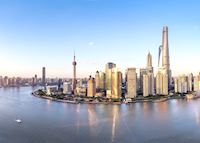 Mixing Chinese and European cultures, Shanghai and Hong Kong bridge the gap between East and West and often mark the start or finale to a China vacation. Specialists Susan and Kara outline the best ways to take in their shimmering skylines and quieter corners.
---
There's more to Chinese food than Western takeaways let on. Each region of China has its own distinct cuisine, from the west's hot and spicy delicacies to the hearty dishes of the north. China specialists Anthony and Duncan discuss the best ways to experience food in China.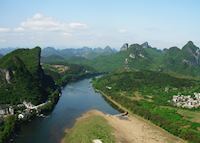 Visit China's Forbidden City and Terracotta Warriors, walk the Great Wall, hike along the Dragon's Backbone, and meet the native minorities in the Yunnan and Guizhou provinces. China specialist, Alice picks her favorite things to see and do when visiting this vast country.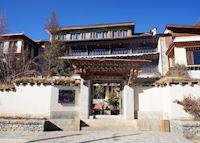 Whether you're staying in a converted farmhouse surrounded by countryside or a traditional Tibetan building overlooking a monastery, basing yourself in a boutique property during your vacation to China opens your eyes to new cultures and authentic local life. Country specialist Stephanie shares her recommendations.
---