From historic cities and palaces to tea plantations and one-of-a-kind meals, India has an endless supply of excitement to offer. Our specialists have put together a list of their favorite experiences, hotels and excursions to inspire your travel to India.
Top five Jaipur experiences
The Rajasthani capital of Jaipur creates a beautiful backdrop for the unfolding story on screen — which is even more impressive in person. Here, our specialists share the must-see sights and top experiences in the Pink City.
Evening Bazaar, Cuisine & Crafts walk
Get off the beaten track on this evening tour of the oldest part of Jaipur and immerse yourself in the local culture. Watch the busy craftsmen at work with traditional Zardozi embroidery, Gota work, Kinari, silver and stonework.
Amber Palace
Just outside the city, take a tour of the magnificent Amber Palace which lies high on a hill overlooking the beautiful Maota Lake. Here you'll find a number of impressive public rooms, beautifully decorated with marble, mirror work and mosaics.
Jantar Mantar
This observatory can be visited as part of a city tour of Jaipur. The collection of impressive astronomical structures provides a fascinating insight into its creator, Sawai Jai Singh, the Rajput king. Home to the world's biggest sundial and instruments with the ability to predict eclipses, it's hard to believe they were built in the early 18th century.
Dera Mandawa
Join the host family for a delicious thali meal in the traditional Rajasthani surroundings of Dera Mandawa. Tucked away from the main roads, it is a haven of tranquility and makes for an unforgettable evening meal experience.
Udaipur
The fascinating city of Udaipur boasts impressive and picturesque landscapes. We always recommend bolting on an extra couple of days here to explore.
Colonial history
Our specialists have highlighted their favorite properties that reflect the decadence and colonial history of India.
The Cecil, Shimla — Shimla epitomizes the splendor of northern India's colonial history. Originally built in 1884, the Cecil has been beautifully renovated by The Oberoi Group and even hosted Mahatma Gandhi. Its location at the end of The Mall is ideal for a stroll around the local town and shopping for traditional handicrafts.
Glenburn, Darjeeling — Darjeeling was also used as a summer escape during the Raj Empire. This 150-year-old plantation bungalow is surrounded by 1,000 acres of private forest and a working tea estate. Glenburn is a wonderful place for birdwatching, with a resident naturalist guide, it boasts fantastic views of the Himalaya and offers tours of the surrounding tea plantations.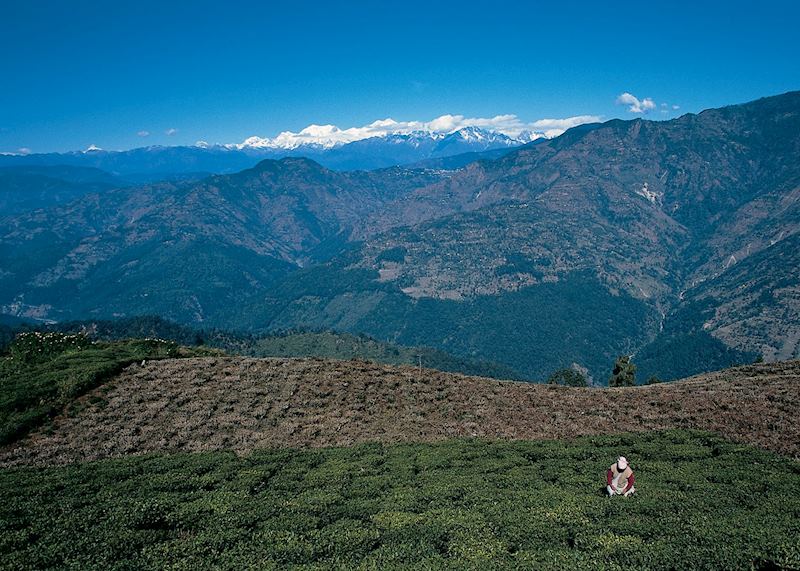 Favorite foodie excursions
The cuisine in India is unlike any other and there are a wide variety of ways for food lovers to taste it all. We've selected the best outings and tours to sample as many delicious dishes as possible, from Delhi to Amritsar.
The Golden Temple, Amritsar
Audley travelers can volunteer in the kitchens of the Golden Temple to help feed the thousands of worshipers who come to pray here daily. Explore the temple on our 'Discover Amritsar' tour.
Family Cooking Brahmin Style, Jodhpur
Join the Thakur family in one of the iconic blue houses of the city for a hands-on cooking lesson and take away traditional Brahmin recipes to try at home.
Delhi Night Food Walk, Delhi
Eat your way around the narrow streets and bazaars of Old Delhi, in the noisy and busy areas of Chawri Bazaar and Chandni Chowk. Get your fill of soul-satisfying street food where the locals do on this night food walk.
Dewalokam Homestay, Kerala
Stay with friendly husband and wife duo, Jose and Sinta, for a taste of the Keralan coast. We've received consistently excellent feedback from travelers here and would recommend a visit to Dewalokam Homestay for those after an authentic foodie experience.
To find out more information about trips to India, please contact our team of specialists at 1-855-838-8300 or view our India vacation ideas to start planning your trip.
India trip ideas

Start thinking about your experience. These itineraries are simply suggestions for how you could enjoy some of the same experiences as our specialists. They're just for inspiration, because your trip will be created around your particular tastes.
View All Tours in India