Step away from the bustling cities of northern India and delve into the depths of the wilderness to discover the country's central national parks.
Rudyard Kipling's enchanting tale of The Jungle Book not only defined our idea of wildlife in India but also warmed our hearts with the tale of a young boy growing up in the wild. The 1967 Disney classic has just been remade, reawakening the mystery and excitement of trekking through real life India in search of wildlife. Here our specialists share the hiding places of its most famous inhabitants.
Tracking down Kipling's classic characters
While the tigers of Ranthambhore National Park are well-known, why not try a safari adventure of a different kind. Head to one of central India's lesser-known national parks to observe the country's abundant wildlife with fewer crowds.
Search for sloth bears in Tadoba National Park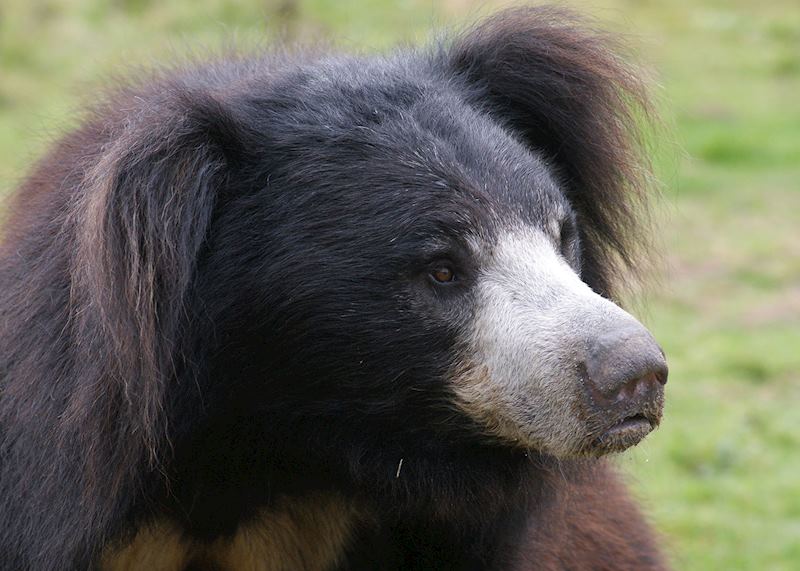 Although sightings have been noted across India, the sloth bear, named by Kipling as Baloo, can be found in the Chandrapur district of Maharashtra in Tadoba National Park. Tadoba is a newly established national park, so movement from one side of the park to the other is less restricted, increasing your chance of seeing sloth bears as well as leopards and tigers.
An early rise for the first game drive of the day is essential to catch a glimpse of these rare animals. Wandering alone at night in search of ripe fruit and insects, their nocturnal nature means you will require a keen eye to spot the shaggy, dusty and often reclusive bear among the trees. Their twilight habits mean that sightings are limited to these hours, however females with cubs can be spotted throughout the day.
Track the elusive leopard in Satpura National Park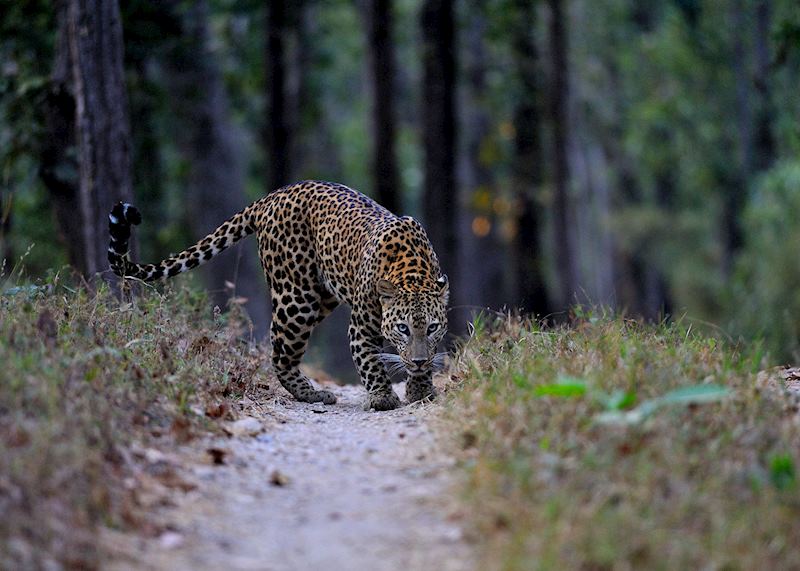 Equally, if not more elusive than the sloth bear is the Indian leopard. With grace and power the leopards stealthy movements through the tall grass are a rare sight. Head to Satpura National Park in central India, a lesser-known park virtually free of visitors, giving you a fresh look at this solitary creature. Here the leopards lay quietly and comfortably after hauling their kill up into the trees away from scavengers.
Having a secretive nature means that they are experts in hiding out in the bushes; ensure you spend a few days in Satpura in the hope of seeing them out of the trees. Although sightings cannot be guaranteed, you can be sure that every game drive will be a unique and exciting experience with many other fascinating animals to spot along the way.
Spot Bengal tigers in Kanha National Park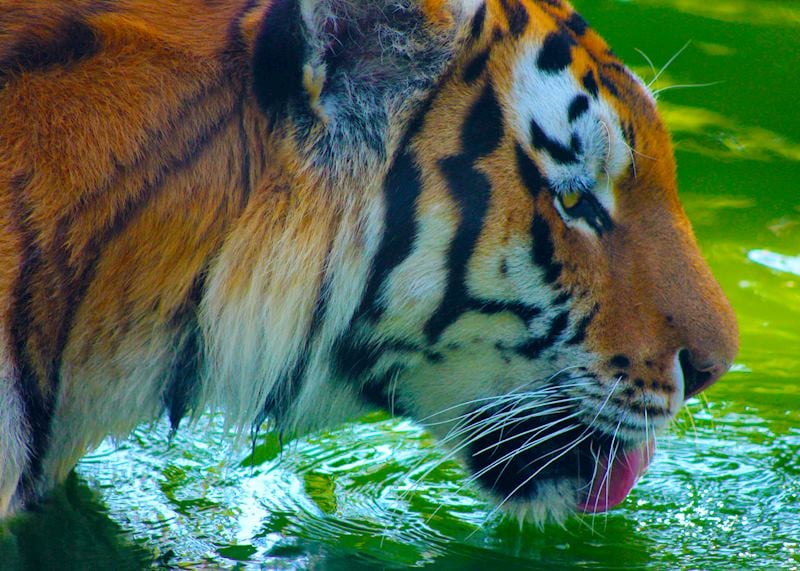 As well as the leopard, the must-see big cat in India is the majestic Bengal tiger. After waking up early and watching the sunrise over breakfast, you can go out on a game drive with a naturalist and park guide, who will be experts in tracking the tigers. Kanha National Park is the ideal place to encounter this formidable creature, despite its distinctive stripes helping it to remain hidden and maintain its fearsome reputation, much like Shere Khan himself.
We recommend visiting between April and May and parking up at the waterhole when the vegetation is sparse and the water has dried up; here the tigers will be lurking in search of food and water. As a member of TOFT (Travel Operators for Tigers), you can be rest assured that all of our tiger safaris maintain a sustainable approach to spotting these beautiful big cats in the wild.
Plan your India wildlife trip

Start thinking about your experience. These itineraries are simply suggestions for how you could enjoy some of the same experiences as our specialists. They're just for inspiration, because your trip will be created around your particular tastes.
View All Tours in India
Further Reading