Seeing the cherry blossoms in Japan, or herds of animals on the move during Africa's Great Migration may be your idea of the trip of a lifetime, but many people worldwide feel the same way.
To be in with a chance of being there in person, in the best setting and accommodation possible, take our specialists' advice and plan well in advance.
Or, if you've already ticked off these incredible travel highlights, we've also suggested some interesting, and often just as exciting, alternative events and experiences.
Hike the classic Inca Trail to Machu Picchu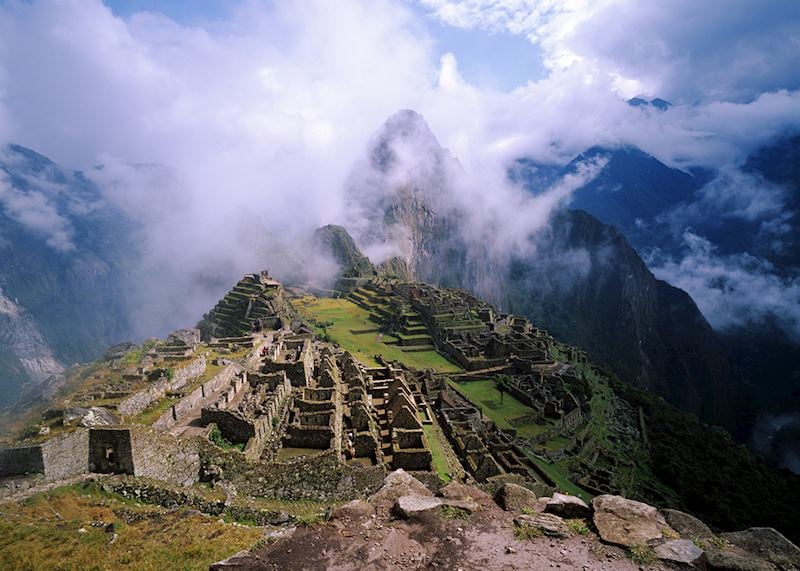 It's routinely described as one of the world's best walks. This 43 km (26 mile) trek allows you to follow in the footsteps of Inca messengers: you're walking the very path they trod to reach the fabled citadel of Machu Picchu, suspended between two peaks high in the Peruvian Andes.
Camping along the way, you'll journey through some arresting scenery: dense cloudforest, vertiginous summits, and the remains of abandoned Inca outposts that non-trekkers never get to see. The ultimate reward? Your first glimpse of Machu Picchu (and its surrounding views) will be from the Sun Gate as the site emerges from the dawn mist.
When to book:
It's only possible to hike the Inca Trail with a permit, and they sell out fast. If you're thinking of undertaking the Inca Trail in 2017, now is a good time to speak to a specialist and start planning your trip so you get the best chance of trekking the trail on your preferred dates. The best weather conditions for the walk are between April and October.
Have you considered the Salkantay Trail?
Already completed the Inca Trail or were unable to get a permit? This ancient byway through the Andes has good availability all year round, with most trips undertaken between April and October.
It finishes in Aguas Calientes (you take the train up to the Machu Picchu site the following day). The terrain is challenging; the landscape varied: glacier-fed lakes, tangled jungle, mountain passes, Inca ruins, cloudforest and fruit plantations. Traversing Mount Salkantay, a sacred peak still worshiped by local people, is the literal and figurative highpoint. There's also the chance to meet indigenous coffee farmers and weavers en route. And for those who enjoy creature comforts, this trek allows you to stay in comfortable mountain lodges, rather than camp.
Spend winter break in Cape Town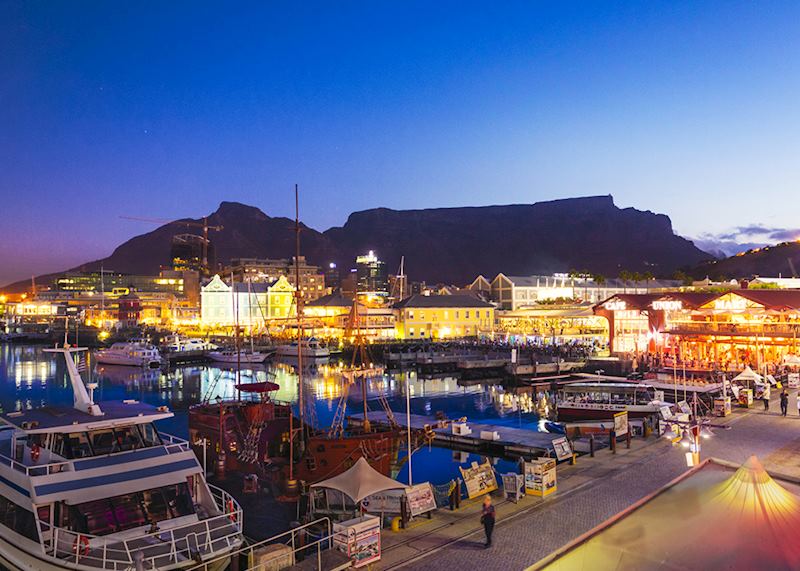 Looking to escape the Northern Hemisphere winter? Step forward, South Africa — and Cape Town in particular.
For the quintessential experience, a visit during the festive season is a great option. New Year firework displays light up South Africa's 'Mother City' which is blessed with Mediterranean-like, warm, clement weather in December. It's the ideal time of year to enjoy Cape Town's active, outdoors-focused lifestyle. Along the Victoria and Alfred Waterfront and throughout the city, you can make like the sporty locals, strolling and cycling around. Alternatively, it's a great time of year to explore one of the many hiking trails in Table Mountain National Park.
When to book:
Visits to Cape Town during the holiday season need to be planned at least one year in advance, with many places and properties unavailable by February. So if you're thinking of visiting for 2017, speak to one of our specialists soon.
Why not go to Cape Town at Easter instead?
Depending on how early or late Easter falls, the weather should still be warm in the Cape. In fact, some of the city's hottest days often occur during March and April. If you're looking to combine a visit to Cape Town with safari in the Kruger, the Easter period works well too: the Kruger's wet season will have just come to an end. For travel at Easter, plans should be made three to four months in advance to secure the best guesthouses and family friendly hotels. However, if you're more flexible about accommodation, there are sometimes options that require planning just a few months before.
See Japan's cherry blossom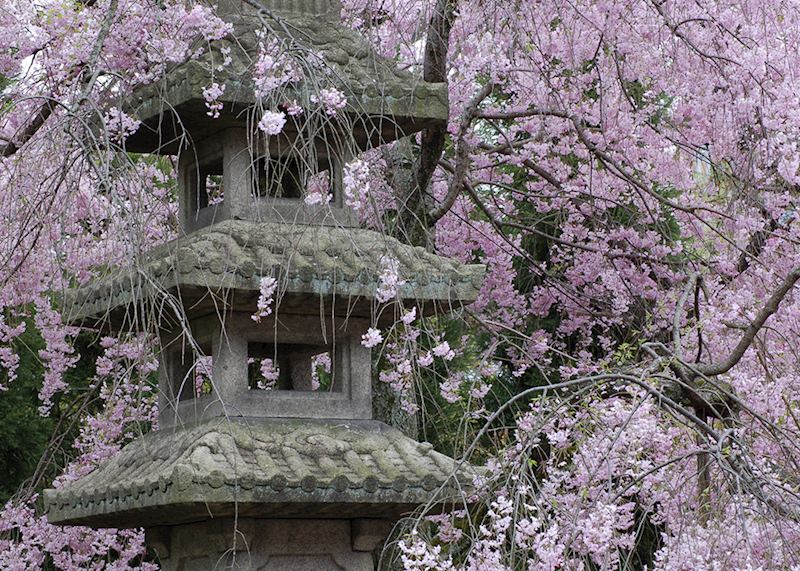 They're an icon of Japan, a symbol of transience, and the cause of a huge annual celebration. For a short period of time each year toward the end of March, hanami — literally meaning 'looking at flowers' — becomes the national pastime. People gather to admire the blooms, picnicking and relaxing under them as the winter chill gives way to milder spring weather.
Cherry trees bedecked with rose-hued or dusky pink petals are entrancing no matter where you go. Yet certain settings embellish their beauty, such as Kyoto's gold-leafed Kinkaku-ji Temple. The deer-populated forests and pagodas of Miyajima, a small island off the coast near Hiroshima also make for a great backdrop, as does the traditional small town of Takayama in the Japanese Alps. There's even something special about seeing the blooms in Tokyo's Shinjuku Gardens — tranquil nature at its best, right in the middle of a manic metropolis.
When to book:
Given the cherry blossoms' popularity among national and both international visitors, you should begin planning your trip now for the 2017 season. Availability quickly dwindles for Kyoto and other first-choice locations and accommodation, and many places may already be full — in which case, a visit in 2018 is more realistic.
What about seeing Japan in November?
If you've already seen the blossoms, or are keen to visit sooner, consider going to Japan during November. It's less crowded, but nature puts on displays that are just as visually striking. Miyajima Island, for example, has glorious foliage: the leaves of its Japanese maples turn a deep, dark red as the season progresses. Trips for the November travel period should normally be arranged six months in advance — so act quickly if you're hoping to travel to Japan this year.
Visit Sri Lanka in the Easter school holidays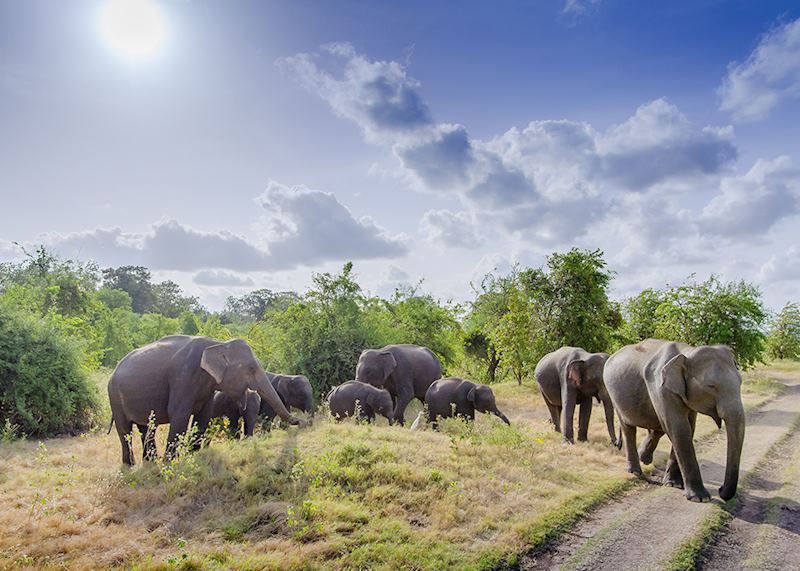 Sri Lanka is a great country for families at Easter. UK families in particular can enjoy the convenience of direct flights to Colombo. Active and animal-loving children will find much to enjoy, from seeing elephants in the wild in one of the national parks, to climbing the steep staircases of Sigiriya Rock. You can explore ancient city ruins or cave temples crammed with Buddha statues, visit tea plantations via a spectacular train ride, or marvel at the waterfalls and views from World's End.
When to book?
Easter is a hugely busy period for family travel to Sri Lanka and all of the best family friendly hotels will be full for 2017. Arranging your travels by Easter next year for a trip to Sri Lanka in Easter 2018 is strongly advised. You'll need to be booking in Easter 2017 in order to travel in Easter 2018.
Think about visiting Sri Lanka during the 2017 summer holidays
There are real benefits for families visiting the country during this period. You can visit the east coast's beaches where the sea is shallow, calm and safer for young swimmers, unlike other parts of Sri Lanka's steep-shelving coastline. Cultural attractions, like the cave temples, safari, and elephant-spotting in the north of the country, are also open to visitors during this period. You can even go off the beaten track and visit Jaffna, which is culturally closer to India, and dotted with Hindu temples in very bright hues.
Perhaps the greatest advantage of visiting Sri Lanka in the summer is the chance to join in the fun of the Kandy Perahera Festival, a Buddhist celebration involving elephant parades and dancing in the streets.
If you're hoping to visit Sri Lanka in the summer holidays, start planning your trip by September, October and November of the year before.
Observe the Great Migration in the Masai Mara in Kenya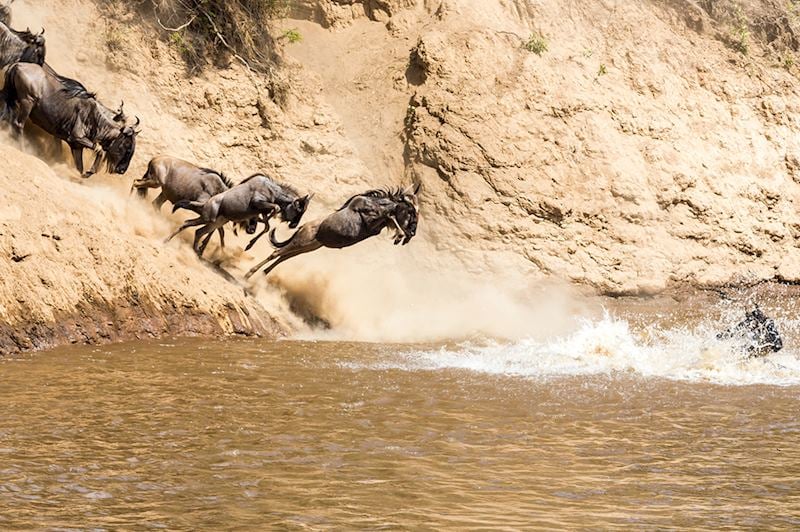 It's something all wildlife lovers dream of seeing. A cyclical annual phenomenon, herds of wildebeest, gazelle and zebra move between the plains of the Serengeti in Tanzania and the grasslands of the Masai Mara, Kenya, following the rains in search of pasture and to give birth to their young. Their movement attracts predators in turn: lion, leopard, cheetah and hyena follow the migration.
One of the highlights is the river crossings, which take place in the Masai Mara in August or September. This is when herds reluctantly ford the rushing Mara River in a mass stampede. Crocodiles lie in wait in the water, and big cats stalk the banks. Witnessing a crossing can take patience, but our guides know the best spots. It's nature at its most elemental and dramatic: animals risk their lives to cross, while others fight for their own survival by hunting their next meal. The Masai Mara's range of camps, plus the excellent English language skills of its guides, makes this one of the most in demand destinations for wildlife enthusiasts in Africa.
When to book:
To be in with a chance of going on safari in the Masai Mara during the Great Migration, you'll need to plan your trip at least 12 months in advance. Any later than that, and availability in our preferred properties is limited.
But what about observing the Great Migration in the Serengeti instead?
You can also see river crossings in the northern Serengeti between July and September. This area draws fewer visitors than the Masai Mara, so you'll have a greater sense of wilderness. You may even prefer to visit the southeastern Serengeti during December to March, when herds calve and graze, as the next generation prepares to make the epic voyage north. Again, for both experiences, travel plans need to be made a year in advance.
Witness the Black-necked Crane Festival in Bhutan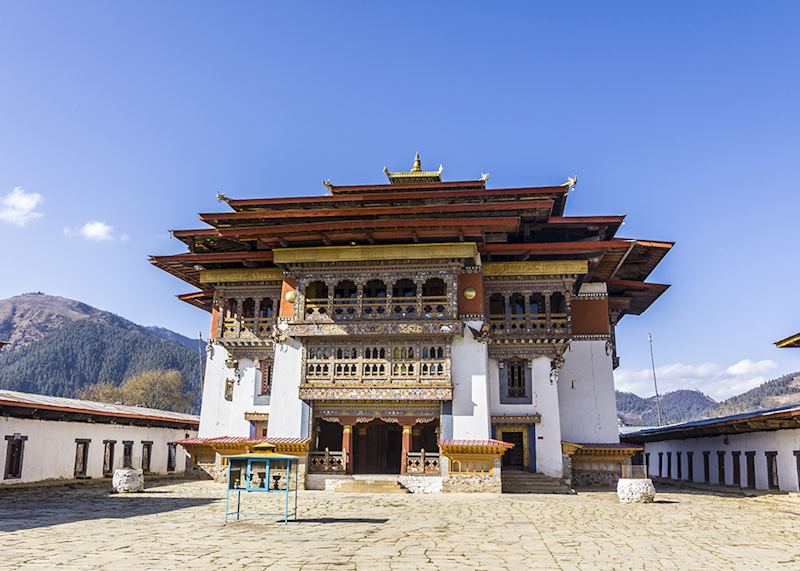 It's a trip of a lifetime for any enthusiastic birder. Bhutan's annual festival celebrating the arrival of endangered black-necked cranes, who come to spend winter in the country's Phobjikha Valley, is a magical occasion.
Every year in November, the courtyard of the Gangtey Goenpa Monastery comes to life. Local people gather to watch or perform folk music and plays around the theme of conserving and protecting the cranes. With children singing and masked dancers (often in the guise of cranes), it's a jovial atmosphere and a fascinating glimpse into this little-known, isolated Himalayan kingdom.
When to book:
Due to Bhutan's low-volume travel industry and its limited accommodation options, make your reservations a year and a half in advance. 2017 is already filling up, so planning your trip soon is essential if you wish to go next year.
Or how about seeing black-necked cranes in their natural environment in winter?
The cranes stay until February, so for a few months it's possible to observe these tall, elegant birds in their natural habitat. If you visit Bhutan's bowl-shaped Phobjikha Valley, you'll see them stalking in the patchwork farmland, and among wetlands of bamboo stubble on the valley floor. Local farmers believe that the birds bring luck when they fly over their fields.
Visiting Bhutan in its winter months still requires forward planning and you'll need to book a year ahead.
Spot wild orangutans in the Danum Valley, Borneo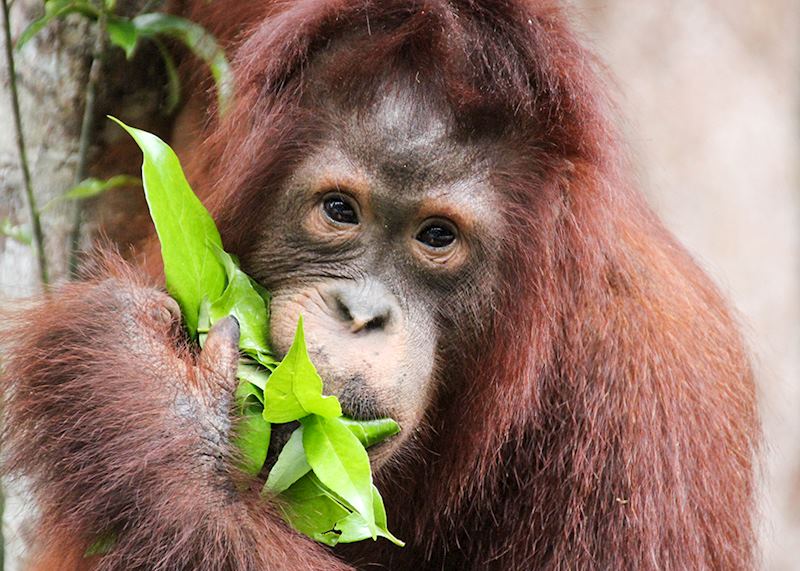 If you're looking to escape the everyday, look no further than the pristine primary rainforests of the Danum Valley. A lowland conservation area that stretches over 43 sq km (almost 17 sq miles), it's one of the most isolated places you may ever visit. Untouched by humans until it became a protected area, its canopy soars to around 70 m (around 230 ft) in places. Families of orangutans and proboscis monkeys swing through the trees, while in the understorey, hundreds of species thrive: wild cats, tarsiers and the endangered pygmy elephant, to name just a few.
Being so remote, accommodation options are limited. By far the best way to experience the Valley is by staying at the Borneo Rainforest Lodge. This ecolodge not only has comfortable accommodation (think Jacuzzi pools and fresh, Malay-style food) but it also offers some great activities to help you explore the rainforest in depth. Canopy walkways lead away into the trees from the Lodge. You can also take part in guided light treks to viewpoints, visits to tranquil natural pools, or night safaris for spotting nocturnal wildlife.
When to book:
If you're looking to travel to the Danum Valley in the summer of 2017 and are hoping to stay in the Borneo Rainforest Lodge, you'll need to be quick off the mark. Due to the Lodge's popularity and its small number of rooms, it can only welcome a finite number of people. To stay there, aim to have planned your trip by February 2017 at the latest.
Have you considered visiting the Tabin Wildlife Reserve instead?
Although the accommodation at the Tabin Wildlife Resort is more basic, this eastern Sabah reserve still offers superb wildlife viewing opportunities and the chance to be immersed in tropical lowland rainforest.
The landscape includes brackish springs and mud volcanoes which act as a magnet for local wildlife coming to drink from them. Here too, you can go on guided walks and treks, and you'll have an excellent chance of seeing pygmy elephants in particular as well as orangutan, many other types of primates, and tarsiers.
Whilst not as popular as the Danum Valley, Tabin Wildlife Reserve is still in demand during the summer. Book by Easter 2017, especially if you'd like a room overlooking the river.
Further Reading