Italy for every interest
Italy for the foodie
by Caroline Quinn, Italy specialist
Italy is famous for its food, and as one of the cornerstones of Italian culture, the cuisine definitely lives up to its culinary reputations. Most of what you'll eat in Italy will consist of simple ingredients that are locally grown. Chefs throughout the country rely almost entirely on whatever produce is in season, and with the differing climates of each region, every region has its own distinct local dish. On the coast of Italy, you'll find much more seafood, whereas the Northern areas will have a bit heavier food with German influences.
In Venice, feast on what the Venetians call chiceti or tapas. These usually consist of something small like crostini with a seafood or focaccia bread, and are best enjoyed with a nice bottle of wine or bellini.
On the Amalfi Coast, there is also the opportunity to cook seafood with a local family. Seafood is very popular around this area and southern Italy, and almost everything is freshly caught and prepared. The cooking class is held at a local woman's home atop a hill in a small village. She will teach you how to prepare and de-bone fish to make a scrumptiously classic dish.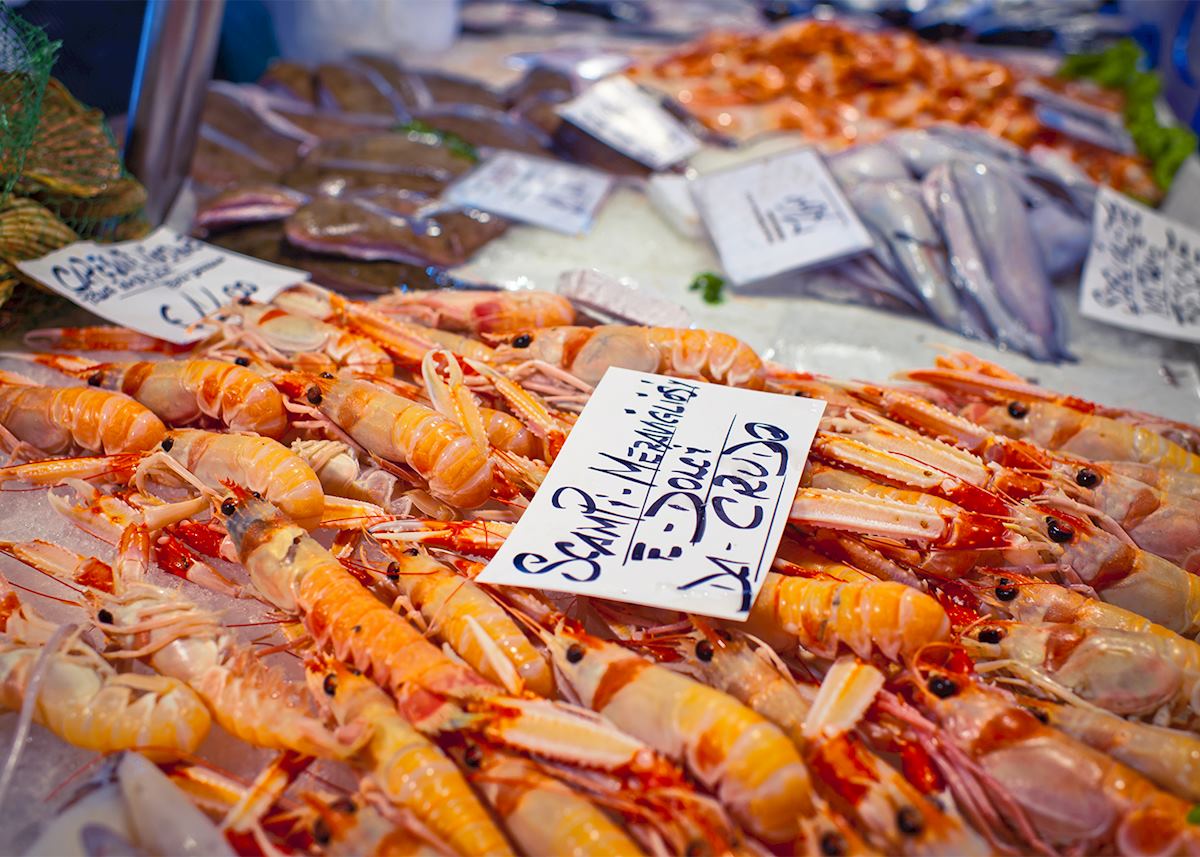 Local fish market in Venice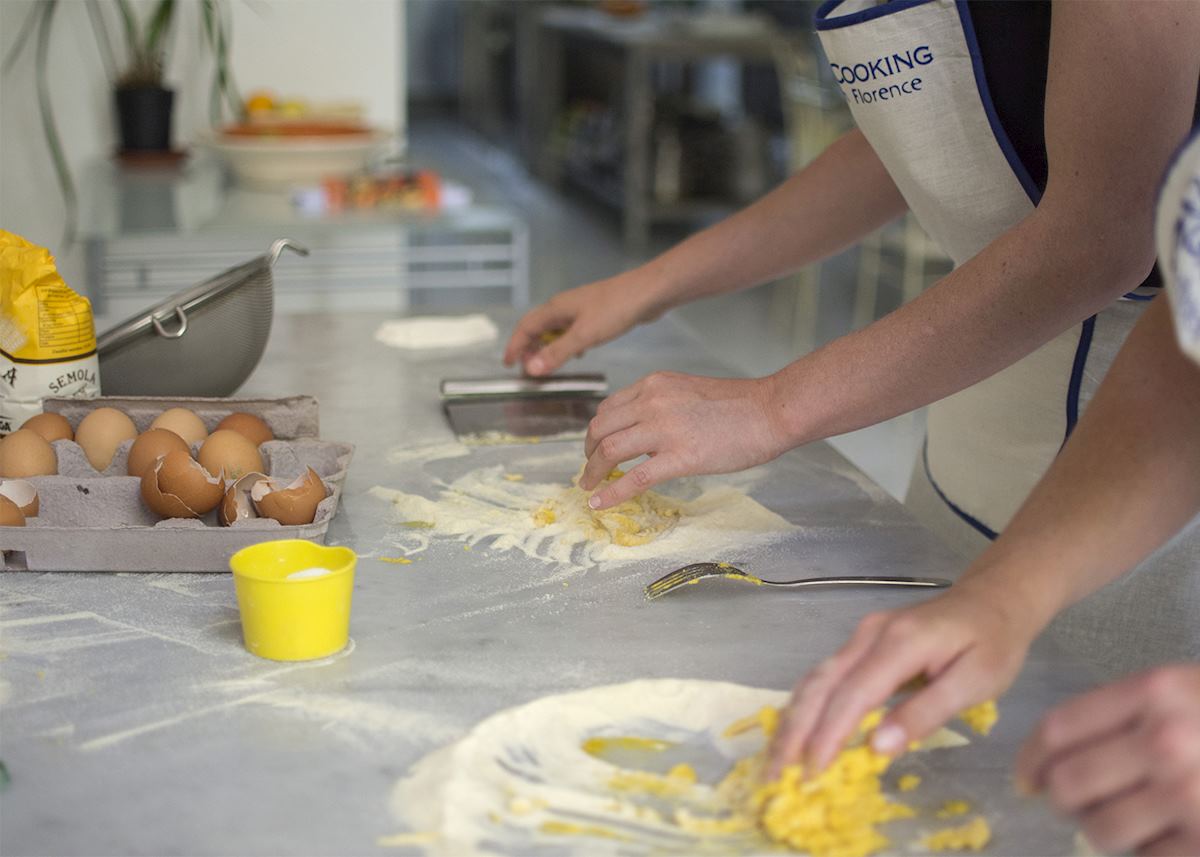 Making pasta by hand in Tuscany
While in Tuscany I had the chance to make pasta by hand which showed me just how much careful work goes into this craft. But the best pasta experience I had was probably in Rome, home to the "cacio e pepe." Translated as "cheese and pepper," this is a simple concoction made with vermicelli, black pepper and small amounts of grated pecorino cheese. You can even find it served in cones of cheese from street vendors, and it's unforgettable.
If you're a pizza aficionado, a visit to Naples will be heaven on earth for you. In Naples you must try the Neapolitan-born pizza marghertia, named after Italy's 19th-century queen. It's a basic pie – just tomato sauce, cheese and basil on a thin crust; but it is as delicious as it is simplistic. Naples is also home to a tasty twist on pizza; the pizza fritta, typically sold from street vendors. It's a circle of dough, stuffed with cheese, sealed like a calzone, then fried. It's perfect for a pizza taste on the go.
Italy for the history buff

by Claire McCarroll, Italy specialist
Any history lover's appetite can be satisfied by a trip to Rome. The Romans have had an immeasurable impact on Italy's history and culture, and the majority of their most famous sites can be found in the capital.
First, the Colosseum is an obvious choice and a must-visit. As the largest amphitheater ever built, it was at one time capable of holding up to 80,000 spectators and was the site of many bloody battles between gladiators and exotic animals. Much of the exterior decoration was stripped when the games were banned in the 6th century, but the scale of what remains gives you a clear impression of what once was.