Bolivia has always been a firm favorite of ours. Once you've been, you cannot fail to be captivated by this unique country.
For me Bolivia represents everything I expected when I first went to South America: striking highland scenery, tropical rainforests rich with wildlife, imposing volcanoes, strong indigenous cultures, Spanish colonial cities, Inca and pre-Inca ruins and colorful markets. In fact, the only obvious thing this landlocked country lacks is a good beach (but even then you can find some golden sand on the shores of Sun Island in Lake Titicaca, although the water is icy!).
Bolivia is almost a microcosm of the whole continent. So why is it off most people's travel radar? We understand that it isn't for everyone — it is one of the poorest countries in Latin America and the infrastructure is limited — but we know that there are many people out there who would love it, so coming up are just a few of the reasons why we think Bolivia deserves to be considered.
Start planning your trip to Bolivia

Start thinking about your experience. These itineraries are simply suggestions for how you could enjoy some of the same experiences as our specialists. They're just for inspiration, because your trip will be created around your particular tastes.
View All Tours in Bolivia
Bolivia's cultural highlights
1. Sucre
Bolivia's capital and home to beautiful whitewashed colonial architecture plus the colorful weavings and handicrafts of the local indigenous population.
2. The Witches' Market, La Paz
Selling good luck charms, you can even buy a llama fetus, traditionally buried in house foundations for good luck.
3. The ruins of Tiahuanaco
See the remnants of a culture that contributed greatly to the more famous Inca Empire.
4. Cerro Rico (Rich Hill), Potosí
Visit Cerro Rico (Rich Hill) silver mine, Potosí to don a head light and crawl into the still-active shafts of the mine that funded Spanish expansion in the Americas.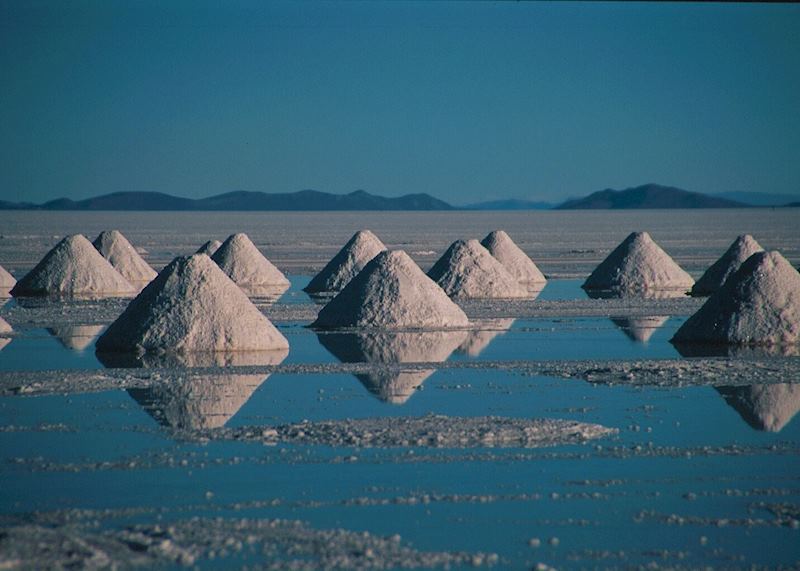 Striking landscapes
Wedged between Chile, Argentina, Brazil, Paraguay and Peru, Bolivia was something of a territorial whipping boy in a series of post-independence wars and ended up losing half of its territory. However, it managed to cling on to some of the most diverse landscapes in all of South America ranging from the high Andean regions to the lowland Chaco and Amazon jungle.
The Andean regions offer some excellent hiking and trekking if you're feeling active, while the lowlands will reward even the seasoned wildlife enthusiast. Lake Titicaca, famous as the highest navigable lake in the world, has beautiful views to the Cordillera Real (Royal Range) of the Andes and has some spectacular sunsets, but Bolivia's most striking scenery is found in the remote southwest, on the Salar de Uyuni.
The Salar is the world's largest salt flat and would be at home in most science fiction films. Its lunar landscapes, blinding expanses of salt that disappear into the horizon, hotels made entirely of salt, crystal clear skies, jewel colored lakes and surreal rock formations are mesmerizing. Thanks to the area's rich lithium reserves industrial development here is a threat, but for now the Salar de Uyuni remains one of the most isolated and under-appreciated landscapes on earth.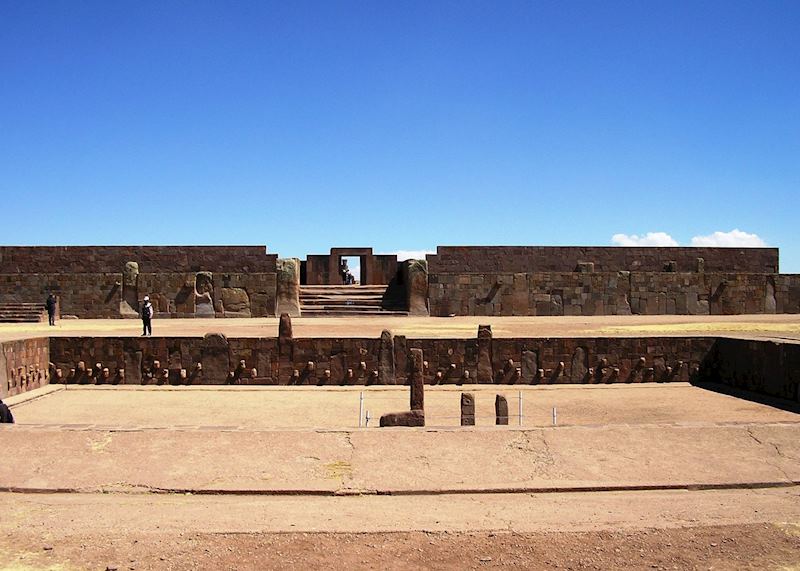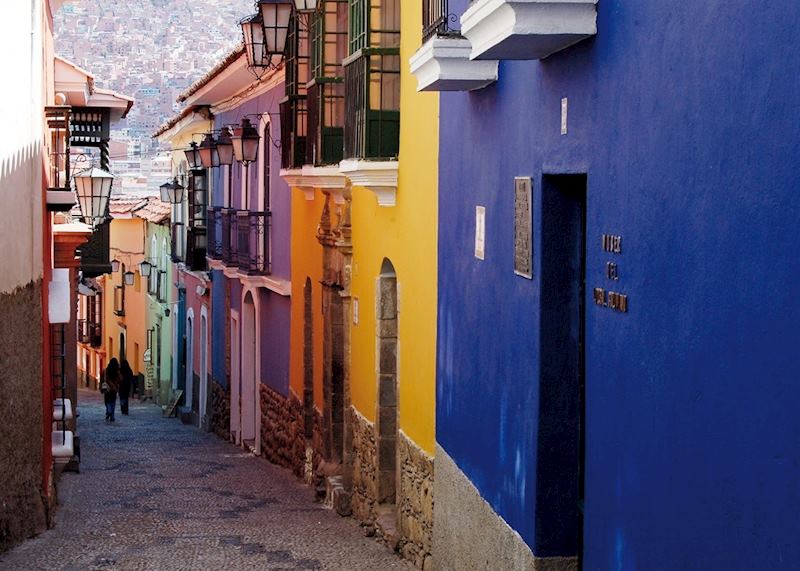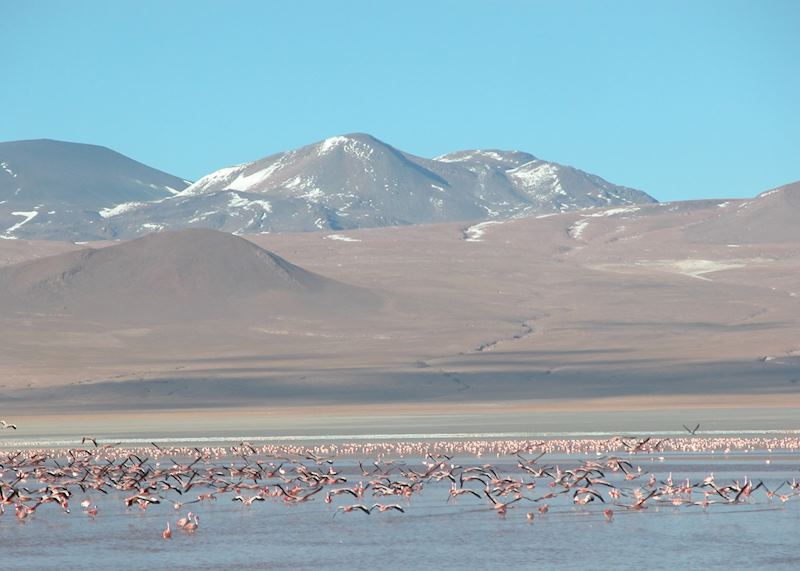 Culture and history
Bolivia's colorful history can be traced as far back as 7000 BC, so the richness of the culture here cannot be underplayed. Before the Spanish conquistadors arrived the Tiahuanaco and Inca civilizations flourished and today over 60% of the population has indigenous heritage. And with the president, Evo Morales, championing rights for the Indian majority, Bolivia is a country that is by and large proud of its ethnicity and diversity.
Wildlife
Although better known for its culture and history, Bolivia is one of the world's most bio-diverse countries and is home to many endemic species. The Madidi National Park north of La Paz is one of the best places to visit Bolivia's Amazon basin to spot toucans, macaws, monkeys and perhaps some of the larger mammals such as tapir, river otter and capybara.
Up in the Andean regions you will see llama, alpaca and vicuña grazing at altitudes over 13,000 feet (4,000 meters), while the Salar de Uyuni is an important breeding ground for several species of flamingo, including the rare James flamingo. Avid birdwatchers could consider heading further off the beaten track to the eastern regions of Bolivia around Santa Cruz and the Noel Kempff Mercado National Park.
In a nutshell
Do go if you:
Want to be astounded by some of the most dramatic scenery in the world.
Want to meet friendly locals who are not just after your money.
Like road travel and have a well-developed sense of adventure.
Don't go if you:
Don't like your plans to take an unexpected twist or detour.
Have problems with altitude.
Require top quality food and accommodations.
Want to travel business class on domestic flights (the state-run airline has no business class as it is trying to "democratize air travel and those dividing curtains are a sign of inequality"!).