The soaring peak of Mount Kinabalu, one of the highest in Southeast Asia at 13,435 feet (4,095 meters), slices into the skies above Kota Kinabalu.
It is a very popular climb and needs to be booked well in advance to guarantee a bed in the accommodation up the mountain. You only need to take a small overnight bag with you, and your private guide will be with you every step of the way.
The climb to the top is not technically difficult but it is long and steep, and you may wish to build some post-climb recovery time into your trip.
For those who wish to enjoy the views and wildlife of the national park without the climb there are easily navigated trails around the base of the mountain that can be explored on day trips from Kota Kinabalu or by staying overnight in the area.
Start planning your trip to Borneo

Start thinking about your experience. These itineraries are simply suggestions for how you could enjoy some of the same experiences as our specialists. They're just for inspiration, because your trip will be created around your particular tastes.
View All Tours in Borneo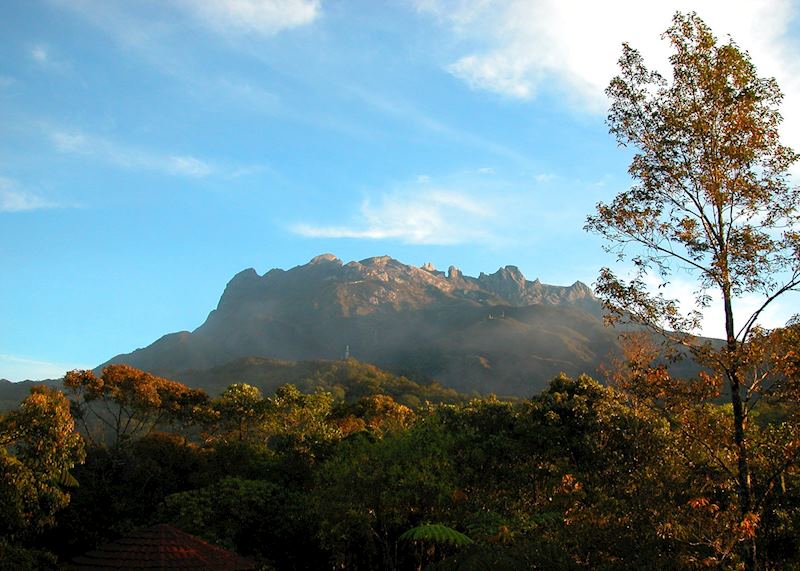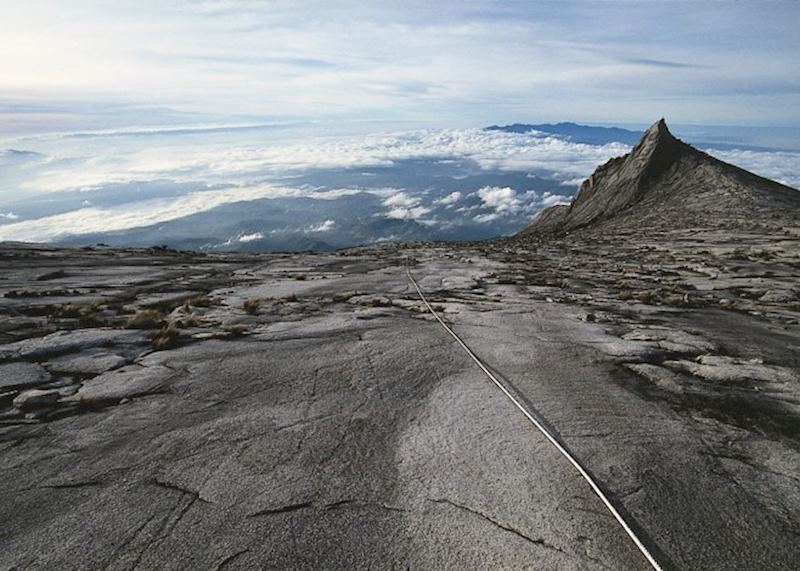 The climb is not technically difficult but it is long and steep. However it's well worth the effort to eventually stand at the 13,435 ft (4,095 m) summit to take in the views.
Climbing Mount Kinabalu
Day 1
Mount Kinabalu, Malaysian Borneo. You begin in temperate rainforest, passing waterfalls and thick forest, gradually ascending through rhododendron trees, and eventually reaching stunted vegetation and mosses.
On the way, there are several shelters to stop off for a toilet break and rest weary legs or dig into your packed lunch.
The total distance covered on the first day is approximately 3.5 miles (6 kilometers) and can take anywhere between three and seven hours depending on your pace.
You spend the night in dormitory style accommodation where a simple dinner is provided.
Day 2
The summit of Mount Kinabalu, Malaysian Borneo. Rising at around 2am you begin the second, steeper leg of the climb to the summit, which can take anywhere from three to five hours.
After a steep roped and laddered section that lasts around an hour, you will reach the exposed, granite summit plateau.
You will see several 'false peaks' on your way up as you spot South Peak, Donkey Ears Peak, St. Johns Peak, Alexandra's Peak and Ugly Sister Peak. There are ropes strung out along the rock face most of the way for you to follow the trail and use for grip.
As you reach the final 160 feet (50 meters) or so, the path becomes filled with boulders and you will need to clamber your way up to the 13,435-foot (4,095-meter) summit at Low's Peak. As the sun rises revealing spectacular views, remember to take a photo to prove you've done it.
You head back down to the lodge for breakfast, and then continue your descent arriving back on flat ground in the early afternoon, when you can look back up at what you have achieved.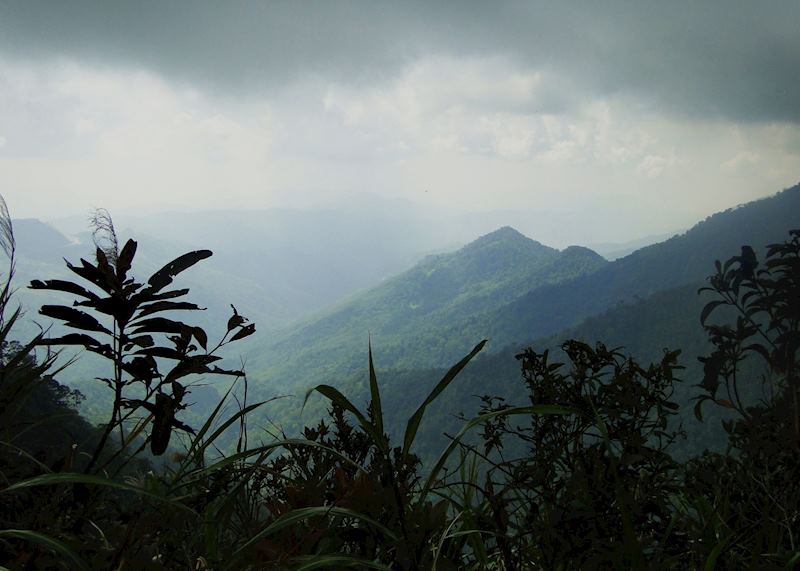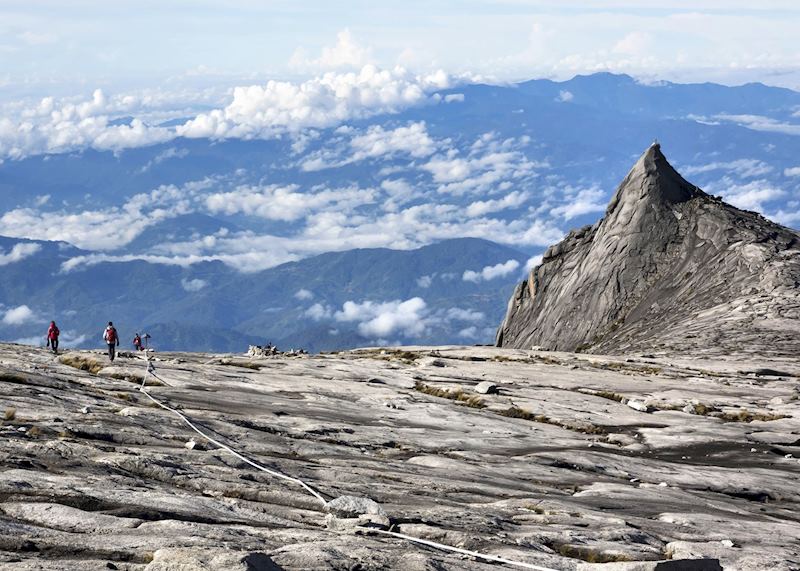 What to take
Appropriate clothing for wet, cold and windy weather
Comfortable hiking boots
A large plastic bag to protect your day pack from rain
Head light
Snacks
Further reading