See the zebra migration in Africa
Botswana's Makgadikgadi and Nxai Pan national parks are the setting for the second largest mass migration of zebra in southern Africa, after the Great Migration in Kenya's Masai Mara and Tanzania's Serengeti.
The zebra migration was discovered by accident when a team doing research noted that some of the GPS-collared zebra migrated all the way from parts of the Okavango Delta, south to the Makgadikgadi grasslands and back again — a round-trip of some 360 miles (580 kilometers).
Audley can offer a tailor-made itinerary to Botswana, which, depending on the time of year, can include seeing this spectacular event.
Start planning your trip to Botswana
Botswana, South Africa and Zambia
Start thinking about your experience. These itineraries are simply suggestions for how you could enjoy some of the same experiences as our specialists. They're just for inspiration, because your trip will be created around your particular tastes.
View All Tours in Botswana
When to see the zebra migration
This seasonal (rain-dependent) migration forms in an area that is covered by the Nxai Pan and Makgadikgadi Pans national parks and then goes in search of the lush grasses and waterholes of the Boteti River, before heading back again — a journey of hundreds of miles.
From about March to April, the herd — which can number around 25,000 animals — moves still further south and crosses into the Makgadikgadi Salt Pans, a place like none other in Africa as it has mile upon mile of shimmering white salt pan, stretching endlessly to the horizon. Of course, as the zebra move so do their predators and a safari to see this event is also likely to encounter lion, hyena, cheetah and the odd leopard as well.
Eventually, around September, the migrating zebra finish up at the Boteti River (which has only just flooded again after nearly two decades of drought). The water and lush grazing here means the herd no longer needs to move any further south and from around November, they migrate back north again.
Accommodation options
Certain camps in Botswana are ideally located and can act as an ideal base from which to see the zebra migration, although of course, viewing the migration from any one of them cannot be guaranteed due to the unpredictability of this event.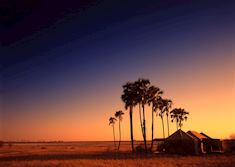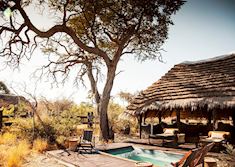 Makgadikgadi Pans, Kalahari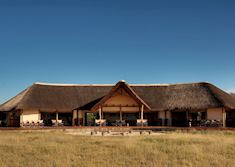 Further reading