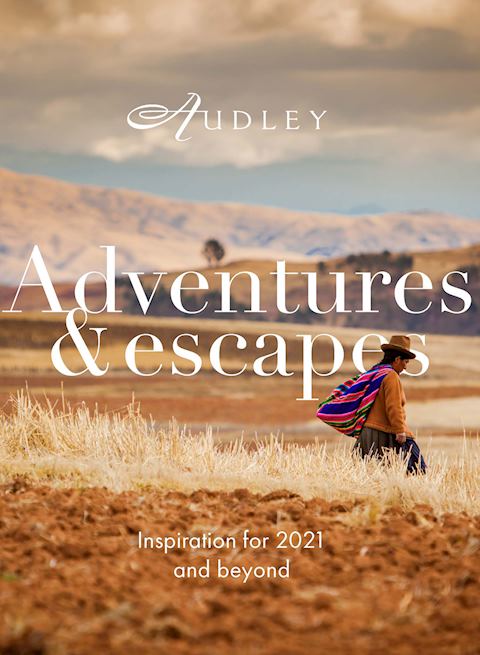 New Adventures & Escapes magazine now available
Subscribe to our e-newsletter for the latest travel updates and inspiration. As a new subscriber, you'll receive a copy of our Adventures & Escapes digital magazine for travels in 2021 and beyond. Showcasing destinations from Hawaii to Sri Lanka, Italy to Peru, this collection of trip ideas was designed by our specialists to inspire your next journey in the new year and beyond.
Your privacy is paramount to Audley.
See our privacy policy.
What's inside
Featured trip ideas for 2021 and beyond
We asked our specialists to capture everything that they love about their destination in one route, so you can experience it, too.
Travel ideas by interest
Focusing in on the reasons you travel, we showcase experiences that will connect your trip to your interests — you'll find themes like wildlife, food and drink, history and architecture, and escaping to the beach.
Helping you travel with confidence
You can also read about our flexibility promise, which lets you book a trip in absolute confidence, and the care we take to hand-pick every aspect of your itinerary so you are safe and comfortable when you travel.