Much of the wildlife found in Costa Rica can be found in other parts of Central America. However, nowhere else is it as accessible and visible. Its national parks are well-organized, the guides are first rate, travel is easy and the accommodation options are excellent.
There aren't many places in the world where you can awaken to the bark of a troop of howler monkeys, stroll along a deserted beach and spot a formation of scarlet macaws in the sky, gasp as a trio of toucans flies over your head as you raft over a rapid or drive along the road to see a sloth asleep in a tree.
In Costa Rica you have a real chance of seeing a tapir, sloth, ocelot, anteater, coati, agouti, caiman, iguana, numerous species of snakes, tree frogs, monkeys and magnificent butterflies or many of over 850 species of birds.
Even the elusive jaguar is occasionally seen prowling through the jungle.
Start planning your wildlife trip to Costa Rica
---
Start thinking about your experience. These itineraries are simply suggestions for how you could enjoy some of the same experiences as our specialists. They're just for inspiration, because your trip will be created around your particular tastes.
Where to see Costa Rica's wildlife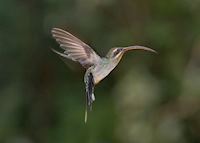 The sleepy hamlet of San Gerado de Dota is about three hours south of San José and famous amongst the world's birdwatching community.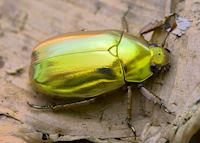 The cloudforest reserves in the highlands of Costa Rica are one of the best places for birders. Lush with thick foliage, they are a haven for hundreds of species of birds, insects and butterflies. However, it is the Arenal volcano that generally surpasses all expectations.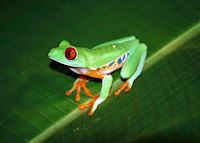 The town of Puerto Viejo de Sarapiqui lies two hours northeast of San José, but it's the surrounding area that is of most interest to the traveler. Not only is it a superb place for the wildlife and nature enthusiast, but it's also less-visited than Tortuguero or Monteverde.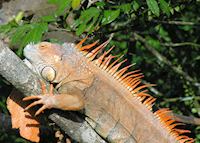 One of Costa Rica's most culturally diverse regions, the Caribbean coast has influences that range from Hispanic and Miskito Indian to Afro-Caribbean. There are some beautiful beaches and coral reefs to be found around Cahuita but the main attraction is the Tortuguero National Park.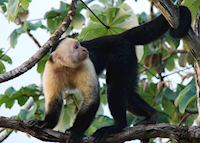 The Osa Peninsula is one of Costa Rica's most unique and remote areas - tucked away in the south-west it is much less accessible than other parts of the country, which only adds to its appeal. The biological diversity in the area is huge, much of it protected since 1975 as the Corcovado National Park.