Whether you are interested in discovering past civilizations such as the Maya at Chichén Itzá, or the Inca at Machu Picchu as well as the Ancient Egyptians at Giza and the Pyramids, we can design a trip that enables you to see some of the amazing sights, and wherever possible, without the crowds.
A trip to the stunning Taj Mahal is a highlight of any trip to India and definitely lives up to its iconic reputation, as does a visit to the impressive ruins at Petra, or the world's largest religious monument at Angkor in Cambodia. Walking in the footsteps of others on the Great Wall of China is a breathtaking experience and a trip to Kyoto in Japan to explore its fascinating treasures is well worth a few days.
For more recent history and culture you can visit the romantic city of St. Petersburg with its profusion of grand palaces, theaters, museums and galleries or the Battlefields in South Africa where you can experience the battles brought to life through some of the best guiding in the world.
Take a look at some of our favorites below.
Our top picks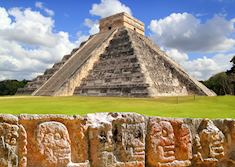 The ruins at Chichén Itzá have most recently become one of the seven new wonders of the world. This ancient Mayan capital is the most famous of the archaeological zones in the Yucatán.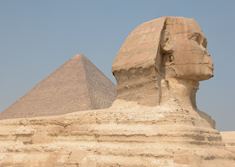 More than any other monument, the Pyramids of Giza symbolize the mystic appeal that Egypt has exerted over travelers for so many millennia. Sentinel to the pyramids, the Sphinx sits in enigmatic splendor.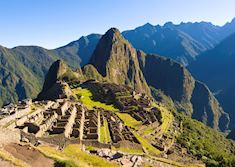 'Discovered' by Hiram Bingham in 1911 although known to local farmers, Machu Picchu's isolation protected it from the conquistadors. Here, we detail some of the features you can see at the site, as well as short hikes around the ruins.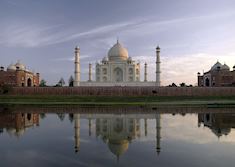 With shimmering marble domes and towers reflecting in landscaped pools, the Taj Mahal is Agra's highlight and the world's greatest monument to love. Cool and white by moonlight, its elegant façade is at its best glowing pearlescent pink at dawn, but at any time of day this iconic building never fails to take your breath away.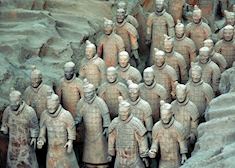 Xian is much more than a host for the Terracotta Warriors: it's a throbbing, modern-day Chinese city with preserved Ming architecture, museums and a Muslim Quarter that serves up fresh street food in its lively night markets.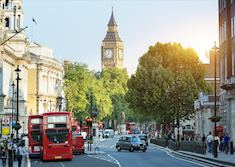 Explore historic churches and palaces, grand museums, lively markets and celebrated shops in London, one of the world's most vibrant cities. You can wander in the footsteps of famous writers and artists, enjoy great food and nightlife, and discover the history behind the city's landmarks.
Start planning your cultural trip
Start thinking about your experience. These itineraries are simply suggestions for how you could enjoy some of the same experiences as our specialists. They're just for inspiration, because your trip will be created around your particular tastes.