Travel doesn't have to take a backseat when you become a parent — our specialists are testament to that. Yes, they say, it does require preparation, a different attitude, and some solid practical know-how — but, there's no reason why you can't travel adventurously with even small babies and toddlers.
To illustrate all the potential travel riches that could lay in store for you, our specialists are spotlighting eight destinations that might, at first glance, feel out-of-reach for families with young children. They share their ideas and tips on how you can get to the heart of these places, while still enjoying a safe and even relaxing trip.
And, say our specialists, we know it's easy to postpone travel until you feel your children are old enough to remember it — but, they say, this is also about you, and your memories, and the moments you'll miss if you don't take your family out into the world.
Where to go with babies and toddlers / Surprisingly great destinations for travel with babies & toddlers
Tigers, trains & the Taj Mahal: India with babies & toddlers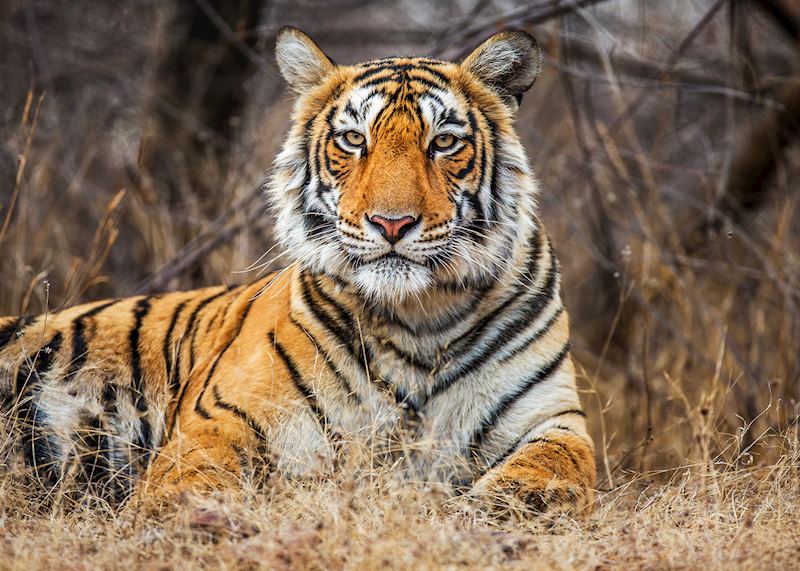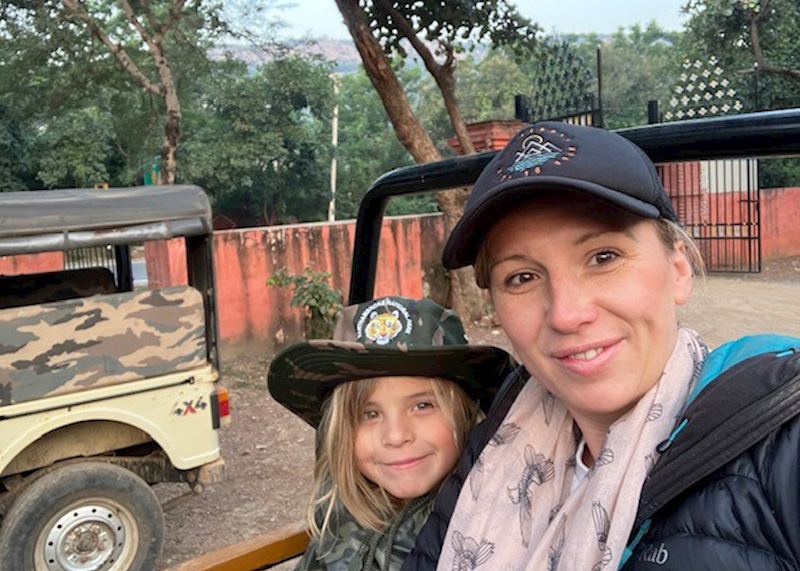 By India specialist Amber
Parents sometimes feel that India's not the place to take young children, but in my experience it makes for a really fulfilling trip — you've just got to go about it the right way.
You can even do all the big-ticket sights that you as a parent might be eager to do – like the Taj Mahal, the Amber Fort, or the city of Jaipur — but the trick is breaking up your days and not expecting to do everything. Visit these places in the morning, when the heat is less intense, and with a guide who's in tune with young children — I can recommend several who are excellent. Then, build in some time in the afternoon for everyone to decompress, cool off by the hotel pool, take a nap, play in your room, and perhaps enjoy some comfort food from home, such as familiar snacks.
You can add interest to children's days by varying your modes of transport — we've taken rickshaws, camels, trains, and boats to get from place to place. And, don't rule out game drives in India — I initially thought these would be impossible, but in Ranthambhore my son loved listening to different animal calls, and trying to spot deer, monkeys, and tigers. In Chambal Sanctuary, he loved going on a night walk in search of owls and bats.
My biggest tip? Embrace homestays, or more boutique, family-run stays, rather than big international chain hotels — they're one of India's greatest assets. The owners are really understanding of the needs of families with young children. DeraMandawa in Jaipur were particularly great, setting up different activities for my son.
Beaches supreme, plus activities for all the family: Thailand & Bali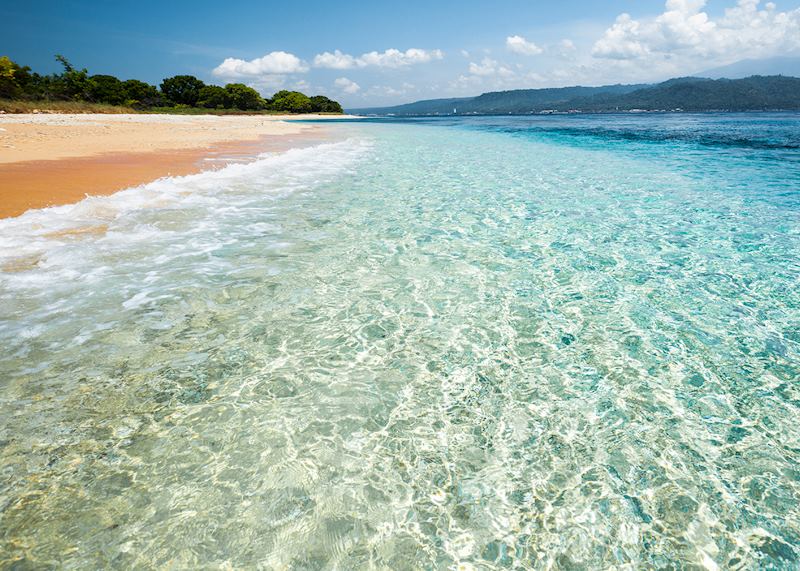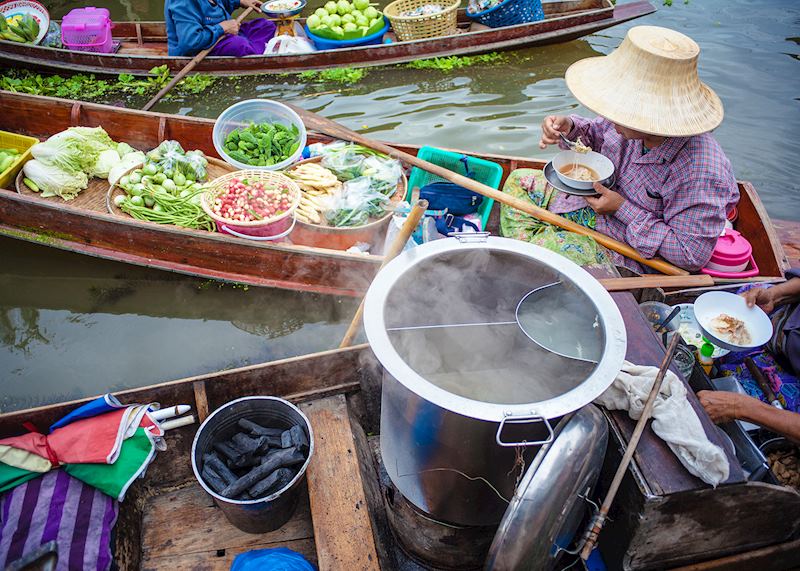 By Thailand & Bali specialist Mat
One of the biggest benefits of Thailand for families with young children is, without doubt, the beaches. There are so many good ones, but I particularly recommend staying at Island Escape by Burasari, which is on Coconut Island, a tiny islet off the coast of Phuket. You'll not only find climbing frames in the rooms, but the beach itself here is very quiet, not tidal, and slopes gently into the water. There's also no passing boat traffic.
Bali's beaches are less immediately attractive for families, but you just need to avoid the partying and surf hubs and go northwest to Bali Barat National Park. There's really calm water here and it makes a great first spot for children to learn to snorkel, plus you'll find very good-value, roomy villas here. You can stop off at temples on the way here from the airport, so you can still experience this quintessential aspect of Balinese culture. Bali's weather is typically very good, too, during the UK and US school summer breaks.
Thailand has so many good activities for young children that are just the right length, from visits to elephant sanctuaries to boat rides through floating markets — there's just so much for them to look at — to food tours. I've found that the vendors on the Phuket food tour that we can arrange are particularly brilliant with young children and always eager for pictures.
Carriers with sunshade are generally the way to go when you're out and about, though in Bangkok you can sometimes get away with a stroller/pushchair.
Finally, it's worth saying that nannying services are often available and of very high quality in Thailand — so that's something that your specialist can set up if parents would like a day to themselves.
Choose-your-own adventure: road trips, baby-friendly properties & walking in Australia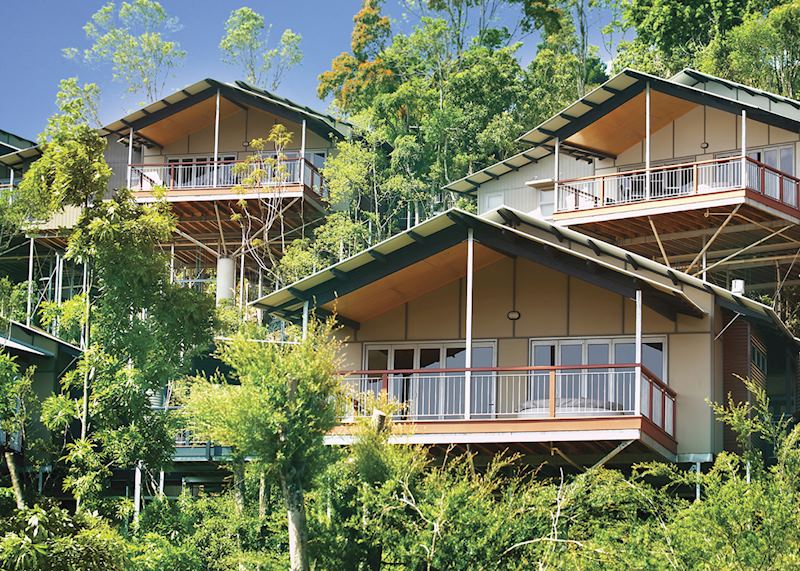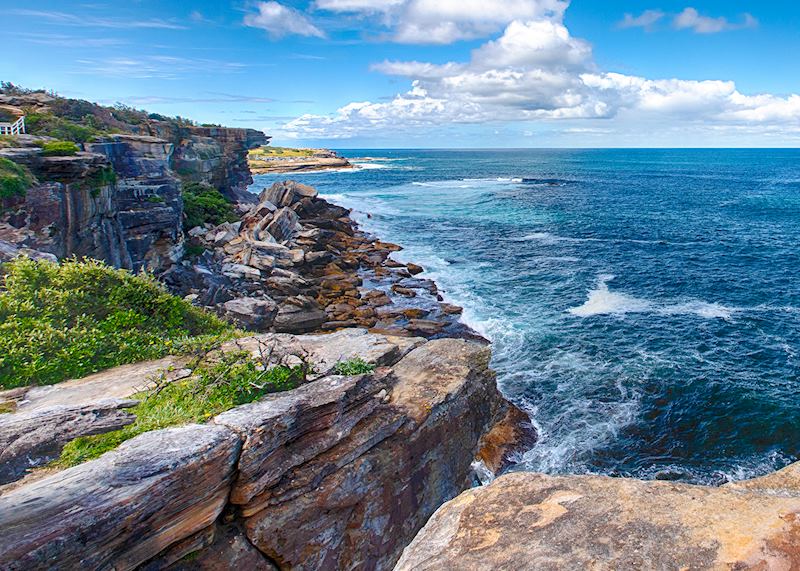 By Australia specialist Tom
I took my daughter on an Australian road trip when she was around six to seven months' old. It's a great age — she wasn't yet mobile, and was happy to be strapped into a carrier and spending so much time with my partner and I.
This meant we could make the most of hiking, something we both love. Even four-to-five hour hikes culminating in a steep summit weren't off the menu. My partner and I would wait alternately with our daughter, who was happy playing on a blanket, up to her usual tricks of trying to eat stones, and take it in turns to scramble up and see the view.
The best decision we made was to rent a motorhome. You inevitably have a lot of stuff when you travel with a baby, and it was great to simply shove it all in our vehicle and not have to unpack somewhere new all the time. Plus, it gave us such flexibility. We could pull over and prepare a meal for our daughter whenever we needed to, and alfresco breakfasts on campsites were the loveliest thing, when she'd get to watch the local lorikeets and kookaburras as she ate.
If motorhomes aren't for you, Australia has plenty of properties that work well for families with young children. We really liked Glasshouse Mountains Ecolodge, which has its own garden of fruits and sweet-smelling flowers, something my daughter loved exploring with me.
O'Reilly's at Lamington National Park was great, too — there are lots of guided trails heading straight out from the property, and we were able to enjoy everything from night-time glow-worm spotting to seeing show-off bower birds and lyre birds on early morning birdwatching walks, when birds would literally come and land straight on her pram.
Private day tours is also something to consider, as this can be completely tailored around your needs. In Sydney our guide, Sladji, knowing we loved walking, had us explore a section of the clifftop path that stretches from Bondi to Coogee, and built in some time for us to simply chill on Bondi Beach while my daughter fed and napped.
Trekking & exploring with young children in Nepal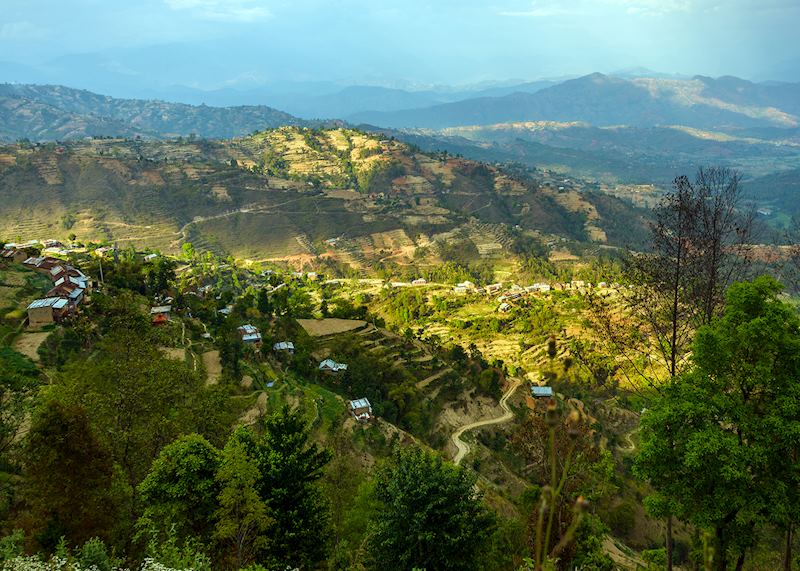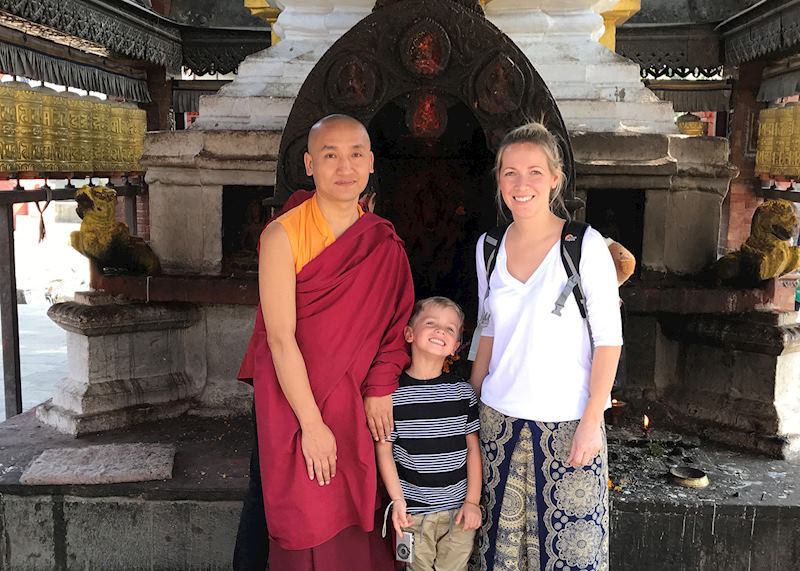 By Nepal specialist Carol
When my son was four, I took him trekking in the Kathmandu Valley, which sits among a great bowl of mountains, practically in the foothills of the Himalaya. We stayed in teahouses and finished up one day at a hilltop nunnery. It was an achievement, but it's also a lot more doable than it sounds.
Admittedly my son did really well with the walking but I'd carefully planned the routes with a guide I knew well, we chose a region where altitude wouldn't be a problem, and I kept a pocket full of sugary treats for when we all needed some energy… par for the course anyway when you're hiking. I gave my son a compass and a map, which made him feel really involved, and my Dad came along to help out. We were in Nepal for about a week during the October school break, and it was a great time to go.
In general, when in Nepal (and Asia in general) with children, I'd plan your days in the following way: get up early and get stuck into a quirky, out-of-the-ordinary activity. With my two young boys, we've done things like cycle tours, cooking classes, and even food tours (which are great for unadventurous eaters, as they need only dip in and take small tastes).
Then, stop for lunch, and spend the afternoon indulging in some guilt-free screen time, nap, or read a book. As others have said, staying in places with a pool really helps. And then you've generally got energy for going out for dinner — in Nepal, like many other places, no one ever frowns on children for being out late; they're happily accepted and treated with real warmth.
Wildlife, wilderness and yes, even wine: Chile & Argentina for young families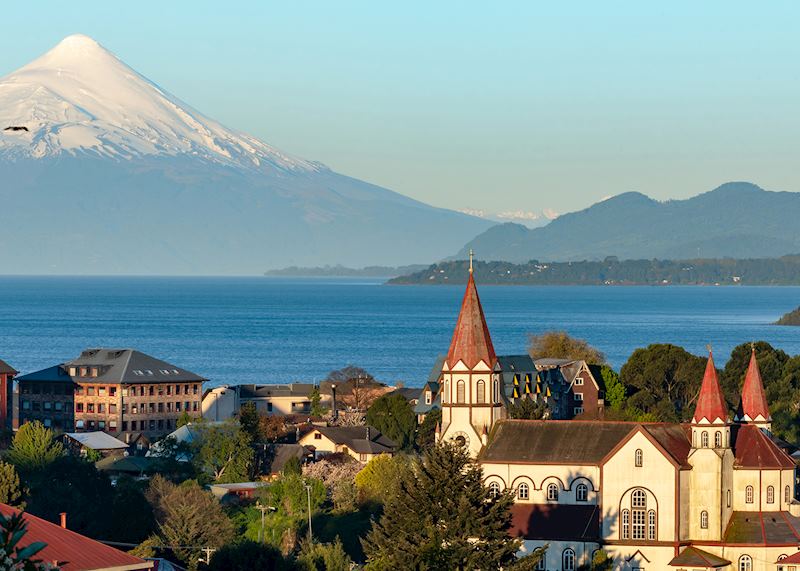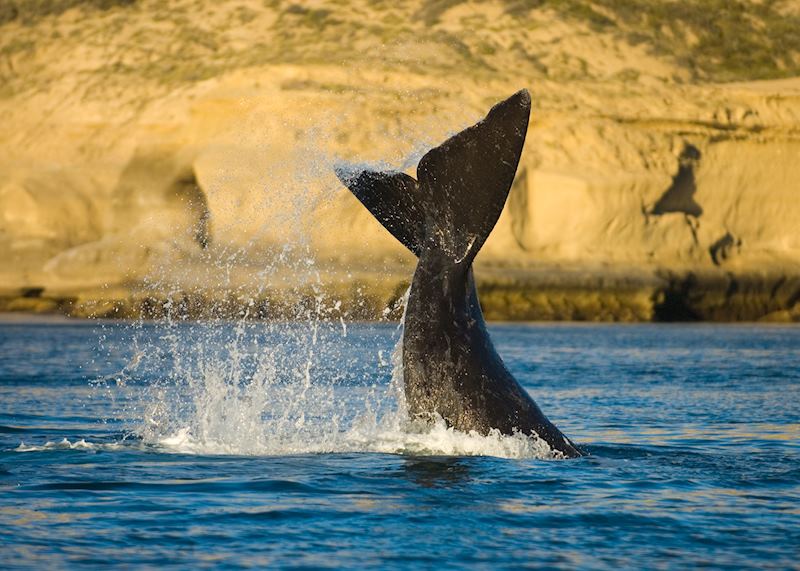 By Chile & Argentina specialist Tamatha
If you're from the US, one advantage of visiting this part of the world is that the time zone difference is minimal, and most flights are overnight, so jet lag isn't an issue for little ones. A definite bonus.
The most challenging aspect of Chile and Argentina, for young families, is their love of late nights — most dinners start at 8pm at the earliest, and the same goes for activities such as tango shows in Buenos Aires. This can be hard for families with young children to adapt to, so I'd substitute lunchtime as your dinner ('lunch' often lasts until 5pm) and plan your exploring for the morning, when most places are blissfully quiet (because most locals are still in bed).
So that's my only real caveat, and with that out of the way, I want to underline that both Argentina and Chile are packed with family-friendly activities. Surprisingly, Mendoza, Argentina's prime wine country, does a great line in wine tours and cooking classes that are specially crafted with young families in mind. For example, there's a wine tour where children have the chance to design their own wine bottle label, then make their own collage from leaves and branches gathered from the lush vineyards of Bodega Casarena, before everyone sits down to lunch.
Lots of adventure activities in Patagonia can be tweaked to any level, from kayaking to hiking to picnics with a view. And, if you have animal-loving young children, consider the Península Valdés on Argentina's wild Atlantic coast. The hotels are fairly simple but the wildlife viewing is extraordinary, from whale watching to standing among boisterous colonies of Magellanic penguins, and none of these experiences are physically exerting.
Plus, there are scores of hotels across both countries that have pools and a family ambience. The ones that immediately spring to mind for me are Loi Suites at Iguazú Falls, which has a children's club; Llao Llao, in the Argentine Lake District, which is a sprawling golf resort with all the convenient infrastructure a family might need; and — my personal go-to — Futangue Lodge in the Chilean Lake District. This one's set on a private nature reserve, the guides are very attentive, and all activities can be tailored to your family's interests and activity levels.
Our very best tips for travel with babies & toddlers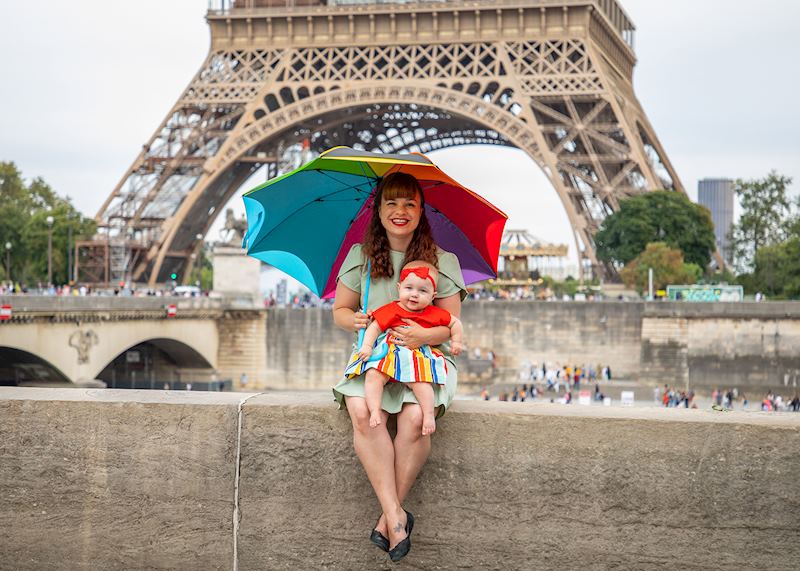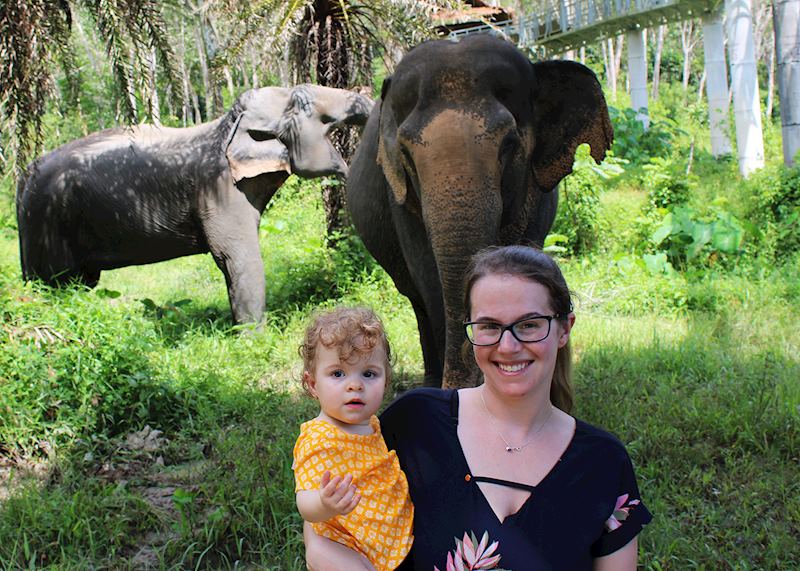 Planning & packing
Be flexible. Have goals in mind, but only ever fully plan one or two must-haves per day. Your specialist will research child-friendly activities in your destination so you can pivot to them when needed. On our last trip, we visited an aquarium and spent a lot of time at the local carousel… both places I wouldn't normally go to on my own, but we unexpectedly enjoyed both. Also, understand that your parental expectations will promptly go out the window. Your children might not eat very healthily, as their preferred foods are likely not available or hard to make when you're moving around. They'll also watch more TV than normal (it helps with long transits). They likely won't have great bed times or naps — and this is all fine. It's not forever. Accept this, and you're much more likely to enjoy your travels.
Pack a travel kettle (always good for making things sterile), ditto sterilizing tablets, aeroplane activity bags with some brand-new toys in them (that you only reveal on the flight), and try to vacuum-pack if you can. Don't bother stocking up on nappies/diapers — they take up so much room and are always available at your destination.
Flying & jet lag
Remember that our specialists are not only experts in their destinations, they're experts in air travel too. So, they'll point you towards airlines that offer the best luggage allowance, bigger bassinets, and generally much better value for families with young children. And, to help you all cope with jet lag, it's worth plumping for a really comfortable place to stay on arrival. Ideally, this should be fairly close to the airport, so you haven't got a long onward journey after you've touched down. It's best to just rest and recover before you get going.
On the day you depart, try to get on the time zone of your destination as soon as possible. If it's breakfast-time there, serve your children breakfast. If it's bed-time there, dress them in pyjamas for the flight (even if it's 3pm and broad daylight where you are). Children are built to rely on these daily rituals, so this all helps them start to adjust their body clocks. And, here's a trick to help babies with ear pressure on a plane: with nursing or bottle-feeding babies, start nursing or feeding from the moment the pilot turns the plane and yours is the next plane to take off. This is after the flight crew has been instructed to strap in. Feed your child all the way through take off until you've at least reached 3,050 m (10,000 feet) or more. This makes sure they're swallowing as the plane is climbing, which really helps manage their ear pressure. If they start having ear pain mid-flight, try gently blowing into their faces — usually their natural reflex is to close their eyes and swallow.
Health & safety
It can be hard to find insect repellent that's safe for very young babies, so I've used a mosquito-proof suit from Australia for my three-month-old son. I also treat all my children's clothing and hats with permethrin, a pesticide which is regarded as safe for both adults and children (and definitely unsafe for mosquitoes as it kills them when they land on treated fabric). We took fly spray for the rooms, plug-in vaporiser, a little pop-up mesh tent for the baby to lie in by the pool, and a pushchair with mosquito nets. If you think this sounds a bit over the top, well you're probably right, but things are way more enjoyable when you're not stressed about the children, and mine got all the way through our trip with no bites.
Don't assume that car seats will be available in your destination – many countries have different norms for this. Your specialist will be able to advise you on whether to bring your own or not, and will arrange your transport with this in mind.