A Skeleton Coast safari is literally like no other. Its beaches are desolate apart from the ghostly remnants of shipwrecks. A labyrinth of deep canyons await exploration and colossal sand dunes stretch inland from the shores of the Atlantic Ocean as far as the eye can see.
The Skeleton Coast is one of the most unforgiving places on Earth, and your only real choice is to fly-in on a trip such as those offered by Skeleton Coast Safaris.
Skeleton Coast safari ideas
Botswana, South Africa and Namibia
Start thinking about your experience. These itineraries are simply suggestions for how you could enjoy some of the same experiences as our specialists. They're just for inspiration, because your trip will be created around your particular tastes.
View All Tours in Namibia
See the Skeleton Coast on a flying safari
Skeleton Coast Safaris, started in the sixties by Louw Schoeman, runs three-night flying safaris to the Skeleton Coast. Still run by his family, the Schoeman brothers do most of the guiding, and it's hard to find better guides anywhere.
Using light aircraft, trusty Land Rovers and your own two feet, you will explore the Skeleton Coast's fragile ecosystem. There's the chance to slide down roaring dunes, explore ancient bushman settlements and walk along inaccessible beaches past the skeletal remains of long-wrecked ships.
Each night you will stay in a different camp, of which there are three. All are tiny, but though this safari is not about accommodations, your comfort is never compromised. More often than not you will dine under a tree, hot bucket showers will be filled for you and there will be a roaring campfire in the evening.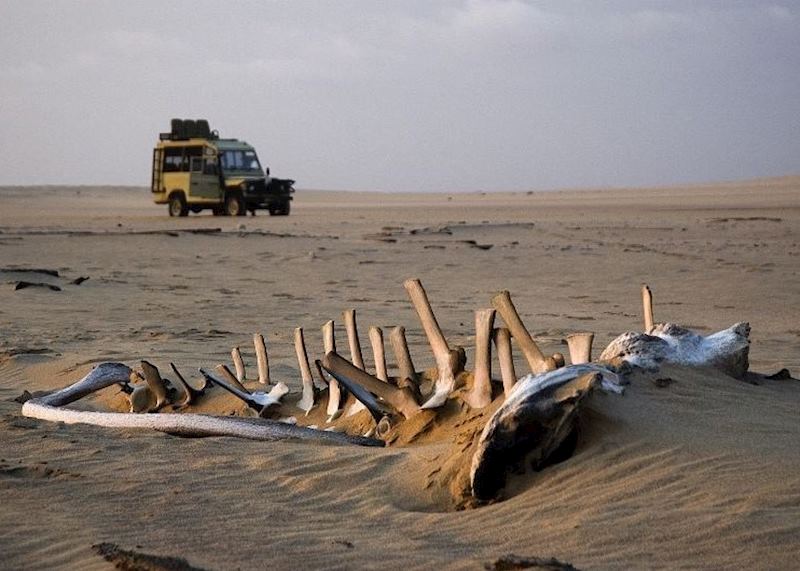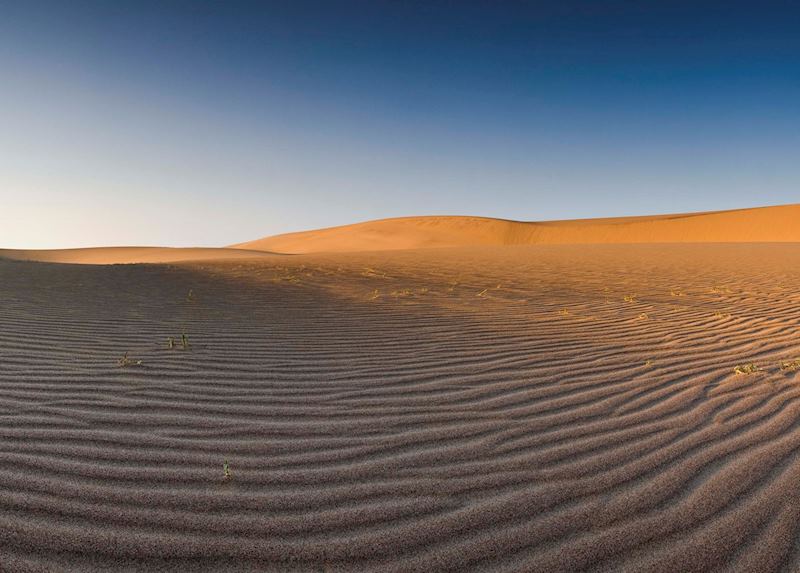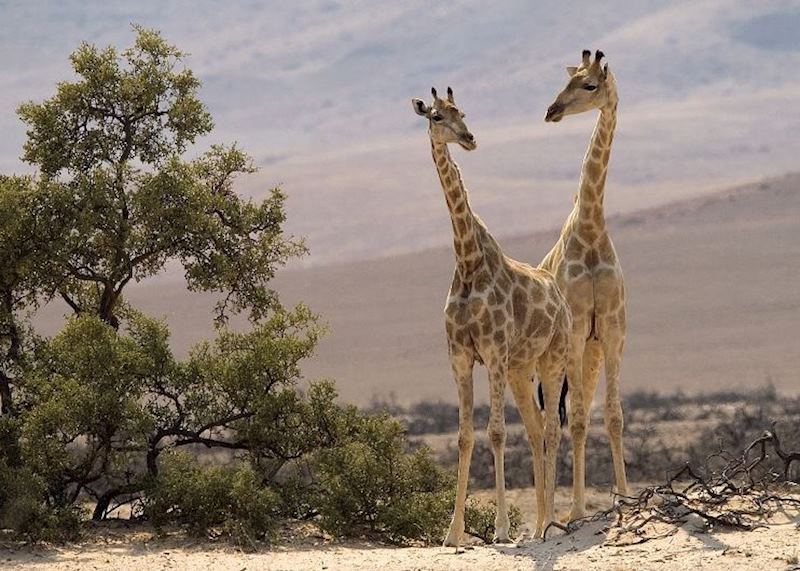 Wildlife and plantlife on the Skeleton Coast
Seals, jackals, hyena, giraffe, black rhino, desert-adapted elephant and even lion are all animals you might see.
The raison d'être of any Skeleton Coast safari has to be the setting. Namibia's desert and mountain landscape also has pockets of hardy trees and plants, which provide much needed grazing for animals of all sizes.
Some of this flora is endemic to Namibia such as the distinctive Welwitschia. This is a remarkable plant that is thought to live for over a thousand years despite its inhospitable desert habitat.
If you're very lucky, your visit might coincide with a period of rain, in which case you can expect the parched landscape to quickly become carpeted in a sea of green.
Other highlights of the Skeleton Coast
There are places where you can see ancient Bushman rock engravings or fossilized trees. And then there are the extraordinary marble cake striations of the Ugab Formations.
Further reading