Jo, Japan Specialist
I have always loved to travel but Japan had long held a special fascination for me as its culture was something completely different to anything I had known. I first went to Japan to do the typical first-time route through Kyoto and Tokyo, comparing old and new, ancient traditions and cutting-edge technology. Somehow Japan effortlessly integrates a history of warlords and ageless temples with the weirdness of hospitality robots and hamburgers in vending machines. I left promising myself I would return.
Four years later I made it back and pushed myself in a different direction. I wanted to see the small, rural villages that featured in the animated films I saw as a child. Villages that pay homage to trickster gods and forest spirits, although they sit mere miles from cities that produce lifesaving microchips. Japan is all about duality, integrating nature and progress seamlessly and unlike anywhere else I've been.
Speak to Jo

Start planning your trip to Japan with Jo by calling 1-855-724-1362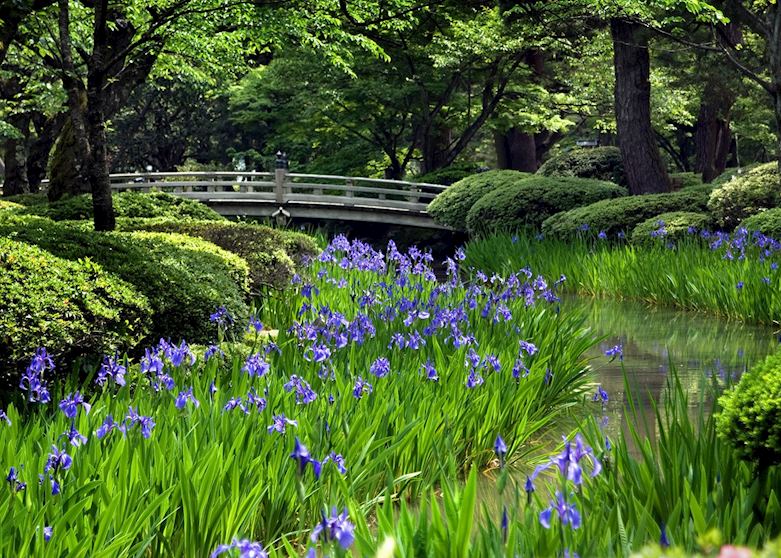 Japan
Known as 'Little Kyoto', Kanazawa is one of two places in Japan where you can see a geisha on her way to work. Handsome old samurai and geisha districts sit blocks from six-story shopping malls, and gold-themed decorations reflect the city's reputation for craftsmanship and goldwork. Take in the views by starting at the Kenroku-en gardens, walking through the Kanazawa Castle grounds over to the hustle and bustle of the Omicho fish market, where you can watch the locals line up to scoff down fresh oysters on the half shell.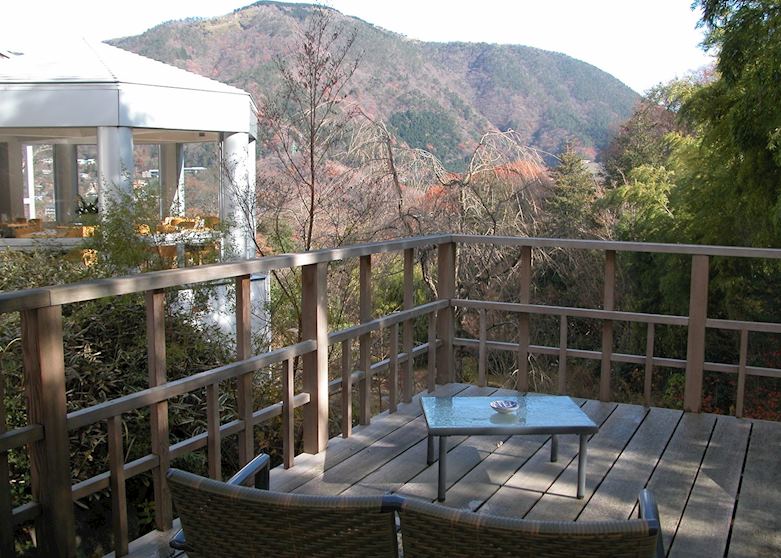 Japan
Once a retreat for the imperial family, Gora Kaden blends old-world charm with contemporary design. It sits in a secluded location that seems a world away from modern life yet is only ten minutes from the station and the outdoor Picasso museum. Rooms have either traditional Japanese or Western beds and outdoor stone baths with mountain views that allow guests to bathe privately under the stars. It's a deliberately calm place to stay and the most memorable property I've come across in Hakone. I highly recommend afternoon tea at the Annex, whose design hasn't changed since it was owned by the imperial family.
I'll never forget when…
With many residents living in apartments where pets are not allowed, cat cafes have become very popular in Japan. The idea is that you go in, have a coffee and play with the cats. Some Japanese cat cafes feature specific breeds or whimsical decor but none of that made an impression on me on my first visit. Instead, a cat launched itself over my lap to get a toy and hit me in the face. I will go back to a cat cafe some day despite being accidentally attacked, and highly recommend it to anyone who misses their pets. If nothing else it will make a great story.