Robert, Japan specialist
Robert has always had a passion for travel and an immense interest in other cultures. He followed that interest to the College of Charleston in South Carolina where he studied Anthology and Religious Studies. After graduation Robert set off or Asia in hopes to put his studies to practice. After a couple years in South East Asia he moved on to Tokyo, Japan and immediately fell in love with the country. He particularly loves the cuisine and the Japanese countryside- his oasis from the world's biggest and busiest city. After his year in Japan he decided to join Audley as a Japan Specialist so that he can help as many people experience Japan as possible. When he is not planning his next great adventure Robert likes to cook Thai and Japanese food, watch films, and get outdoors as much as possible.
Speak to Robert

Start planning your trip to Japan with Robert by calling 1-844-349-5239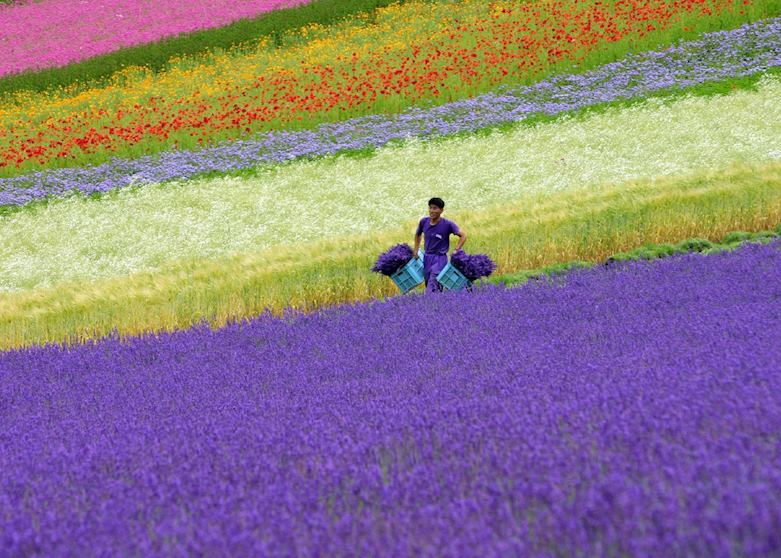 Japan
While I love the entire country and its amazing people, Hokkaido will always hold a special place in my heart. With 20% of the land and only 5% of the population, "wild Hokkaido", it's the best place to escape the hustle and bustle of Japanese cities. The stunning scenery includes serene alpine forests, colorful wildflower fields, caldera lakes, and bubbling hot springs. Hokkaido is a year round destination with great summer hikes that turn into freshly powdered slopes in the winter. However, don't let this natural beauty overshadow its history and culture. Hokkaido's vibrant capital city, Sapporo, is home to the world renowned Sapporo brewery, a marvelous annual ice sculpture festival, and some of Japan's most delicious ramen. The recent opening of the Hokkaido Shinkansen line makes it more and accessible than ever. If you have the time I definitely recommend a trip up to Japan's northernmost island!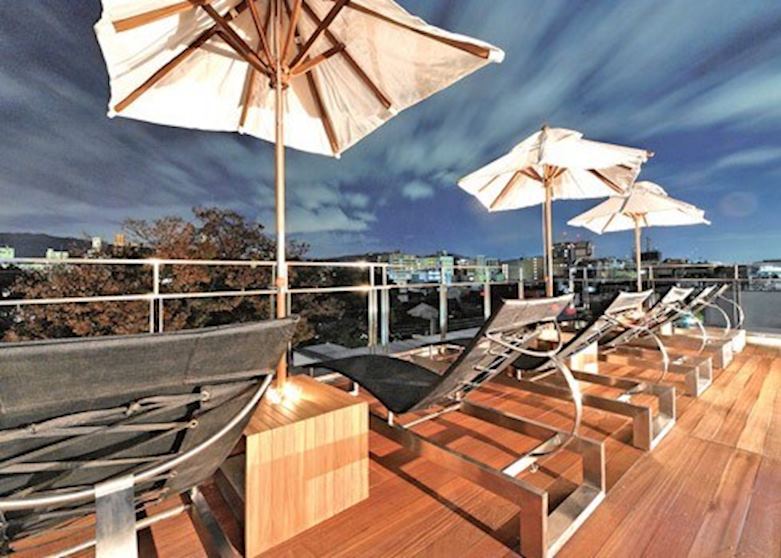 Japan
My favorite accommodation is The Screen in Kyoto. It's a solid 4 star option and is one of the few boutique hotels in Kyoto. Each room is unique with its own design and theme which is very refreshing, especially when compared to most Japanese hotels. Also, the staff is extremely friendly and will be very attentive during your stay. The highlight for me is the roof terrace which is the perfect place to relax with a cocktail after a day spent exploring Kyoto.
I'll never forget when…
I love the outdoors which is why my most memorable experience from my last trip was walking along the Nakasendo Highway. This 330 mile ancient highway connects Kyoto with Tokyo and it lined with waterfalls, cedars, and rice fields. I spent a sunny February afternoon alone on the trail meandering from Magome to Tsumago. It was such a peaceful experience and felt great to breathe the fresh mountain air after a couple of nights in Tokyo.