Fine food and wine, mountains and African penguins: what's not to love? South Africa's Cape region is packed full of the country's best-known highlights. You can spend days exploring Cape Town's mix of cultures and complex past, looking beyond the surface with the help of local guides.
There's the striking natural beauty of the region's ocean-cut coastline, best explored on leisurely drives. You can visit the continent's most south-westerly point, kayak past penguins and see vegetation that's found nowhere else on Earth. And, heading inland, you can eat and drink your way through the Winelands' vine-threaded valleys and historic Cape Dutch towns.
To help you make the most of the region, we've chosen five of the best experiences you can include in your trip to Cape Town and the Winelands.
Extending your South Africa trip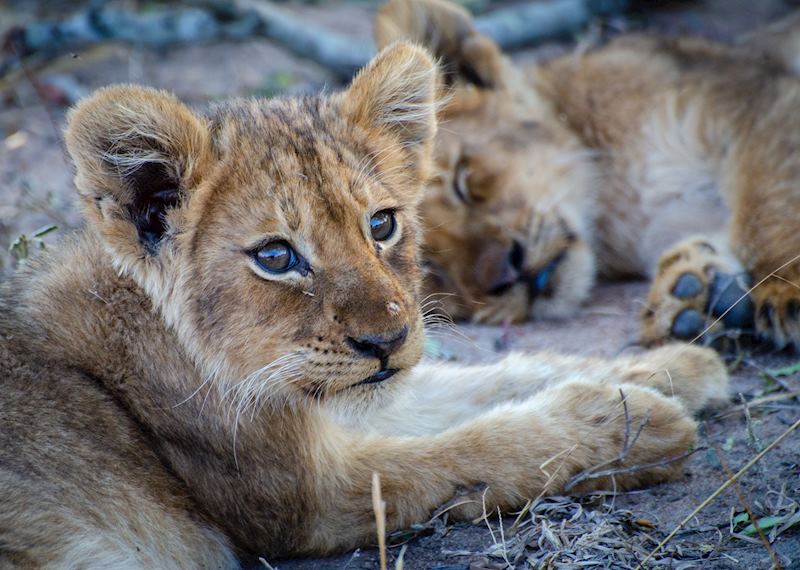 After visiting The Cape, you could discover more of South Africa with a self-drive trip along the Garden Route. It's also possible to combine The Cape with a safari in the Kruger and a visit to Victoria Falls. Or, take a lesser-known path by self-driving through the Western Cape.
Five things to do in The Cape region:
Hike up Table Mountain with a private guide
The easiest — and most popular — way up Table Mountain is via the gradually rotating cable cars. You reach the summit within minutes, having taken in panoramic views over the surrounding peaks, the city of Cape Town below and the ocean beyond.
As a rewarding alternative, though, you could climb the mountain on foot, led by a native Capetonian guide who'll navigate the lesser-trodden paths with ease. Setting off early, you'll take a route matched to your fitness level and interests.
It's (almost) easy to forget you're climbing over 1,000 m (3,281 ft) as your guide chats to you about the indigenous flora and fauna. Look out for rock hyraxes (small rodents that aren't unlike chipmunks) scuttling over the rocks, and the large pink or yellow heads of proteas, South Africa's national flower. They'll also talk about life in Cape Town and fill you in on the city's history.
About halfway up, you'll stop for a picnic overlooking the city and ocean. It's a chance to try traditional local delicacies such as biltong (South Africa's answer to jerky), anchovy fish paste on crackers, and rusks dipped in rooibos tea.
Energy restored, you surge on for the final leg of your ascent. While each hike is different, it should take about three hours in total to reach the 'tabletop', where you're rewarded with unparalleled views over The Cape. When you're ready, you can take an easy descent by cable car.
Delve into Cape Town's cultures on a Bo-Kaap walking tour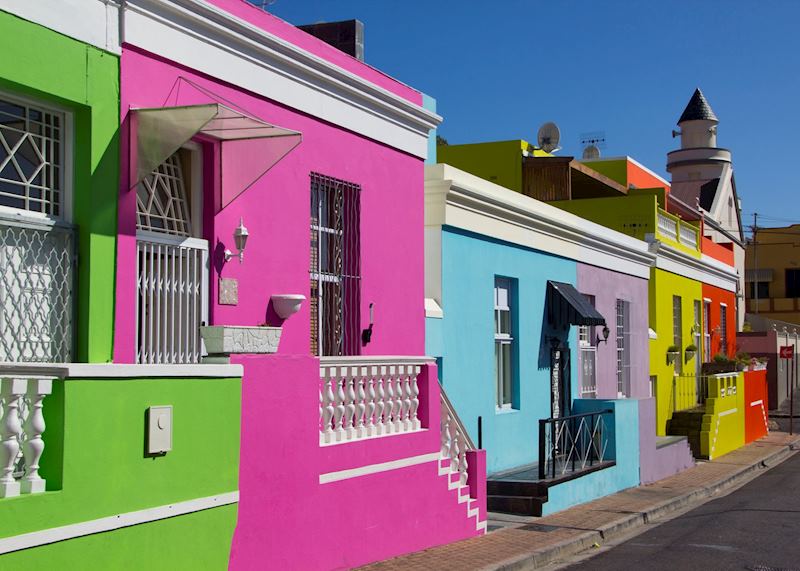 Houses painted in vibrant shades of pink, green, yellow and blue line cobbled streets and the smell of spices wafts through the air: you know instantly when you've arrived in Cape Town's Bo-Kaap district.
The heart of the city's Cape Malay community — descendants of slaves brought over during the colonial era from Indonesia, and Malaysia — it's also one of its oldest areas, containing the largest concentration of pre-1850 buildings in the whole country. Joining a walking tour allows you to soak up the area's character.
As you walk, you'll find out more about the district's evolution from an area used to house slaves, to a Muslim-only township — and now a sought-after location at risk of losing its distinctive identity.
Your tour includes a visit to South Africa's oldest mosque, the Auwal Mosque, which dates to 1794. You'll also stop at a traditional spice shop for an insight into the spices used in Cape Malay cooking, and have a look around the Cape Malay Art Exhibition, dedicated to the struggles, achievements and contributions of the community.
The area's rainbow of buildings hide a dark past of slavery and segregation. They were painted white while inhabited by slaves, but once liberated, the owners painted them in bright, cheery shades to celebrate their freedom.
Spend a day sea kayaking and exploring Cape Point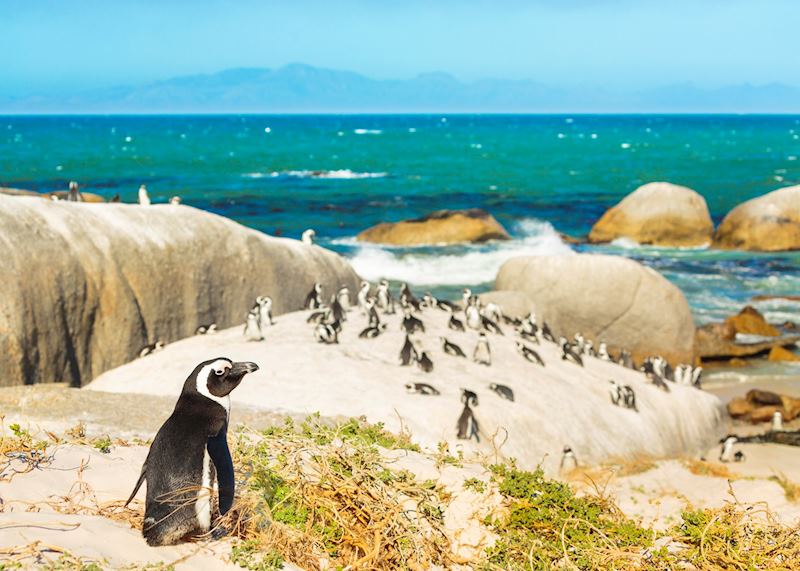 For a break away from Cape Town's city streets, you could spend a day exploring the Cape Peninsula with a private guide. You'll first travel to the coastal hamlet of Simon's Town, set on False Bay, to join a sea kayaking trip with a small group.
You'll paddle up to Boulders Beach to spot African penguins bobbing in the water or resting ashore. Then, your guide will lead your group to a quieter beach for some refreshments and a chance to swim or snorkel in the shallows, depending on the tidal conditions. If you're kayaking between July and December, you might spot migratory southern right whales offshore.
Afterwards, your guide will accompany you to an oceanside restaurant for lunch, before you travel on to the Cape of Good Hope Nature Reserve, within Table Mountain National Park. The reserve brims with fynbos — shrubland or heathland vegetation that's endemic to this part of South Africa.
Here, you can stroll some of the reserve's trails, looking out for some of its 250 bird species and animals such as Cape mountain zebra, impala and baboons, which your guide can help identify. You might like to wander to the Cape Point Lighthouse before visiting the Cape of Good Hope — the most south-westerly point of the African continent.
You're then driven back to Cape Town, taking a coastal route along wave-lashed cliffs, including the scenic Chapman's Peak Drive, for sunset views over the ocean.
Go wine-tasting in the Winelands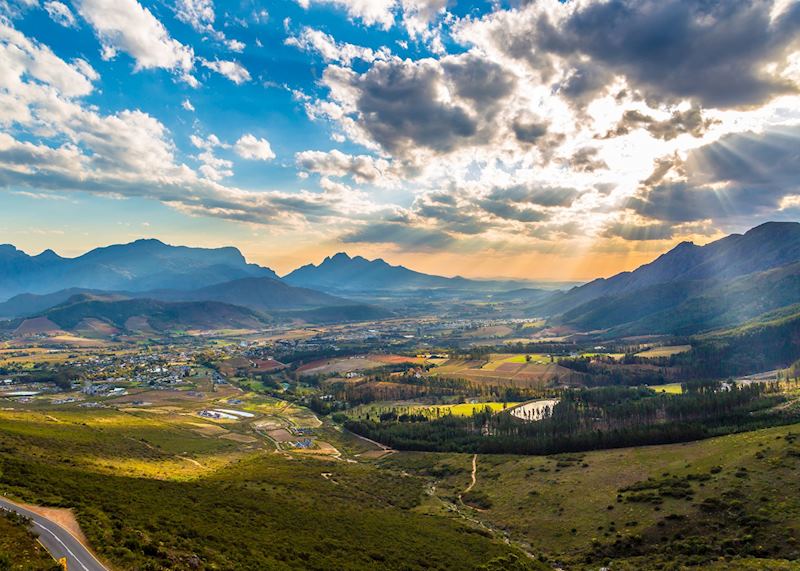 Just an hour or so's drive west of Cape Town, you can easily visit the Winelands in a day from the city. But, to make the most of the vine-woven valleys and the vintages they produce, we recommend staying for a few nights.
One of the best places to stay in the region is Franschhoek, a small town cradled by velvety green mountains and dotted with dazzling-white Cape Dutch homesteads.
From here, you can catch the wine tram, which hops between wineries big and small. As you sit taking in views over the valley, you can listen to the tram's on-board narration, which introduces each winery you pass.
Once at the wineries, you can often take a tour led by the owners and sample some of their finest tipples, sometimes paired with food that complements the wine's taste.
For a more personal experience, you could explore the Winelands under the guidance of local wine expert Pietman Retief. Having won numerous awards for his knowledge of viticulture, Pietman can refine your wine tasting skills and help you gain an understanding of the region's wine industry.
He'll tailor the day to your particular tastes, sharing insights into the area's history, architecture, food and wine as you stop by several estates. Whether you're at a larger property or an intimate family-run cellar, you can chat to the owners about their business while sampling a glass.
Explore Stellenbosch's food scene on a guided tour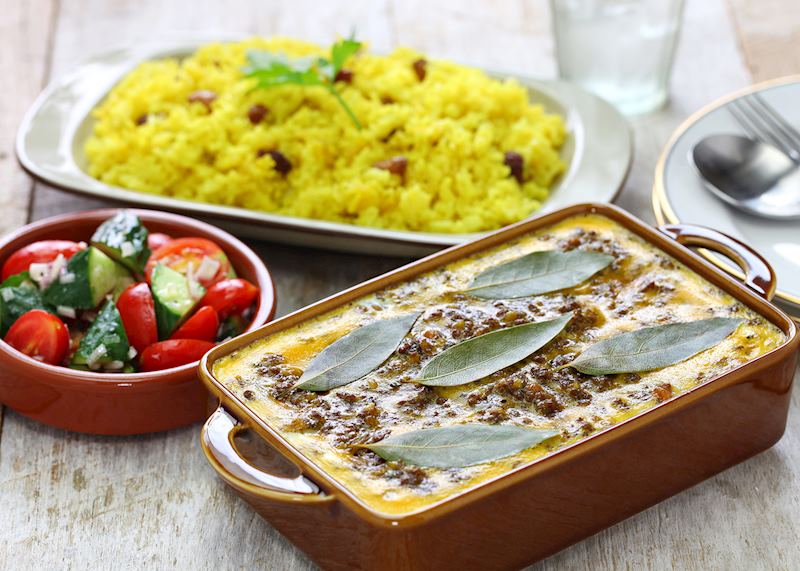 Not only revered for its wine, the Winelands region has also become a hub for gastronomy thanks to its abundance of fresh produce and growing collection of fine-dining restaurants.
We can provide suggestions on the best places to eat and book tables for you in advance. But, we also recommend joining a food tour during your stay here. They allow you to sample a broad range of dishes in the company of a local guide who can tell you a little about each delicacy.
Head to Stellenbosch, a thriving university town that's the second-oldest European settlement in the Western Cape, dating to 1679. Here you can join a walking tour that covers both the region's history and its food.
Your guide leads you in a small group along the town's oak-lined streets while telling you more about Stellenbosch. As you hop between cafés, restaurants and delicatessens, you'll pass grand Cape Dutch buildings left over from the colonial era.
At each stop, you'll have a chance to chat to the owners and sample some of their offerings. You'll pause at a local tea shop to try different varieties of rooibos tea. The drink was introduced to colonial settlers by locals, who'd scour mountains for rooibos leaves. You'll also drop by the oldest butchery in South Africa to chew on lightly spiced biltong.
Other dishes you can try include bobotie (minced-meat casserole), chakalaka (spicy vegetable relish) and koesister (spiced syrup-infused pastry). And, it wouldn't be the Winelands without enjoying a leisurely glass of wine.
Best time to visit The Cape and Winelands
For the driest, warmest weather in The Cape, visit between November and February. If you're planning to add on a safari, September and October are the best months. Temperatures are warming in The Cape at this time and you'll experience excellent game viewing in the Kruger, which is yet to experience its rainy season.
Read more about South Africa

Start thinking about your experience. These itineraries are simply suggestions for how you could enjoy some of the same experiences as our specialists. They're just for inspiration, because your trip will be created around your particular tastes.
View All Tours in South Africa