Eleanor, Latin America Specialist
Travel has always been a large part of my life. From trekking in the Himalayas to interrailing around Europe, I have always enjoyed discovering new places and cultures. My passion for Hispanic culture led me to pursue a degree in Spanish, during which I was lucky enough to live in Argentina and Colombia as part of a year abroad.
I can't pinpoint the exact moment that I fell in love with South America, but I know it was the combination of diverse landscapes, varied cuisine and, above all, the people, that stole my heart. Being able to fully immerse myself in local culture and history during my year there gave me a life-long appreciation of the continent.
Since joining Audley, I've been able to return to Argentina and to visit Brazil to experience more of what these vibrant countries have to offer from the sublime landscapes of Patagonia to the pristine beaches of Ilha Grande.
Speak to Eleanor

Start planning your trip to South America with Eleanor
Q&A with Eleanor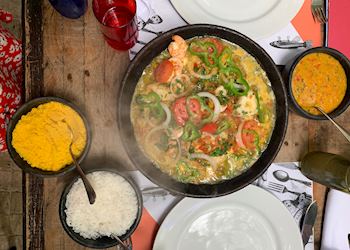 What's the best local dish you've tasted?
Food may not be the first thing that springs to mind when you think of Brazil. However, the varied landscapes and vibrant mix of cultures means that Brazil has a diverse and rich food scene. For me, it is Moqueca, more than any other dish, that lingers in my mind. Moqueca is a traditional dish from the Bahia coast that I first tried during my stay in Salvador. It takes hours to prepare and is a succulent and fragrant fish stew made from coconut milk which is traditionally served with rice, vatapá (a fish paste) and manioc flour. Seek it out if you can.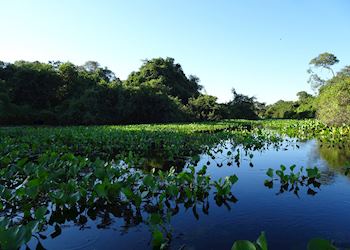 What's your most vivid travel moment?
On my final morning in the Pantanal, Brazil, I went on a sunrise canoe trip. Setting out in the canoe at 4.30am, the howls of night monkeys could still be heard as well as the sound of capybaras grazing nearby. With the night sky full of stars, we glided through the lilies to the river, the rising sun turning the sky amazing shades of blue, purple and pink. Birds swooped and dived around us, from vivid kingfishers to long-legged storks, and we even saw river otters. It was such a peaceful experience, and really opened my eyes to the miracle of nature.
Your best piece of travel advice?
Born in the vibrant La Boca district of Buenos Aires, tango has become synonymous with Argentina. The Argentine capital offers fantastic tango shows for every budget, however, for the most authentic tango, head to the San Telmo antiques market on a Sunday where you'll be sure to see passionate performances by local tango dancers for free. Not only that, you'll also have the added bonus of being able to explore one of Buenos Aires' oldest quarters and busiest markets.