I first went to Latin America as a child to Mexico with my family. That short trip was a pivotal moment in my life and as I grew up and I took every chance I could to travel in this region. I returned to Mexico in high school, where I traveled to the Yucatan Peninsula, visiting Mayan ruins, I studied at a college in Costa Rica, and after graduating from university with a degree in Spanish Language and Latin American studies, I then completed an independent internship at a hotel in Buenos Aires. My experience in Argentina led me across the Andes to Chile, where I taught English and lived for four years while exploring the country extensively.
Since returning to live in the US, I've had the privilege to travel with Audley back to Chile and Argentina, as well as to Peru, Uruguay and Brazil. Each trip provides a more in-depth view into what makes South America so fascinating and varied and I'm so lucky to share these destinations with my Audley clients.
Speak to Emma

Start planning your trip to South America with Emma
Q&A with Emma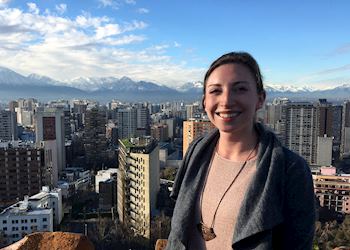 What's your most vivid travel moment?
The first time I visited Patagonia it felt like coming home. I love the mountains and I lived in Santiago for two years before I took the opportunity to visit Torres del Paine National Park. I had built this place up in my head to this almost mythical level, and it exceeded all my expectations. It's one of few places left in this world where humans haven't completely taken over and I'm really drawn to those wild spaces.
Where would you love to travel next?
I would love to return to Peru to experience some of the lesser-known and lesser-traveled portions of the Inca Trail. There are many Incan ruins (that aren't Machu Picchu) throughout all of Peru and putting tourism dollars toward some of these more remote destinations can provide locals the opportunity to re-invest capital into preserving these historic sites, while offering visitors the luxury of exploring ruins, towns, and trails without the crowds.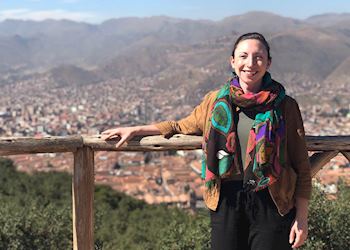 Your best piece of travel advice?
When traveling to South America, try to give yourself more time that you think you need to visit these destinations. As your specialist I'll help you make the most of the time that you have and determine which routings make the most sense. These countries are so vast and require a lot of time to travel between these varied landscapes, which can include jungle, beach, desert, mountain and glittering city scenery all in one trip.