My first solo trip was to northeastern Brazil. I was a 16-year-old volunteer working on a community project that I had helped to raise money for but the experience was far from easy. I lived in a tiny, impoverished, rural town where the people had only heard of three Americans before: Michael Jackson, Michael Jordan and Johnny Bravo. That being said, the community-driven projects were successful and we renovate various houses and installed the first-ever payphone in the town. Despite its difficulties, the trip inspired my passion for travel and taught me to relish the growth that comes from challenging the limits of my comfort zone. Since then, I've fallen in love with South America and have lived in Argentina and explored Peru and Ecuador extensively.
Speak to Paco

Start planning your trip to South America with Paco
Q&A with Paco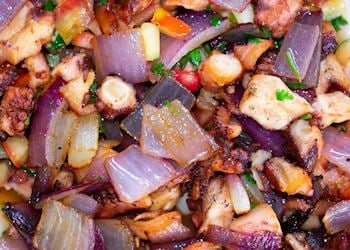 What's the best local dish you've tasted?
It seems a bit obvious but don't miss the chance to try ceviche if you're in Peru. If possible, make sure to try it in Lima where it will be freshest. I love to cook and thought I made a decent ceviche until I was unceremoniously humbled by the creativity, technique and variety on offer at El Mercado restaurant in Lima. I recommend going for lunch as this is when and how Peruvians like to sample the morning catch.
What's your most vivid travel moment?
We were having dinner on our gently swaying cruise boat in the Galapagos when one of the crew members burst in and beckoned us outside. As we filed out and peered over the side, we saw around 50 sharks coolly patrolling the waters around our boat. All of a sudden, one shark aggressively propelled itself toward a blurry object in the water and a flying fish came shooting out using its momentum to launch right out of the water, extend its scaly wings, and land clear of the frenzy of sharks. Many of the other flying fish were not so lucky.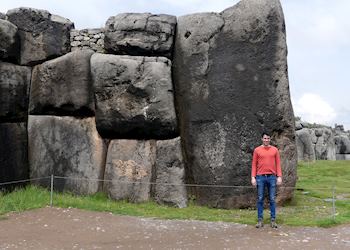 Which book, film or artwork captures Peru the most?
The Last Days of the Incas by Kim MacQuarrie is an excellent book chronicling the cultural and colonial history of Peru. Because of how implausible some of the events are and how entertaining it is, the book reads like a novel despite being history. The Last Days of the Incas dramatically enhanced my experience and knowledge of many of the cities and ruins of Peru, especially in Cuzco and the Sacred Valley. The book also allowed me to challenge my guides with more informed and nuanced questions.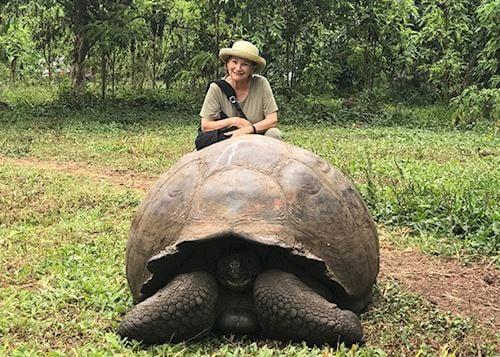 Pamela Broadman traveled to Ecuador with Paco
Paco did a wonderful job planning my trip from start to finish. Small touches throughout the trip made the whole experience extra special. On my birthday he organized a special dessert for me after a complimentary dinner at his favorite restaurant. The private excursions that day topped off the trip to make it extraordinary. A big thank you to Paco and Audley Travel.