Suncica, Latin America Specialist
I grew up in Bosnia and Herzegovina and attended United World College in Mostar along with students from all over the globe. I then studied in the U.S. and seized every opportunity to discover more of the world, including living in Spain for a semester.
My interest in Latin America grew when I went to Peru in 2017 exploring Lima's cuisine, connecting with a local family in Cusco and hiking to Machu Picchu. I later returned to Peru and then went on to Ecuador and was lucky enough to visit the Galápagos, the Amazon and Peru's Sacred Valley. Extensive interaction with local communities provided an insight into these two incredibly diverse countries but the more I experienced the more I understood how much was left to discover.
Through travel, friendships and my knowledge of the language and history, I've gained an intimate understanding of the region and hope to inspire others to do the same.
Speak to Suncica

Start planning your trip to South America with Suncica by calling 1-855-724-1424

We've already recommended both Audley Travel and Suncica to several friends and family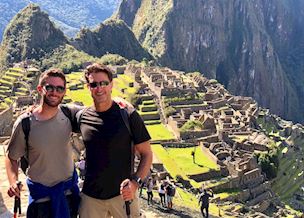 Glen Sage traveled to Ecuador and Peru for 17 days in August 2018, organized by Suncica H
Our trip with Audley was incredible. Working with Travel Specialist Suncica on our trip to Machu Picchu and the Galapagos was a pleasure. My son and I appreciated all the work she put in to make our trip so special, every suggestion and excursion was exactly what we asked for. We loved the different boutique hotels we stayed at and found all of the restaurants she suggested to be excellent. We have already recommended both Audley Travel and Suncica to several friends and family.
Galapagos Islands
There are few places on Earth where nature is so unspoiled and pristine as in the Galápagos Islands off the coast of Ecuador. Local laws are heavily protective of native animals and allow them to roam freely which makes for some unbelievable encounters. A pair of sea lion pups followed us around all day, while the older sea lions napped on benches outside my hotel. Tortoises lumbered across the road right before me, snorkeling opened my eyes to an enthralling underwater world and best of all, you visit knowing careful preservation and respect for this precious archipelago means we can hope to enjoy it indefinitely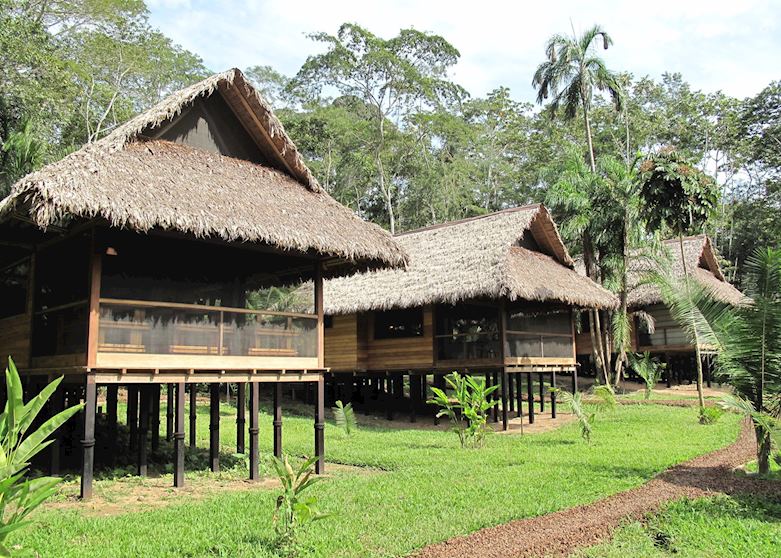 Peru
Waking up to the calls of howler monkeys each morning and winding down to the hum of cicadas every evening was just one of the pleasures of a stay at Inkaterra Hacienda Concepción in the rainforest of Peru. The lodge offers excellent amenities combined with novel ways to experience the surrounding jungle including a walk in the rainforest canopy, a hike to Lake Sandoval where you can often spot families of otters fishing, and a night walk to see miniature frogs, tarantulas and jungle porcupines. In addition, visitors can enjoy chocolate-making classes with native cacao.
I'll never forget when…
Peru and Ecuador each serve as an example of how people and nature fully coexist. In the village of Chinchero in Peru I watched as a group of women demonstrated the art of weaving and textile making using local minerals and plants as dye. They allowed the water to run off into their gardens and it made me think how nature supplies everything they need and how careful they are to respect it. I was inspired by their harmony with nature, reverence for the local ecosystem and their eagerness to offer a glimpse of their daily life to visitors.