By Sri Lanka specialist Alison
It's official: a recent experience cooking beetroot curry in a rural homestay reignited my passion for Sri Lankan food.
On previous visits to Sri Lanka, sourcing genuine local fare has proven a challenge — Sri Lankans prefer to cook at home rather than dine out, most cafés have shut up shop by 8.30pm and even the best hotels tone down their menus for international visitors. So, on my most recent trip, I focused on finding some authentic culinary experiences. Here's a selection of my top picks:
Deep-fried snacks at a women's cooperative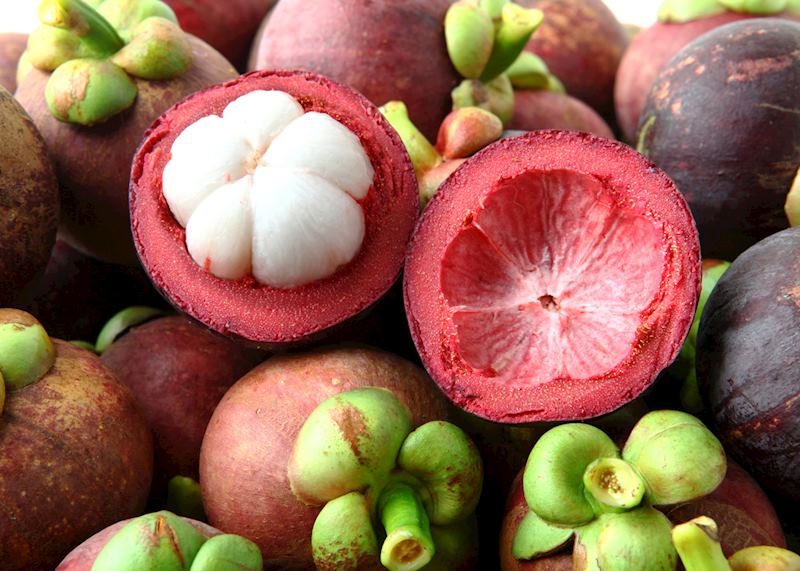 In Kandy, I headed to a covered food market with food enthusiast Anjalee, who invited me to taste the local fare. The tour took in the fresh produce, dried fruit and meat sections, starting with fruit stalls where I tried tangy soursop, sweet-and-sour mangosteens and creamy custard apples. I used to live in India and often frequented the markets there, so I was impressed to sample produce I'd never seen or heard of before.
Next up was a visit to a popular local lunch spot run by the Hela Bojun women's cooperative, that helps women find work. It's effectively an open kitchen, where women deep fried an array of snacks for hungry local residents. You're invited in to taste a selection, washing them down with a cup of 'builder's tea' (tea with milk in). I particularly liked wade — a slightly spiced, savory doughnut.
Cook beetroot curry in a rural homestay
This combined cookery experience and tour typically starts with a walk to the village bakery where you'll see bread being cooked in a clay oven. You then visit the local market by tuk-tuk with the owner to buy the ingredients for your meal. I felt like I was witnessing daily life first-hand.
The tour ended up back at the homestay, a 200-year-old family estate located in Gampola, where I learned to prepare four or five dishes under the watchful eye of the family cook. The experience is very hands-on. You'll prepare vegetables, learn how to make coconut milk and cook curry in clay pots over fire. For me, the best part was eating what I had made, and I enjoyed the beetroot curry so much that I've made it since returning home.
Cycling and food in Habarana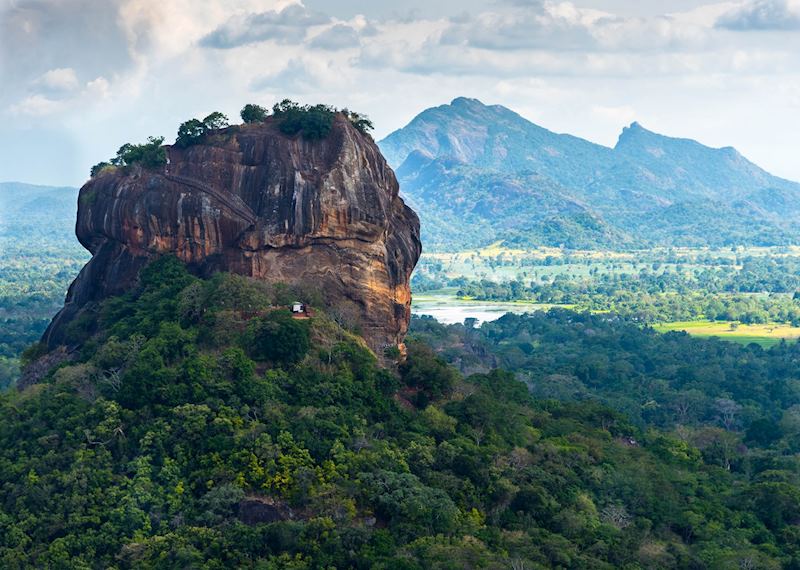 If you like cycling, there's an excellent cycle tour through quiet back roads near Sigiriya Rock which offers a culinary twist. The route I took involved stopping around local villages, meeting the local tradespeople and learning about what they did. My first stop was at the home of a local fisherman, whose family served up some freshly cooked lake fish for us. I also met other craftspeople along the way including a brickmaker, a broom maker and an ayurvedic oil maker.
The tour ended with a visit to the guide's family home where his wife had prepared a lunch for us. She also showed us how make dhal her way on a gas stove in front of us. We then sat down to a traditional home-cooked Sri Lankan food with the family.
Seafood adventures in Jaffna
If you're as enthusiastic about seafood as I am, I'd recommend a visit to Jaffna — home of the fiery Jaffna crab curry.
The northern peninsula has profited from recent investment into its infrastructure, and you can now fly to Jaffna from Chennai in South India in 90-minutes.
On this occasion, I took a car from Colombo with my guide for a two-night stay in Jaffna. If you're an early bird it's worth picking your way through one of Jaffna's frenetic fish markets, where fishermen, auctioneers and locals trade seafood — offering a glimpse into a fishing tradition that's been handed down through generations and forms the city's lifeblood.
Afterwards, you can stroll around a fresh produce market and witness everyday life. It's popular with local residents who stop by to buy their necessities and haggle over handicrafts.
I rounded off my trip by trying one Jaffna's signature dishes, crab curry. Made with locally-sourced ingredients, it came with a dish of string hoppers and rice. It was one of the nicest curries I've ever tasted (and I've enjoyed quite a few).
Stripping cinnamon in Galle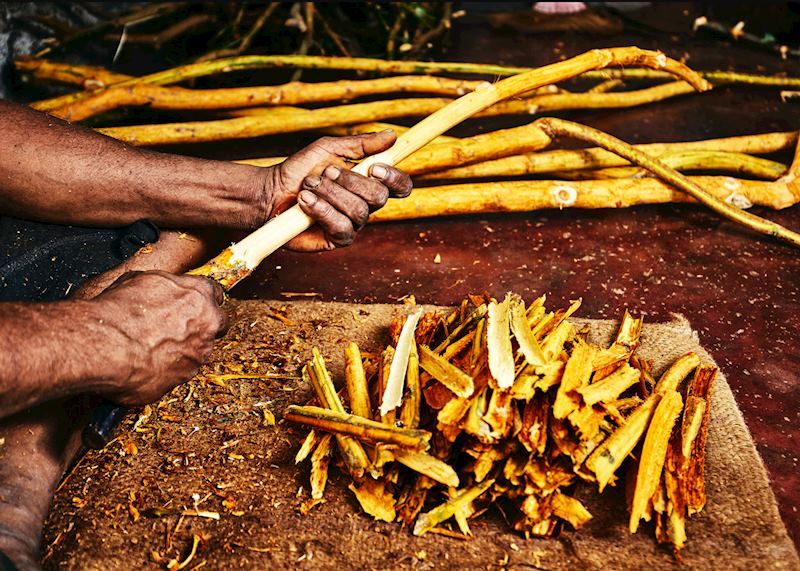 If you're staying in Galle on the south coast, I suggest you make time to visit a cinnamon plantation around an hour's drive inland.
I was welcomed with a cinnamon drink on arrival before being introduced to staff who worked there. They will show you how the branches of the tree are cut, stripped down and dried before being cut into smaller sticks ready for export. I was fascinated to watch how cinnamon is rolled and packed leading to its very dense appearance and saw the contents of my spice jar in a completely new light when I got home.
Whilst on the tour I was handed something resembling a potato peeler so I could try my hand at stripping the bark (the larger blades were reserved for more skilled hands).
Start planning your trip to Sri Lanka

Start thinking about your experience. These itineraries are simply suggestions for how you could enjoy some of the same experiences as our specialists. They're just for inspiration, because your trip will be created around your particular tastes.
View All Tours in Sri Lanka