No two days are the same in the Galapagos due to the enormous diversity of landscapes, flora and fauna on the islands, but they do fall into a comfortable routine.
Whether you're gliding through the waves on a sailing vessel or hiking along a rugged coastline, you're bound to encounter incredible wildlife and witness the dramatic scenery of these enchanting islands.
Start planning your trip to the Galapagos Islands
---
Start thinking about your experience. These itineraries are simply suggestions for how you could enjoy some of the same experiences as our specialists. They're just for inspiration, because your trip will be created around your particular tastes.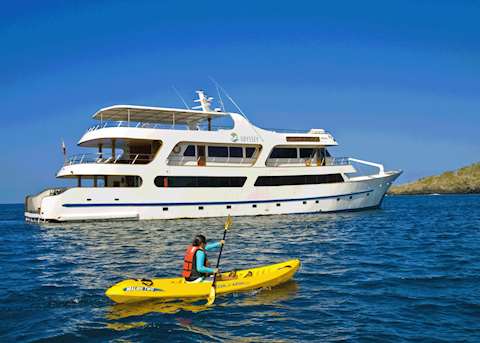 Galapagos Odyssey
Standard cabin on the Galapagos Odyssey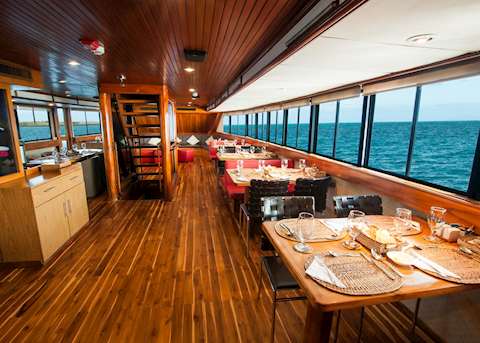 Dining room on the Eric, Flamingo & Letty
A typical day on board a Galapagos cruise boat
Morning
An early morning wake up call is soothed by the sound of waves lapping up against the boat, and the cool morning air is refreshing for your early encounter with the local wildlife.
Breakfast is served before you're taken ashore on a small inflatable speedboat called a 'panga'. This excursion is led by your expert naturalist guide in a group of no more than 16 people - the maximum number allowed by the Galapagos National Park.
Lunchtime
On shore you will follow a designated trail, carefully avoiding sleeping sea lions and nesting sea birds. Here you have the opportunity to observe and photograph the wildlife at close quarters.
Depending on the location, an optional snorkeling tour will be offered before you return to the boat for lunch and the opportunity for a siesta to avoid the midday heat.
By mid-afternoon your boat will have navigated to another bay or island where the process is repeated, although perhaps this time you'll have a beach-landing and some time to relax and swim in the turquoise water.
Evening
As the equatorial sun sets, it will be time for a drink on deck and dinner, followed by an evening briefing from your guide.
Most people go to bed early in the Galapagos thanks to the combination of fresh air, new experiences and hearty food, in preparation for the following morning's adventures.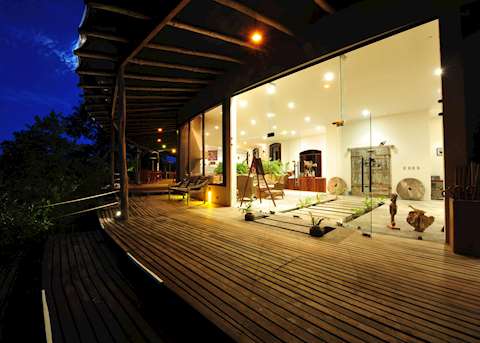 The lodge at Galapagos Safari Camp, Galapagos Islands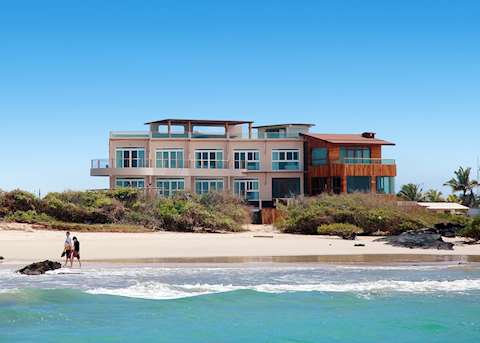 Iguana Crossing, Galapagos Islands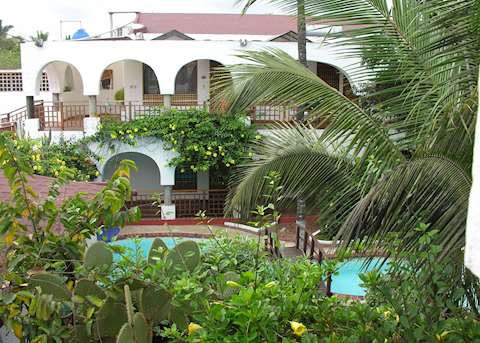 Hotel Silberstein, Galapagos Islands
Finch Bay Hotel, Galapagos Islands
Staying ashore
Activities ashore
Staying ashore gives you more free time to relax or organize excursions such as scuba diving, mountain biking and kayaking. They can be as comprehensive or flexible as you wish.
There are also more specialized activities such as island hopping or hikes into the cool highlands of Isabela and Santa Cruz islands, walking around vast volcanic craters, across rugged lava fields and seeing the iconic giant tortoises in the wild.
Island hopping
An island hopping itinerary is a great alternative to sleeping on a boat. In addition to staying in Puerto Ayora on Santa Cruz island, there are comfortable lodges on Floreana and Isabela islands.
This is ideal for the more adventurous and involves taking speedboat transfers (approximately two hours) between islands where visitors can snorkel, scuba dive and observe the prolific wildlife.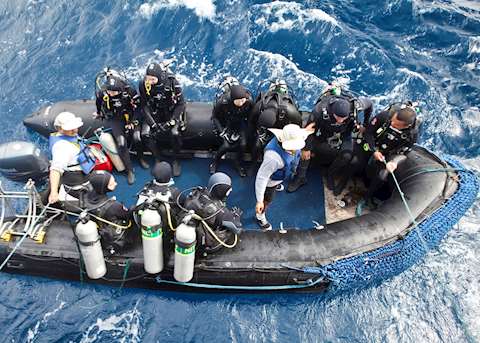 Diving trip via a 'panga' boat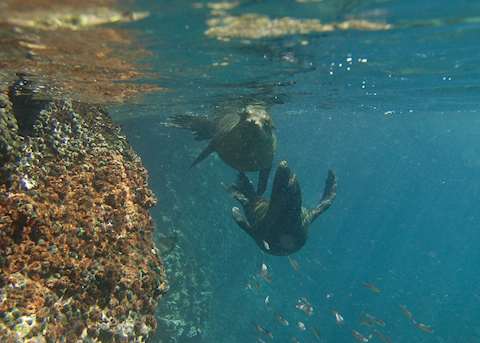 Sea lions
Sea turtle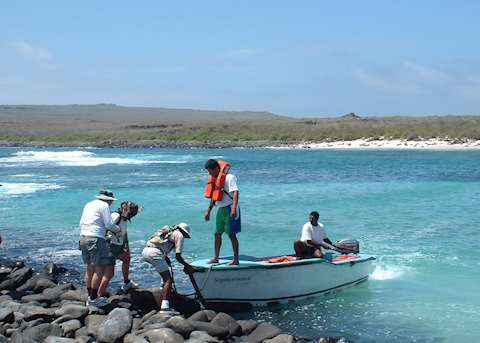 Shore excursion
Snorkeling and diving in the Galapagos Islands
Snorkeling
Snorkeling is an integral part of any Galapagos cruise. The incredible diversity and fearlessness of the wildlife is not solely reserved for terra firma and snorkeling enables you to see the abundance of underwater marine life at close quarters.
Such trips are entirely optional and vary from wading in from a pristine sandy beach to swimming in deep water along cliff lines. There are opportunities for all levels, whether you're a first-timer or a snorkeler with years of experience.
Scuba diving
Swept by both the cold waters of Antarctica and warm currents from the tropical Pacific, the submarine world of the Galapagos encompasses a huge variety of species as diverse and exciting as those on land. 17 percent of the fish and 35 percent of the marine invertebrates in the Galapagos are found only around this isolated archipelago.
Although the diving in the Galapagos is fantastic and very rewarding, it is only for the experienced and certified diver. The islands are not suitable for novice or infrequent divers due to the strong currents, sea swells, surges, cooler water temperatures and frequently difficult entries and exits from the dive boat.
For dedicated divers, we can organize specialized seven night dive boat cruises to some of the most respected diving spots of the northern islands of Wolf and Darwin, famous for their schools of hammerhead sharks, giant manta rays and whale sharks (between May and November).