Olivia, Jordan, Morocco & Israel Specialist
Originally from Annapolis, my passion for travel stemmed from sailing trips I took with my family as a young girl. Early on, I was drawn to artworks painted by Henri Matisse during his visits to Morocco in 1912 and 1913. This expanded into a greater interest in Islam's influence on art, culture, and architecture in the Middle East and North Africa, particularly in the geopolitical landscape of the Levant.
After attaining a BA from Denison University, I lived in Morocco for a year, working as a presidential intern at Al Akhawayn University in Ifrane. This year provided me with the opportunity to travel extensively around the country and surrounding regions, and to fully experience the rich culture of Morocco.
Since joining Audley, I've frequented Jordan, Israel, and Morocco on my research trips to further explore the captivating cultures, cuisines, and histories specific to each country. I take great joy in engaging with the modern identities and vibrant array of perspectives that these nations possess.
Speak to Olivia
Start planning your tailor-made trip with Olivia by calling 1-855-201-7618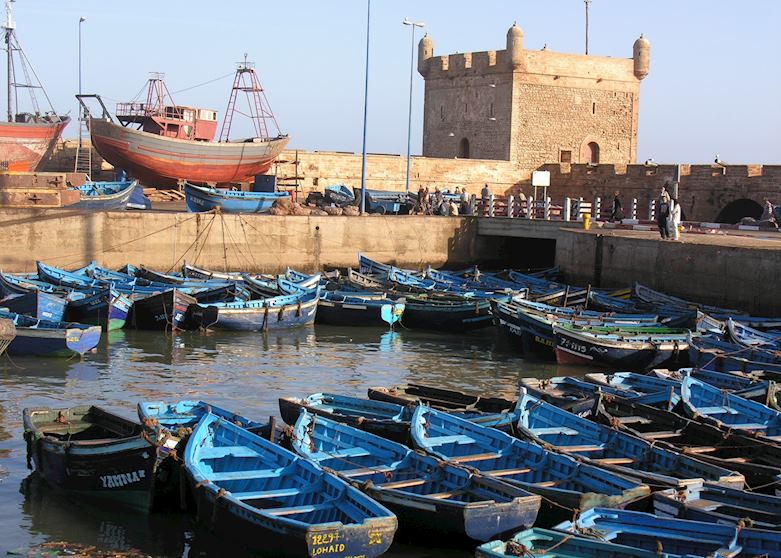 Morocco
One place that keeps luring me back is the seafaring town of Essaouira in Morocco. Roughly a three hour drive from Marrakech with the High Atlas Mountains visible in the distance and argan trees dotting the landscape, Essaouira is known for its thuja (a type of cypress tree) craftsmen, its many argan cooperatives and its windy beach. You can spend hours wandering around the wide streets of the medina, visiting the fish and spice markets, or trying your hand at a cooking class. Essaouira has its own distinct narrative in Moroccan history and maintains a very manageable feel compared to larger cities.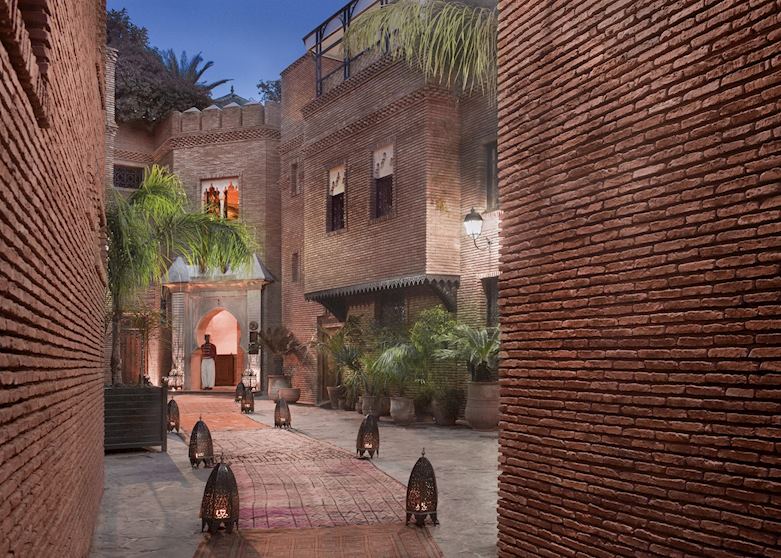 Morocco
I always feel like royalty when visiting La Sultana in Marrakech. It manages to provide opulent surroundings and faultless service without sacrificing the traditional architecture and aesthetic of a typical Marrakech riad. It's located in the heart of the old medina with a rooftop that overlooks the long-lost Saadian tombs of the 16th century. The hotel itself is composed of five interconnected riads that each feature distinctive designs. Visually striking and offering guests everything from spa treatments to breakfast dining that will leave you contentedly stuffed, La Sultana remains true to its name.
I'll never forget when…
While staying at the Dead Sea I was able to hike upriver at the Wadi Mujib Biosphere Reserve. In Arabic a 'wadi' is a valley but this magnificent sandstone corridor was formed by thousands of years of water erosion and provides a riveting experience. With a guide to help me through areas of higher water, I reached the waterfall at the start of the valley and perched delightedly on rocks while tiny garra rufa fish swum about my toes. The sandstone riverbed was carved into curving sculptural shapes by the water and its beauty and the excitement of being there is something I'll never forget.