Sarah, North Africa & Arabia Specialist
After living in the Gulf as a child, Sarah studied Arabic and French at Edinburgh University and lived in Cairo during her course. Cairo was the ideal base for travelling around Egypt, Jordan and Syria, visiting all the major cities and archaeological sites, as well as learning about the regional culture and traditions.
She then spent a year in Tunisia teaching English and completed a further degree in Middle East Studies, confirming her interest and passion for the area. She regularly returns to Tunisia to visit friends and practise her Arabic and the country remains her favourite destination within the region. Recent trips to Egypt, Jordan, Israel, Morocco and Oman with Audley have ensured that her enthusiasm is as strong as ever and her knowledge of the sights, guides and hotels is right up-to-date.
When not working, Sarah enjoys running and playing netball and is interested in world cinema and music.
Speak to someone
who's been there
Start planning your tailor-made trip by calling one of our destination specialists at 617-223-4775
Audley work with local partners and are always trying to give an experience with the most local color they can without breaking one's budget.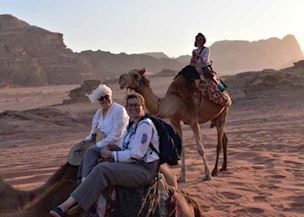 Dr Schoonmaker and the Bolin girls traveled to Jordan for 10 days in July 2016, organized by Sarah
Audley was great in helping us make the most of our time and trying to get in as much as possible as well as making the visits to the sites interesting and thoughtful. They work with local partners and are always trying to give an experience with the most local color they can without breaking one's budget. The person we worked with was wonderful, helpful, and did all she could to try to create a package that would make the most of our time.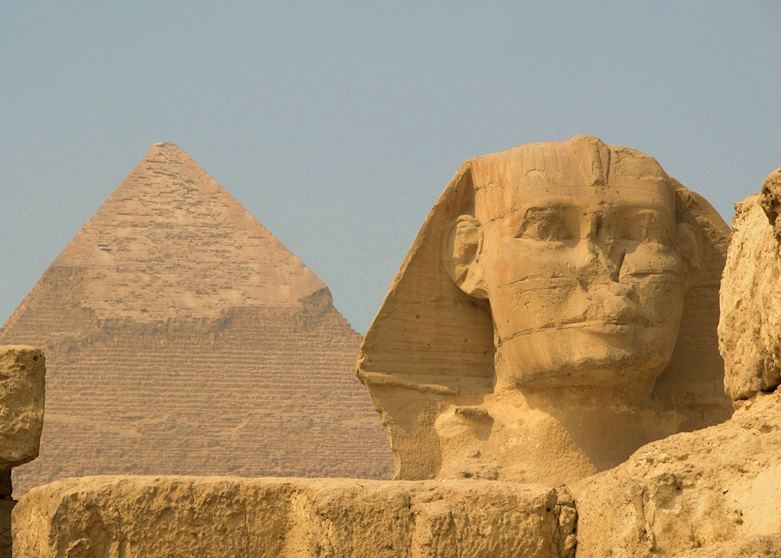 Egypt
I love exploring the capital cities of the Middle East and North Africa and although Cairo can be a very overwhelming city, it remains one of my favourite places, partly because I lived there for six months during my degree. It has a rich history, blending Ancient Egyptian, Roman, Byzantine, Coptic and Arab influences, and in its modern incarnation, is a constantly changing metropolis.
My favourite areas of the city are the Corniche, where Egyptians take advantage of the cool breezes blowing along the Nile, and the Tentmaker's Bazaar in Islamic Cairo, where beautiful appliqué work is still produced. Coptic or Old Cairo is another quarter of the city which is well worth a visit. Quieter than most other areas, it has a number of churches, including the Church of St Sergius, where the Holy Family took refuge after fleeing to Egypt, as well as the oldest mosque in Egypt, the Mosque of Amr Ibn Al-As, and the Ben Ezra Synagogue, which dates to the 9th Century.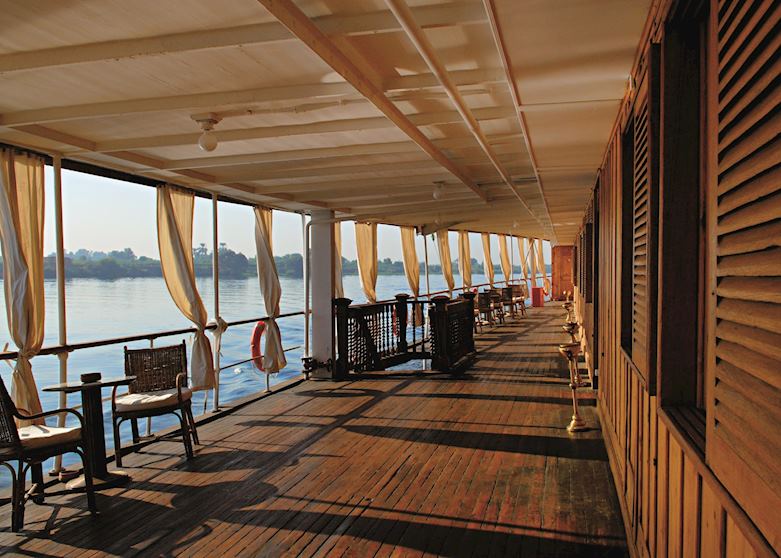 Egypt
The Steamship Sudan is, in my opinion, the best cruise option on the Nile. It is an original boat dating back to 1885, and was the inspiration for Agatha Christie's famous Death on the Nile, written after her stay on the Sudan in 1933.
Many of the original features have been retained, but the boat has been updated for travel in modern days, making it the perfect choice for visitors to Egypt wanting to have a glimpse into the heyday of Nile exploration without forgoing any comfort.
With only a small number of cabins this is one of the quieter boats on the Nile and staff are renowned for their excellent service and warm welcome.
I'll never forget when…
Self-driving through Oman with an Audley colleague has to be one of my top travel experiences in the Middle East. This way of exploring the country gave us lots of flexibility and allowed us to stop off at some of the more remote and less well-visited sites.

One such site was Jaalan Bani Bu Hassan, where there is an unusual multi-domed mosque, the Al-Hamooda Mosque. Despite having 52 domes, the mosque has a very simple design and is a contrast to many of the new grand mosques which have sprung up across the region in recent years.