Many of the region's antebellum mansions remain intact, and a significant number are meticulously maintained and furnished with period pieces.
Visiting these impressive buildings and their manicured grounds provides an excellent opportunity to learn about plantation life leading up to the American Civil War.
The social history is fascinating, not only from the perspective of the plantation owners, but also from that of the African slaves, whose hard labour ensured the prosperity of these estates.
Start planning your trip to the Deep South
---
Start thinking about your experience. These itineraries are simply suggestions for how you could enjoy some of the same experiences as our specialists. They're just for inspiration, because your trip will be created around your particular tastes.
Visit a plantation home in the Deep South
Oak Alley Plantation
55 miles (89 kilometres) west of New Orleans
Oak Alley Plantation is a magnificent antebellum mansion, dating from around 1839, is best known for its spectacular quarter of a mile avenue of old oak trees. Visitors can also tour the site of the original slave quarters.
San Francisco Plantation
40 miles (64 kilometres) west of New Orleans
One of the most opulent and authentically restored plantation homes in Louisiana, San Francisco Plantation also has an extensive collection of contemporary art.
Laura Plantation
50 miles (80 kilometres) west of New Orleans
Built in 1805 by a Louisiana Creole family, Laura is still set amongst fields of sugar cane to this day. The guided tour of the property is based on compelling personal accounts about life on the plantation over the centuries.
Evergreen Plantation
45 miles (72 kilometres) west of New Orleans
Built by German immigrants at the end of the 18th century, Evergreen is one of the most intact plantations in existence today. It remains a privately owned working sugar plantation and at its heart lies one of the few remaining major Greek Revival homes of southern Louisiana.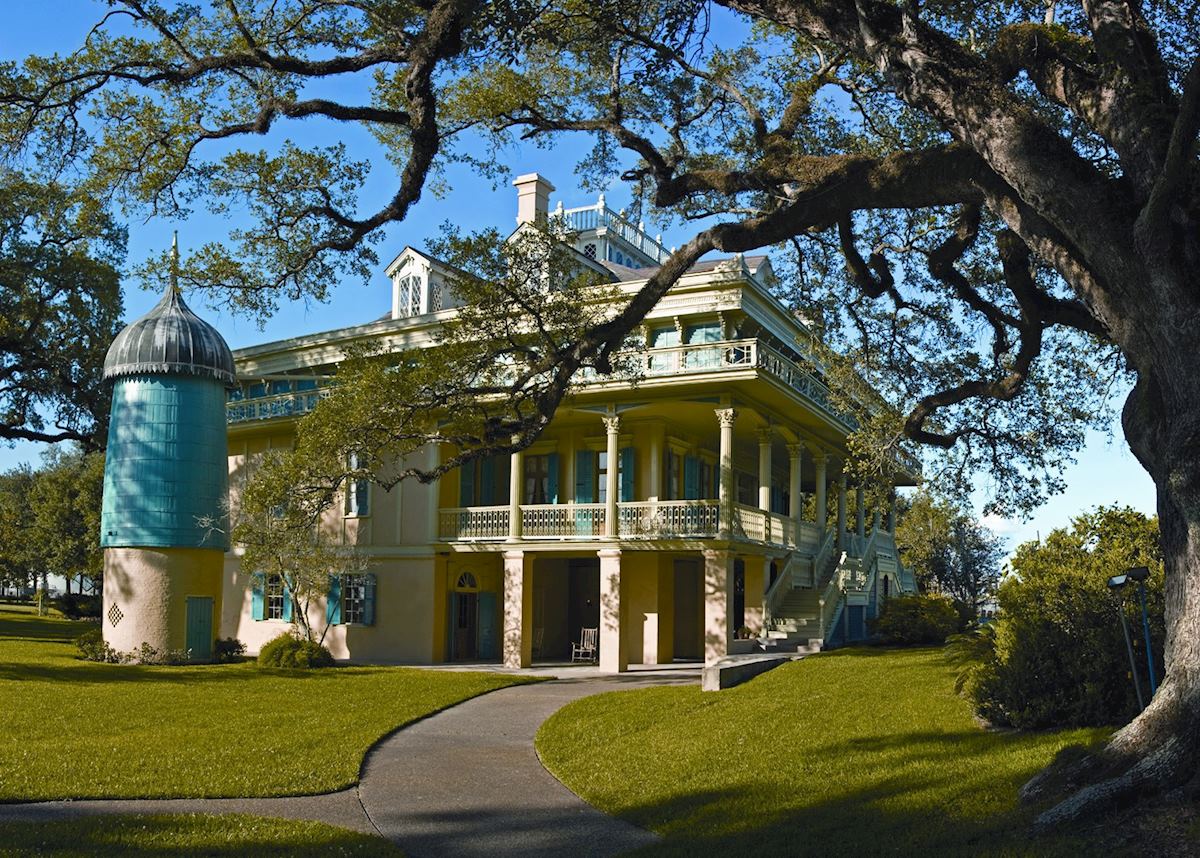 San Francisco Plantation, Louisiana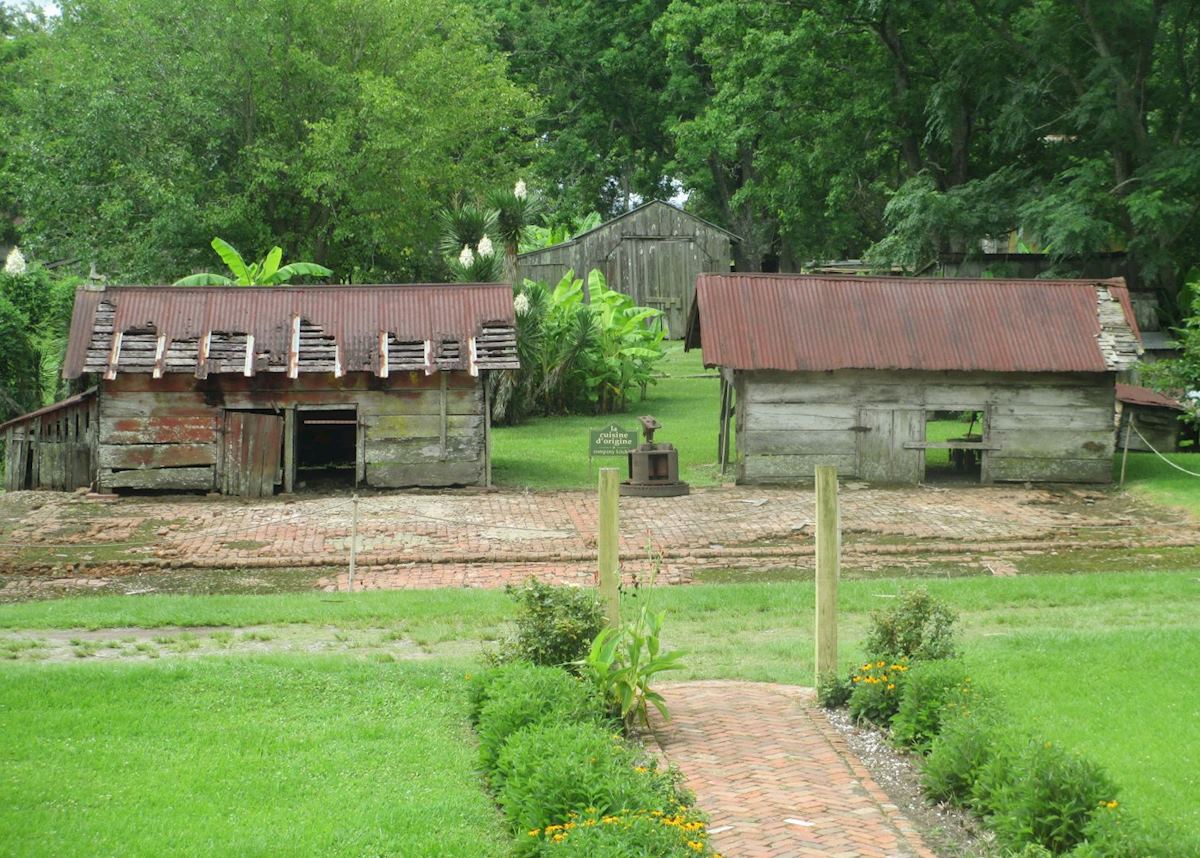 Laura Plantation, Vacherie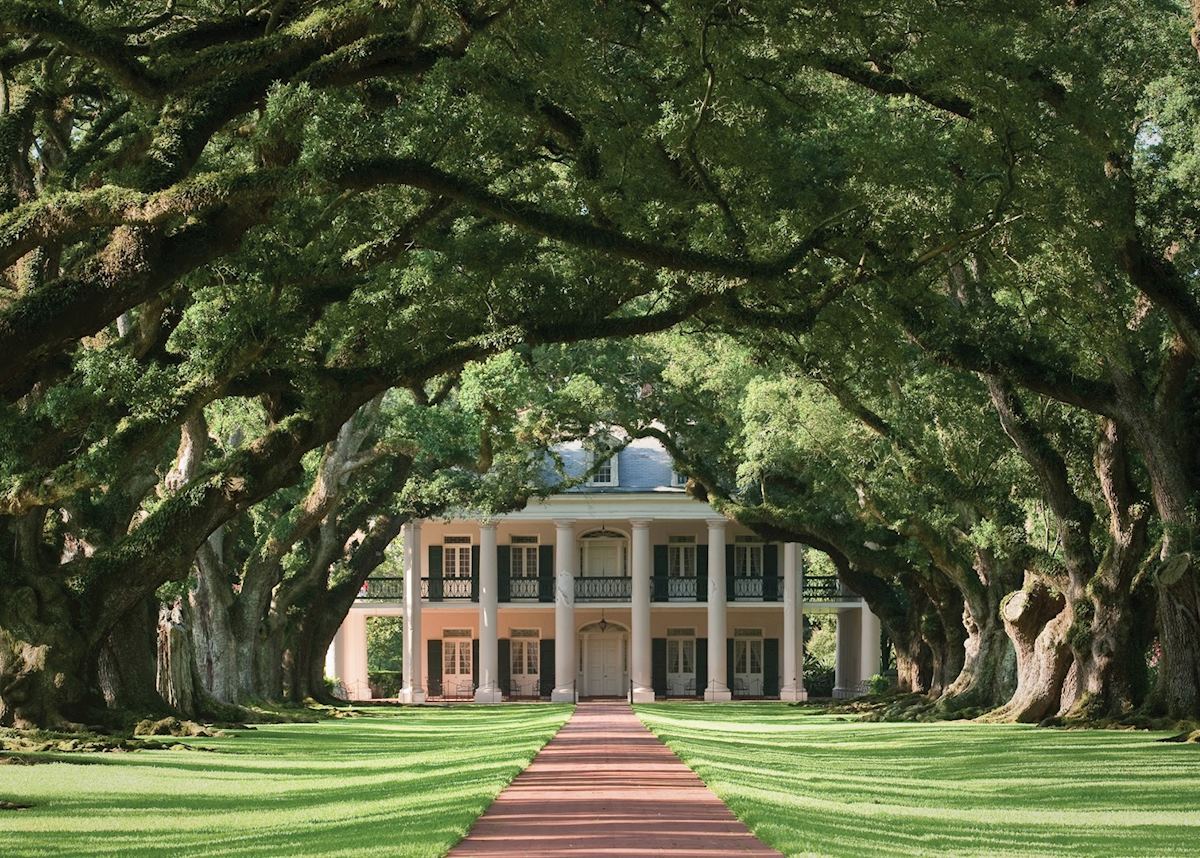 Oak Alley Plantation, Vacherie, Near New Orleans
Destrehan Plantation
20 miles (32 kilometres) west of New Orleans
Dating from 1787, this is the oldest documented plantation in the Mississippi Valley. The property uncovers the story of the Destrehan family and Louisiana's early history.
Houmas House
40 miles (64 kilometres) south of Baton Rouge
Visitors to Houmas can explore the 16 rooms filled with period antiques and 38 acres of gardens, ponds and an avenue of oaks.
Frogmore Plantation
On the Louisiana side of the Mississippi River, near Natchez
Frogmore is a working cotton plantation dating from 1815. Visitors can trace the history of cotton production from the days of slavery to the present day.
Dunleith Plantation
Natchez
This magnificent plantation house is now a smart historic hotel. It is one of the few places where you can stay the night and sample the gracious lifestyle of plantation owners in days gone by.